Capella Park View Convention Center
Capella Park View is one of the popular conference venues in Ho Chi Minh City. The center is divided into many meeting, conference and banquet areas with a total area of ​​4000m2 and a capacity of up to 1000 people.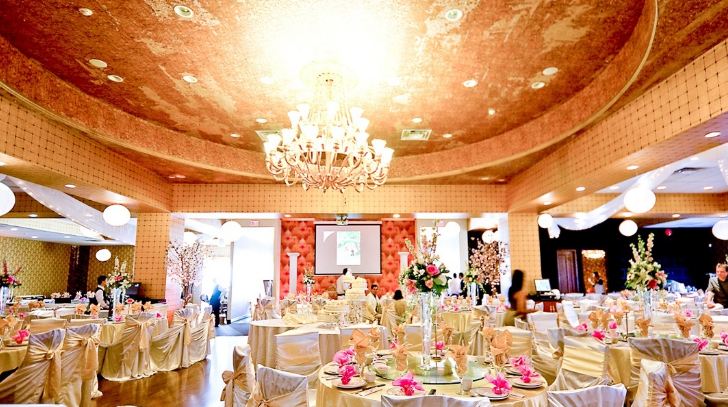 Aiming to serve luxurious guests, right from the architectural part was designed in the style of European standards, reaching 4-star standards. Inside the center is the installation of modern equipment, an extensive menu and quality of professional service to ensure the most discerning customers.
Address: 3 Đặng Văn Sâm, Phường 9, Tân Bình District, Hồ Chí Minh
Crystal – event venue, seminars
The design at Crystal has a luxurious style that looks classic to help bring a sense of comfort to the guests. The center is divided into 4 large conference halls that can accommodate nearly 1,500 people at a time, suitable for large conferences and events.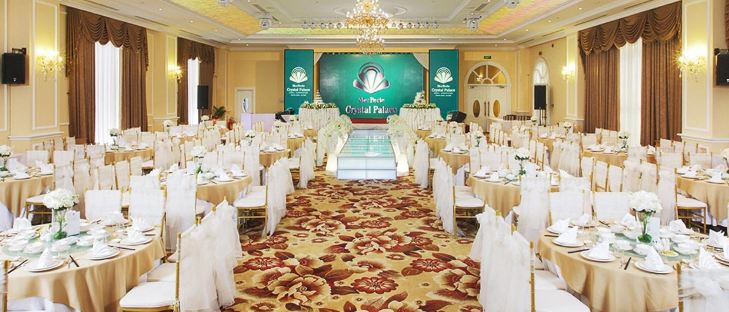 Besides, the modern sound and light system and professional services also make Crystal highly appreciated, ideal for special cultural or entertainment events.
Address: Lot C17-1-2 Nguyen Luong Bang, Phu My Hung, District 7, Ho Chi Minh
Gem Center Event Center
Gem Center is the leading professional event center in Ho Chi Minh City. There are a total of 13 large and small lobby rooms built on an area of ​​10,000m2. With the goal of pleasing as many guests as possible, each lounge room is designed by a unique engineer. This gives organizers more options to fit their goals and interests.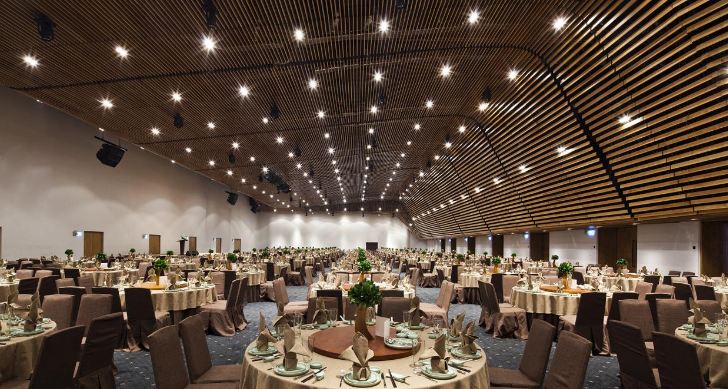 Address: Số 8 Nguyễn Bỉnh Khiêm, Đa kao, Hồ Chí Minh
Novotel Saigon Center
Novotel Sai Gon is not only a 5-star luxury hotel but also a suitable resort and venue for organizing luxurious events on a diverse scale. It has large event rooms with a capacity of up to 300 people or small meeting rooms with a capacity of several dozen people. Besides locations in Saigon, Novotel also has many branches in a big city such as Hanoi, Da Nang, Nha Trang, …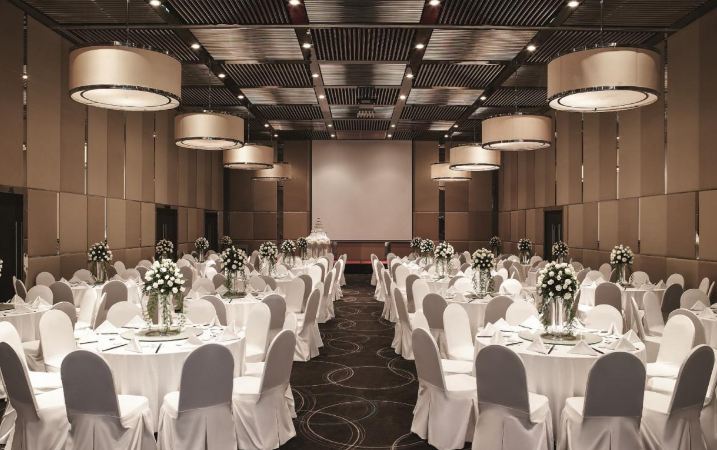 Intercontinental Saigon
Located in District 1, Intercontinental Saigon is one of the few hotels located in the heart of Ho Chi Minh City. Having a prime location, this place not only provides 5-star services but also a place often chosen by businesses to organize large programs. The largest capacity of the event area is about 600 people.