We picked the 7 top souvenirs for under 1,000 yen among a massive selection of 2,200 different items and goodies in Tokyo station to help you find the perfect souvenir from Tokyo!
Maple Butter Cookie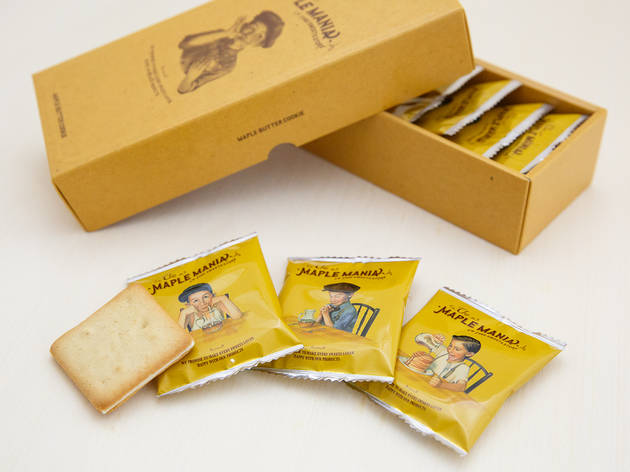 Maple sugar and cultured butter are kneaded into the dough that these flavorful cookies are made out. The thin cookies sandwich a sweet layer of butter chocolate! These little delicacies manage to capture the authentic taste of pancakes fresh from the oven, coated with plenty of butter and maple syrup while adding an extra crunch to each bite! The cookies come in individual packaging that features the design of the "maple boy," making for a wonderfully nostalgic feeling that matches the taste just right.
Matcha & Chocolate Sandwich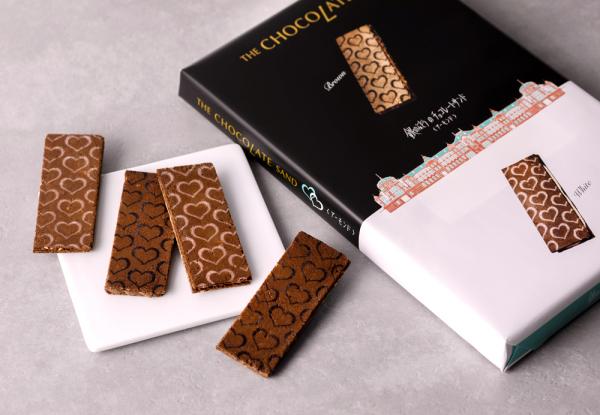 The hard and crispy "buns" for this chocolate sandwich is the shop's own individual creation, made from a dough infused with chocolate and nuts. They're filled with either mellow white chocolate or creamy milk chocolate. The shop is committed to the motto of "dough is life," which is why the texture is so wonderfully unique – it's all thanks to a mysterious, secret recipe and method.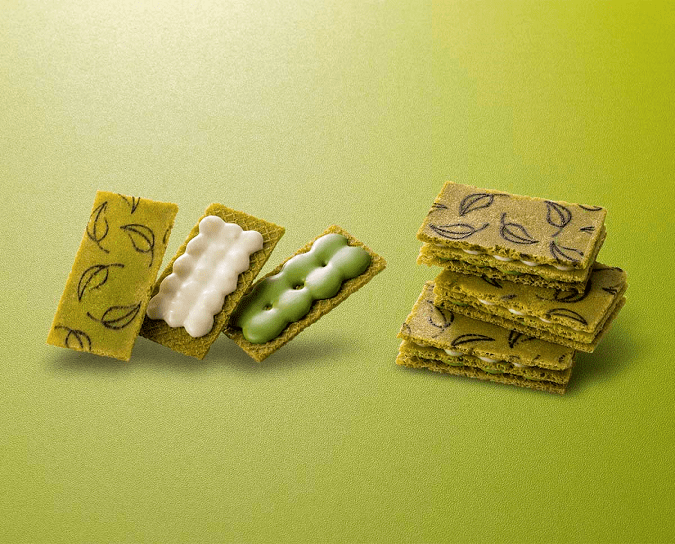 The dough used for this crispy sandwich is infused with high-grade green tea powder from Uji. The same type of matcha is also part of the creamy green tea chocolate and white chocolate between the crunchy layers. With its melt-in-the-mouth quality, this treat tastes like the sweets version of Matcha Latte.
Tokyo Renga Pan "Brick Bread"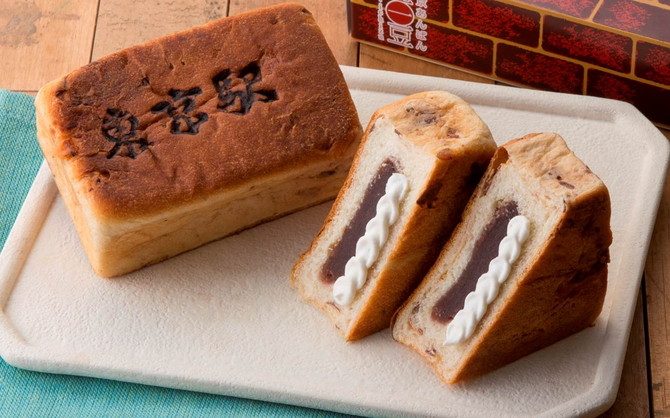 The Tokyo Renga Pan literally translates to "Brick Bread," created after the iconic red bricks of the Tokyo Station building. The most popular choice is the box of four such pieces of bread that itself comes in the brick design. The bread itself hides two layers on the inside: red bean paste and whipped cream infused with white bean paste. The gentle sweetness is addictive!
Torotoro Yaki-Cup Cheese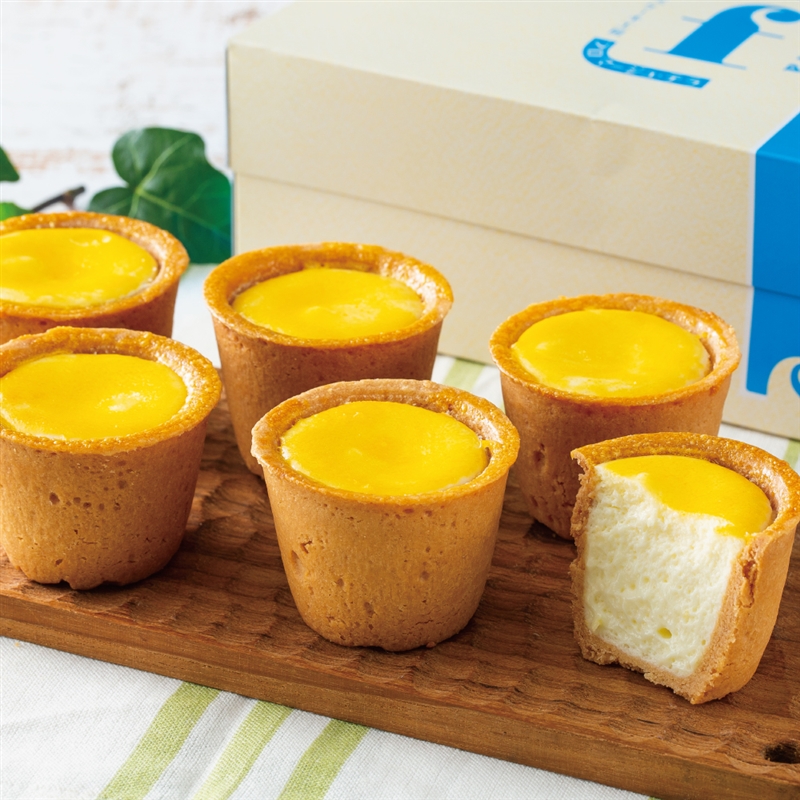 This "cheesecake in a cup" is best enjoyed freshly baked when it is crunchy on the outside and wonderfully soft and fluffy on the inside. We especially recommend eating this little delight in all kinds of curious ways – savoring the inside with a spoon, dipping it in hot milk or coffee, and so on!
Gummytzel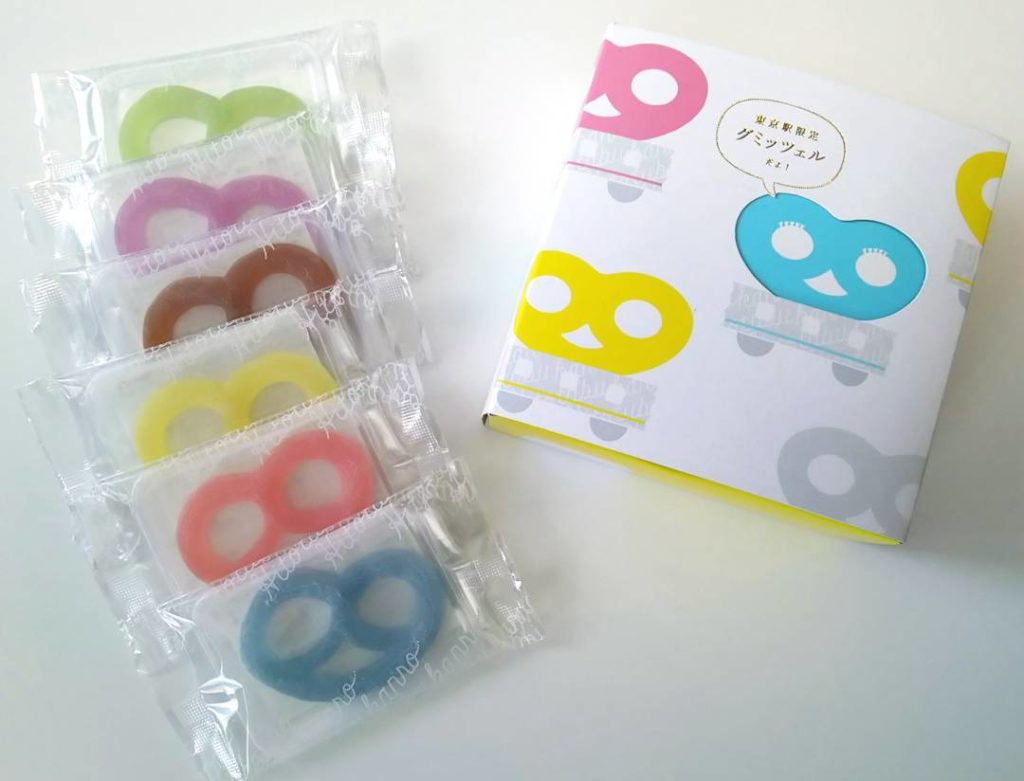 The outside is crunchy, the inside is soft – meet Gummytzel, the creative lovechild of gummy candy and pretzel. This box of six features the flavors of grape, coke, La France pear, apple, soda, and grapefruit.
Koi Suru☆Tokyo Kumagoron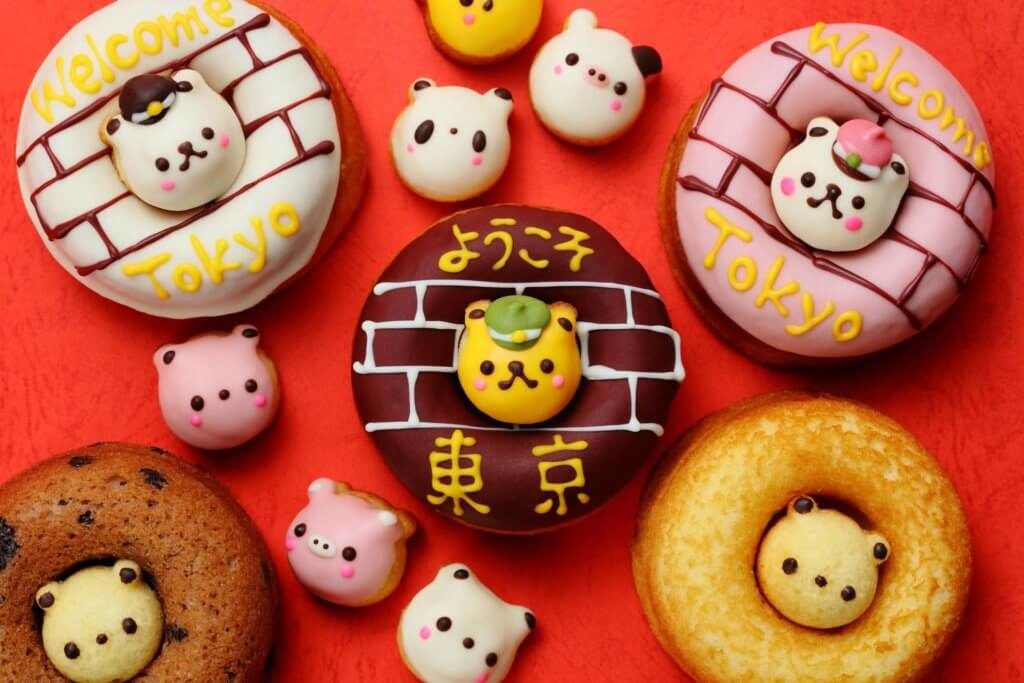 These adorable donuts are glazed in the style of Tokyo Station's brick exterior, telling of its long history in the cutest way imaginable. The set of three is particularly impactful and it comes as little to no surprise that it's one of the station's most popular souvenirs.
Kaminari Cheese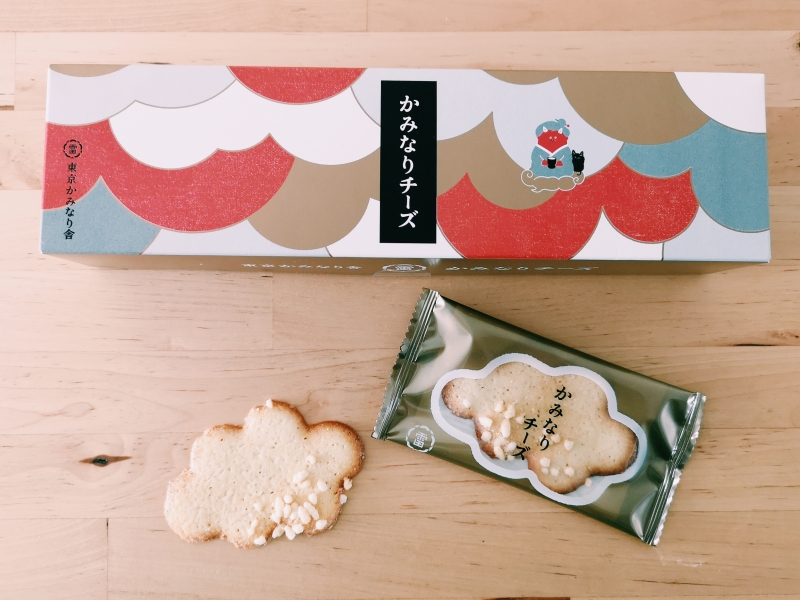 These sable cookies have a wonderfully rich aroma of gouda cheese. Lightly baked in the shape of a cloud, they are garnished with a sugar coating and puffed rice.