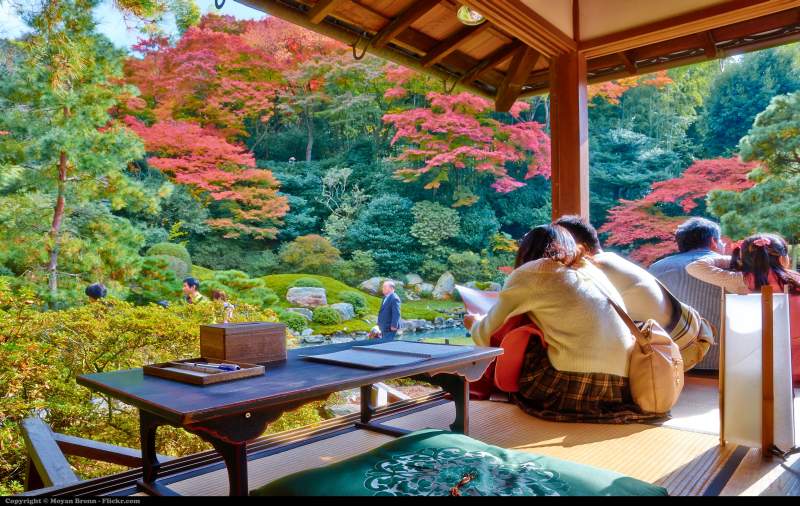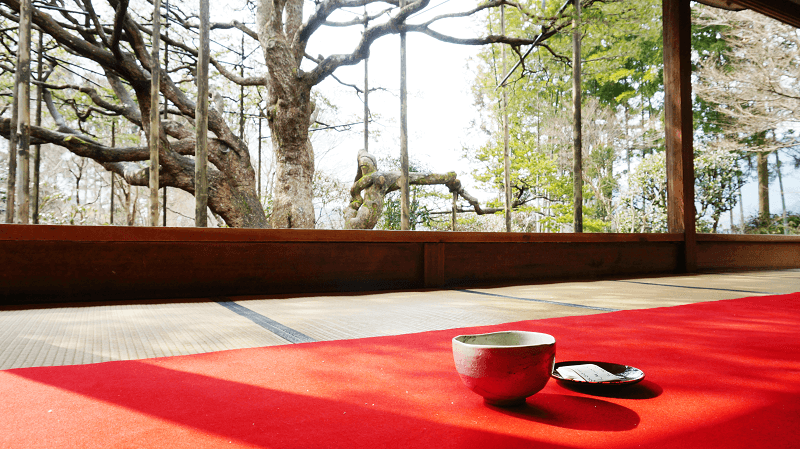 You can always head to cafe for a breather during your trip, but when visiting Kyoto you can also have the uniquely Japanese experience of enjoying matcha (powdered green tea) in a temple. Here are 5 temples where you can enjoy drinking matcha while gazing at a beautiful Japanese garden!
1. Sanzen-in Temple / 三千院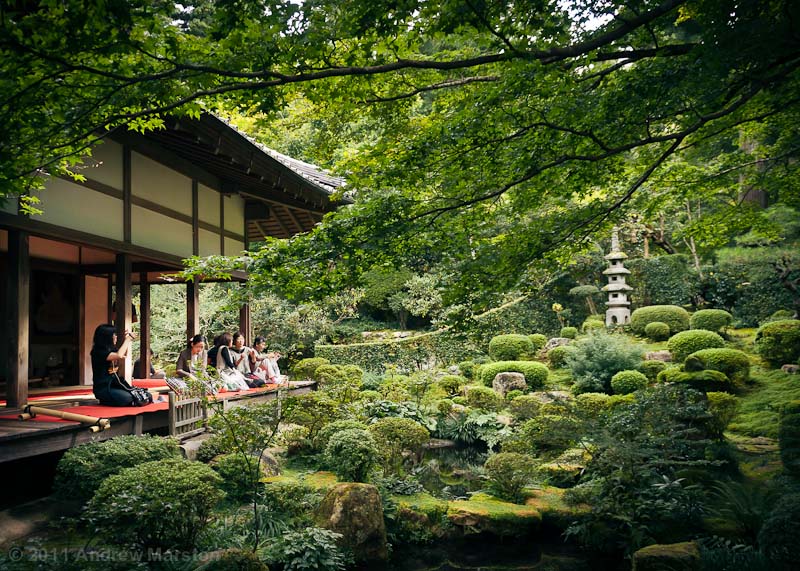 Sanzen-in is a temple with connections to the Imperial household. This temple is located in Ohara, a picturesque area in the northeastern part of Kyoto. Matcha is served in the Kyakuden, a building right beside the main temple gate. The meticulously foamed and creamy matcha served here comes with a selection of traditional Japanese sweets. Visitors can relax in special seating that offers a view of the Shuheki-en Garden, a famous garden tinted by the vivid colors of the four seasons. This temple offers many other highlights, like the Yusei-en Garden with its beautiful carpet of green moss, an impressive group of buildings, and a statue of Buddha which is listed as a national treasure. The temple can be accessed from the Ohara bus stop, about 1 hour's ride from JR Kyoto Station.

Entrance fee:
General: 700 JPY
Junior and high school students: 400 JPY
Primary school students: 150 JPY
Matcha: 500 JPY
2. Rengeji Temple / 蓮華寺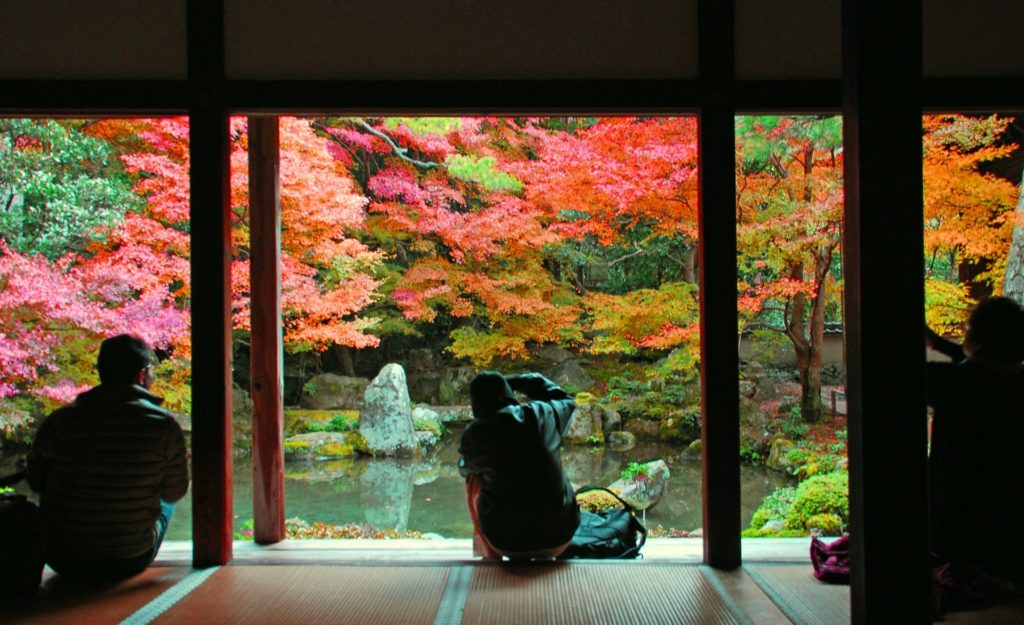 Rengeji is a temple located along the road that leads to Ohara in the northeastern part of Kyoto. Its richly verdant garden stretches throughout the grounds, lending this temple a quiet and calm atmosphere. In autumn, the contrast between the red tinted leaves and the green moss covering the ground is magnificent. The view of the garden from the open tea room is as beautiful as a painted scroll. Taking in this scenery while drinking matcha will wash away all your fatigue from travel. The temple is located a minute's walk from the Kanbashi bus stop.

Entrance fee: Adults 400 JPY, free for junior high school students and children
Matcha: 400 JPY *Not available at certain times
3. Shoren-in Temple / 青蓮院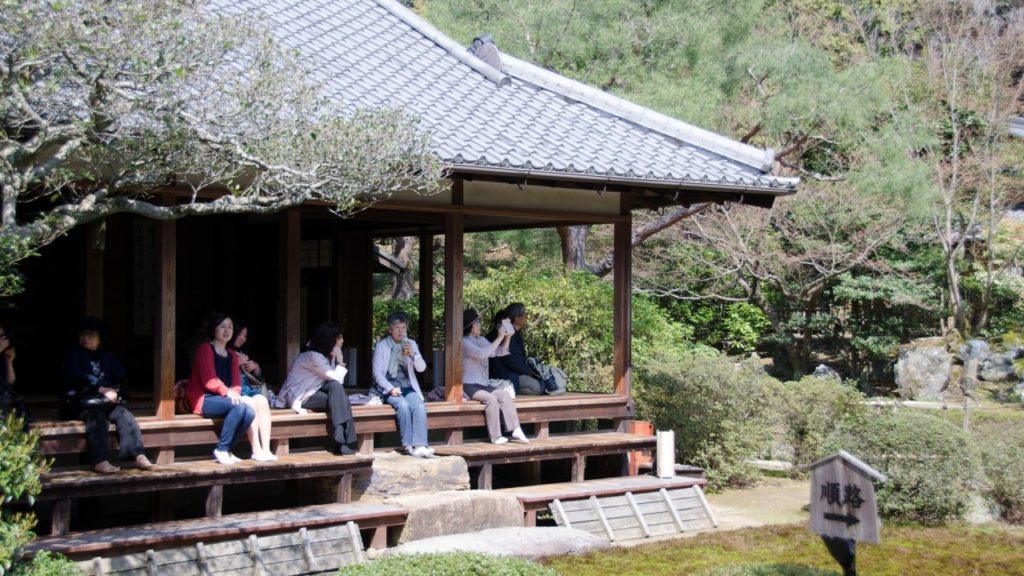 The Shoren-in Temple, located in the popular Higashiyama area, is an ancient temple with a history that dates back more than 850 years. On its grounds lies an elegant Japanese-style garden that is perfectly crafted in every detail. The view from the Kacho-den building is particularly special, and can be appreciated in peace while savoring matcha and Japanese sweets.

In spring and autumn during the "Special Visit" period, the Kobun-tei teahouse is also open to the public. Guests can have the valuable experience of enjoying tea in the traditional manner. The temple is located a 3-minute walk from the Jingu-michi bus stop.

Entrance fee:
Adults: 500 JPY
Junior high and high school students: 400 JPY
Primary school students 200 JPY
Matcha (Kacho-den): 500 JPY
Special Visit fee: 1,000 JPY (Matcha or sencha and sweets included)
* The regular entrance fee is not included in the Matcha or Special Visit fee and must be paid separately.
4. Keishun-in Temple / 桂春院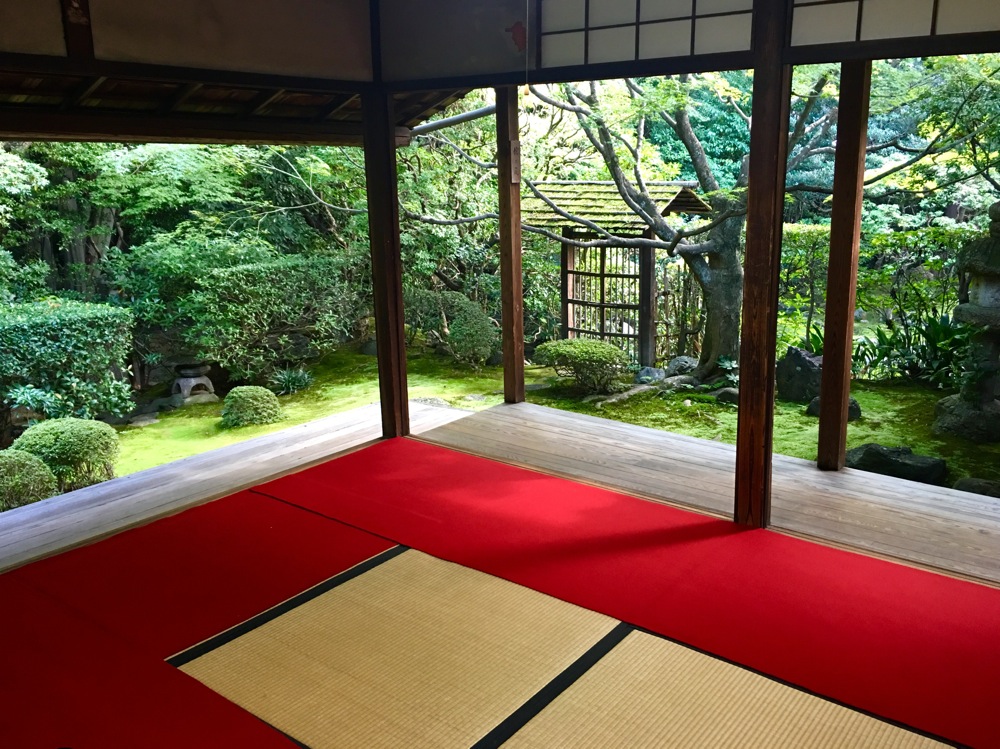 Keishun-in is one of the sub-temples (small temples on the main temple grounds) of the Myoshinji Zen Temple. There are four Japanese-style gardens located in the grounds that have been designated as National Sites of Scenic Beauty. Each garden has been elegantly decorated with unpretentious arrangements of small garden stones and other items. A tea house built near the Wabi garden offers full-bodied, mellow matcha tea with sweets that can all be enjoyed while taking in the beautiful surroundings. This location is also very popular for those looking to appreciate the fiery colors of the leaves in autumn. The temple can be accessed within a 5-minute walk from the Myoshinji Station on the Randen tram line.

Entrance fee: Adults 400 JPY
Free for primary school students and under
Tea house visit: 400 JPY *Reservation required on weekdays
5. Nobotoke-an / 野仏庵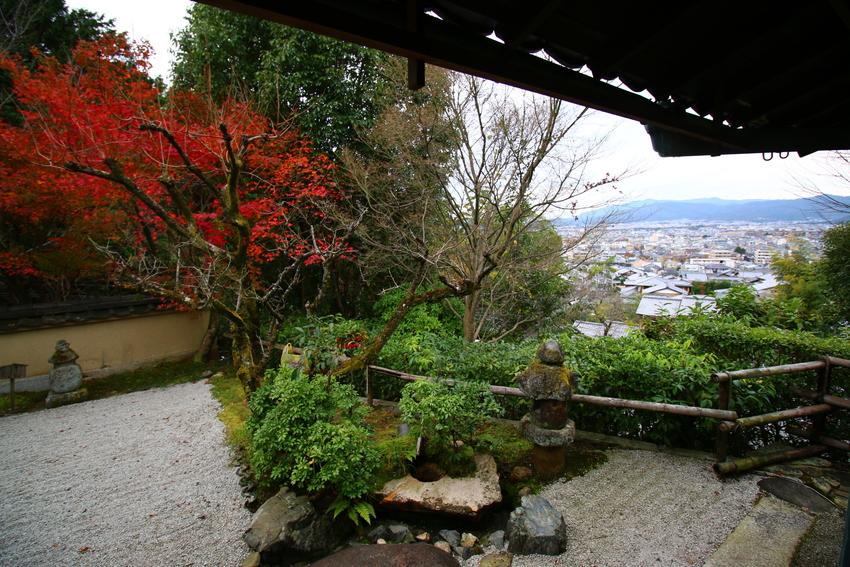 Nobotoke-an is located a short 5-minute walk from the Ichijoji Sagarimatsucho bus stop. The grounds have the quiet atmosphere of a secret hideaway, and houses a tea room beloved by poets and high priests. Around 200 stone Buddhist images are scattered throughout the premises. In the main building, guests can enjoy matcha and rice crackers while gazing out at the traditional dry landscape garden (a form of garden that represents a mountain and water landscape using stones and sand). Shisen-do, an elegant mountain villa, is also located close to Nobotoke-an. These two spots are perfect to visit together.

Fee: 500 JPY (including matcha and sweets)
Open only on Wednesday, Saturday, Sunday, and national holidays
Kyoto offers a wealth of other famous spots for enjoying matcha and gardens. Please use this article as you plan your next visit to Kyoto!