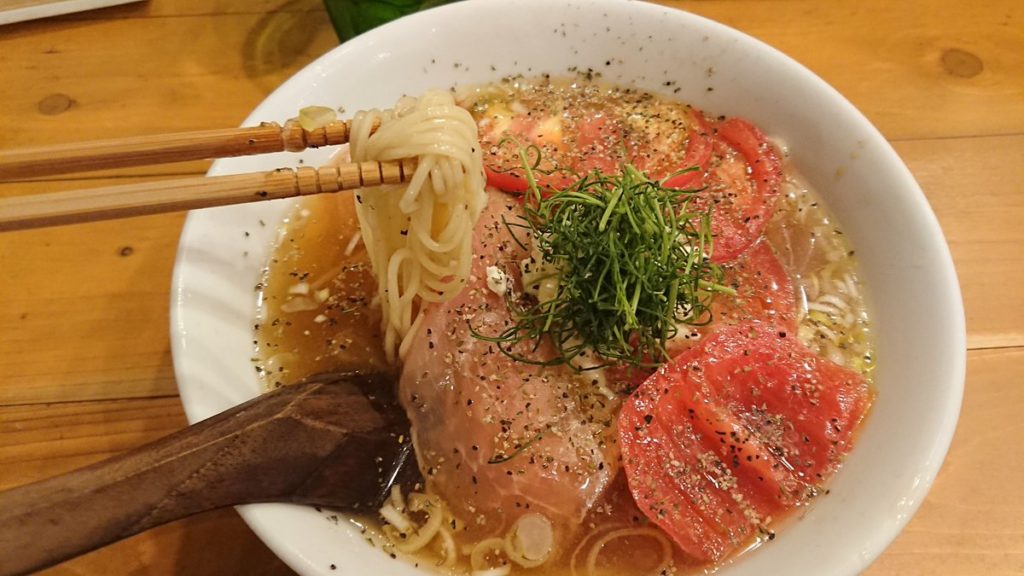 Japanese people love ramen. There are many shops searching for a new flavor through trial and error to bring about a unique taste. Here are 5 original ramen in Tokyo that are unique, delicious, and can't be eaten anywhere else.
1. Taiyou no Tomato Men Next Shinjuku Mylord Branch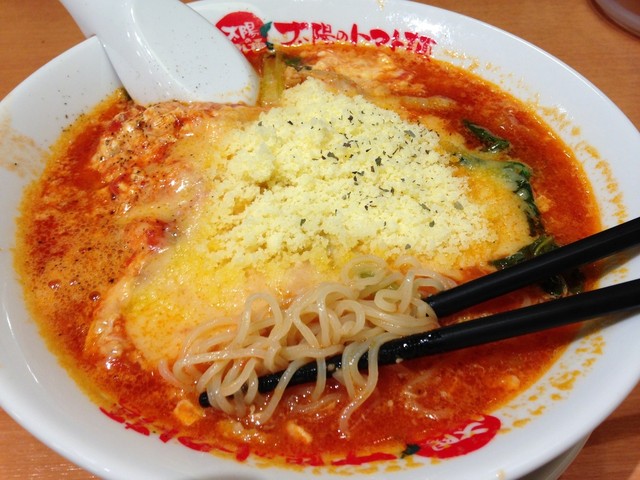 This shop offers a novel healthy tomato ramen that has 3 Italian tomatoes worth of lycopene (an antioxidant that's good for anti-aging and beautifying) in just one bowl. The recommendation is the Taiyou no Cheese Ramen (860 JPY (incl. tax)), which has plenty of powdered cheese on top. The thin noodles are made with soy milk and entangle tightly in the soup. The cheese melts over time as you eat, making the broth even richer and multiplying the deliciousness! When you're finished eating the noodles, you can put rice (160 JPY) in the remaining soup to create their famous Raarizo. Being able to finish all the delicious soup in a risotto-style makes this ramen delicious twice over.
Address: Odakyu Shinjuku Mylord 7F, 1-1-3 Nishi-Shinjuku, Shinjuku-ku, Tokyo
2. Pineapple Ramenya-san Papapapapine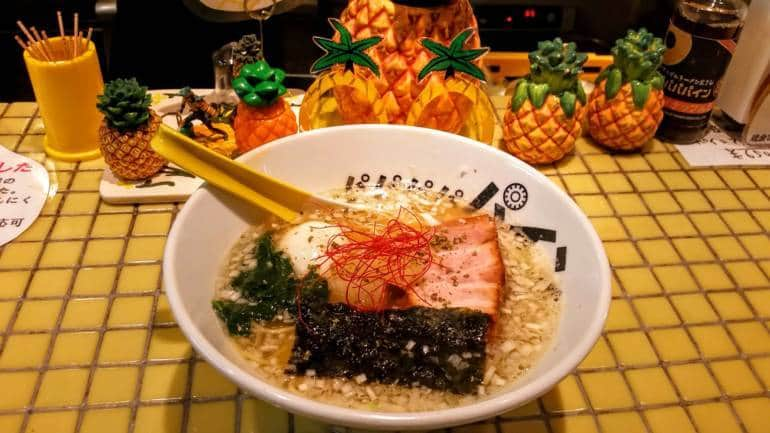 The owner of this restaurant loves pineapple and ramen, so they opened this restaurant in order to mix the two. It's a ramen made of a surprising thought, but what's even more surprising, is that the ramen is delicious. The Japanese-style broth was made to match well with the pineapple, and the aftertaste is made of the sweetness and sourness from the fruit, but it isn't bad at all. This ramen is made to show how well pineapple and ramen go together. First try the Pineapple Shio Ramen (720 JPY) to start off.
Address: Nishin Nishi-Ogikubo Plaza 1F, 3-12-1 Nishiogiminami, Suginami-ku, Tokyo
3. GaGaNa RAMEN Goku Shibuya Branch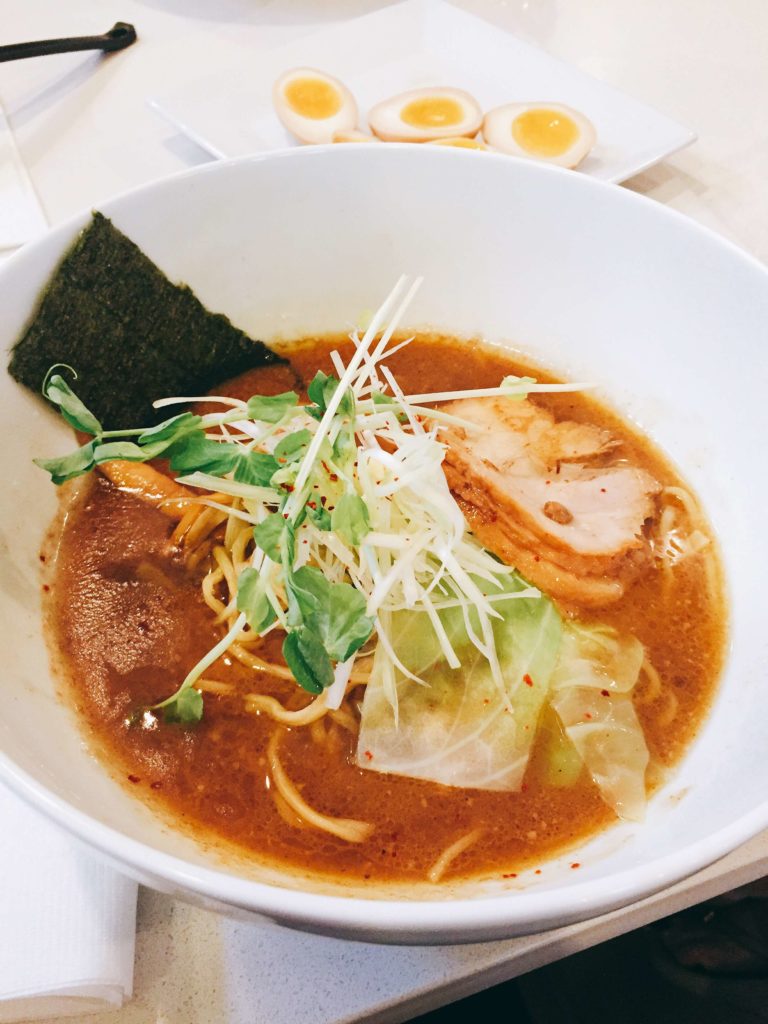 The Tokusei GaGaNa Horumon Tsukemen (starting at 880 JPY (incl. tax)) is a popular, voluminous tsukemen made with a rich pork bone and seafood soup and broiled domestic Japanese Black beef offal. Adding broiled offal to ramen is rare, and it makes the soup very rich. The fat melts when you eat it, and it's sweet. When you've eaten half of it, squeeze some lemon into it to make the flavor more refreshing so you can enjoy it in a different way. The pots on the counter have seafood soup in them so when you finish the noodles, you can add more soup to the remaining broth and make it into a drinkable soup.
Address: Totstune Building B1-A, 37-18 Udagawacho, Shibuya-ku, Tokyo
4. Menya Hulu-lu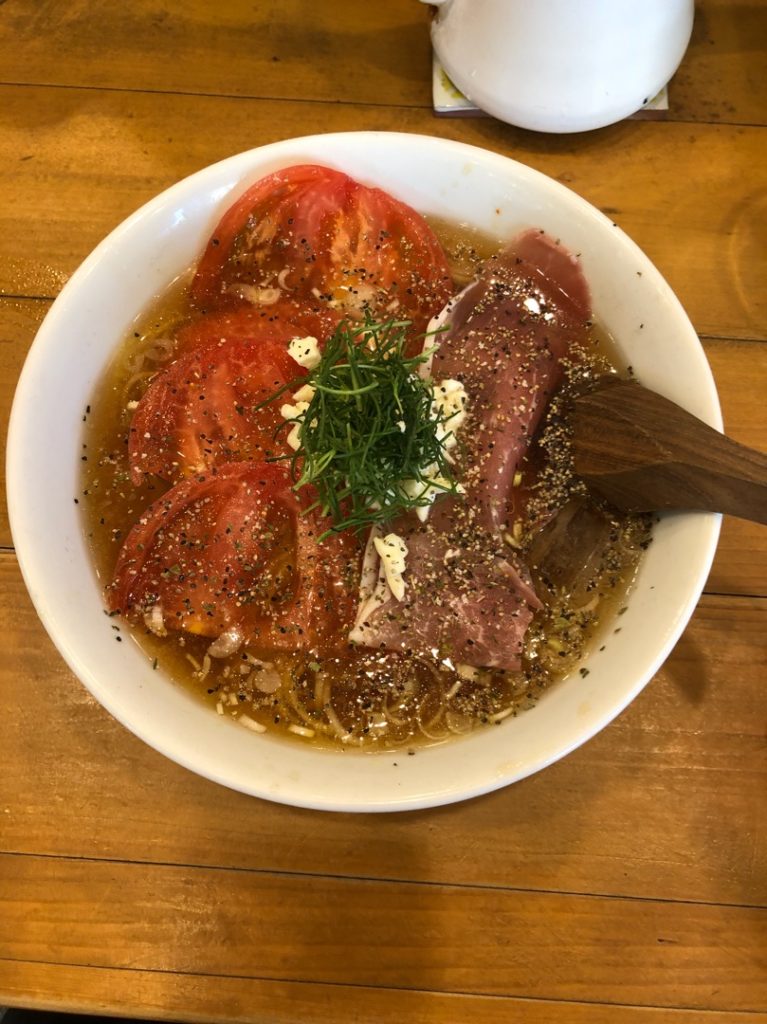 This restaurant looks so much like a Hawaiian cafe that you won't think it's a ramen restaurant. It's so famous that there is usually a line. The recommendation is the Shoyu SOBA (780 JPY). The limpid soy sauce soup has a refined flavor and you can enjoy toppings like green onions, minced chicken, and white radish sprouts. The noodles are thin homemade noodles made with Hawaiian water, and they properly hold soup. They have various limited dishes, such as by the day or by the season, and they're so popular that they always sell out. Menya Hulu-lu is said to be Ikebukuro's number one ramen restaurant, so it's worth a try even if you have to line up to get in.
Address: 2-60-7 Ikebukuro, Toshima-ku, Tokyo
5. Nichome Tsukemen GACHI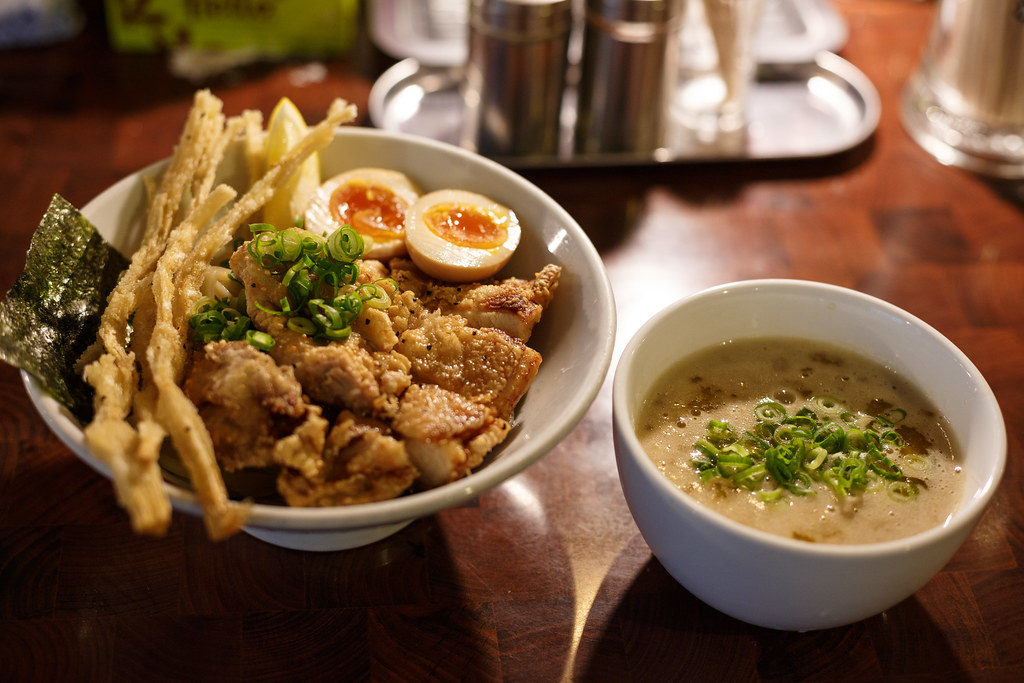 Shinjuku Nichome, a neighborhood where unique people gather, is home to this stylish tsukemen restaurant that has the atmosphere of an American diner. The rich white soup is made of 100% chicken, and is thick like potage. The best way to have this soup is in the Sio DX (990 JPY). The rich soup goes well with the chewy homemade noodles, and it's topped with unique ingredients like fried chicken and fried bamboo shoots. If you add the lemon juice from the lemon given on the side, you can enjoy a more refreshing taste. The word "gachi" in the name is slang for "serious." Please enjoy the flavors of this restaurant created by the owner that faces ramen seriously.
*The menu isn't available in other languages, but there are romanized parts.
Address: Kuroiwa Building 1F, Shinjuku 2-17-10, Shinjuku-ku, Tokyo
All of these restaurants are popular and have doting fans. Please enjoy the wide variety of ramen available in Japan, the kingdom of ramen.