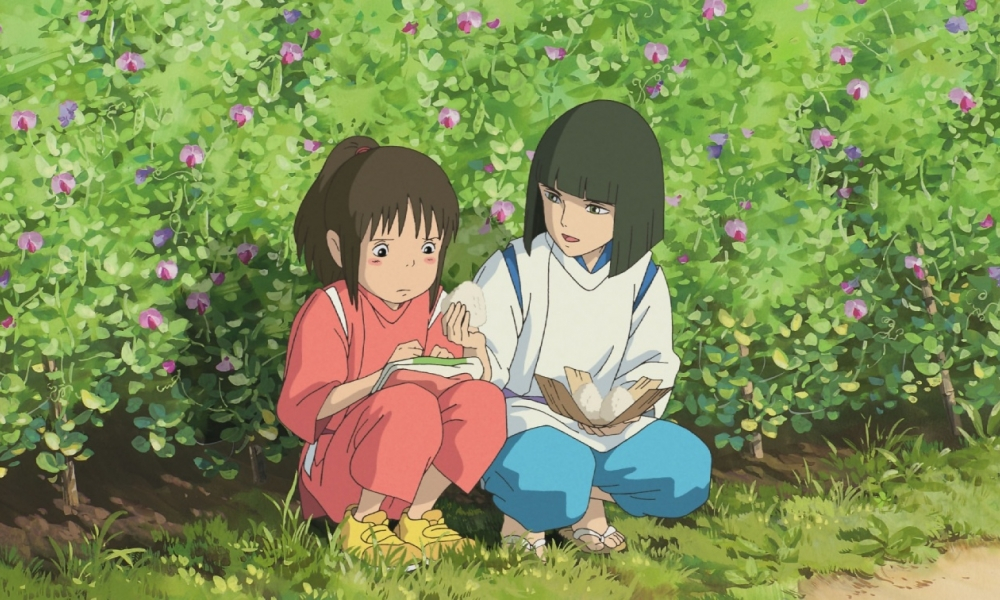 Japanese cinema has produced many child-oriented anime masterpieces with a colorful, philosophical fantasy world.
Spirited Away – Miyazaki Hayao (2001): This is the most successful anime film in Japanese history with a turnover of up to 274 million USD worldwide and received many compliments. This is the only work from the land of cherry blossoms won the Oscar for Best Animation Award. The film is also in the top 100 best movies of all time.
The Cat Returns – The return of the cats (directed by Hiroyuki Morita, 2002): An anime film made by Studio Ghibli about Haru, the timid 17-year-old high school girl. Haru accidentally saved the cat from being hit by a truck when crossing the street. That cat is the Prince of the Cat Kingdom.
Howl's Moving Castle – Howl's moving castle (director Miyazaki Hayao, 2004). Studio Chibli's film, based on the novel of the same name by Diana Wynne Jones is one of the most successful Japanese animated films in history, was nominated for an Academy Award for Best Animation Film at the 78th Academy Awards and recorded about US $ 231.7 million worldwide.
Tekkonkinkreet (directed by Michael Arias, 2006): Based on the short manga series of the same name, Tekkonkinkreet – Michael's directorial debut, won many content and artistic awards. The film opens up a new style of anime that is both faithful to the casual and subtle 2D character characters.
Ponyo – Ponyo mermaid girl (directed by Miyazaki Hayao, 2008): An anime film made by Studio Ghibli revolves around the mermaid Ponyo, the sea king's daughter fleeing her family in the ocean.
The Secret World of Arrietty – The Mysterious World of Arrietty (directed by Yonebayashi Hiromasa, 2010): This fantasy anime won the Animation Film of the Year award at the 34th Japan Academy Awards and was rated as one of Studio Ghibli's best works. The film's sales also won big on the world market, becoming the highest-grossing film in Japan in 2010.
A letter to Momo – Letter to Momo (directed by Okiura Hiroyuki, 2011): The film revolves around a touching story interwoven with humor, loveliness and deep humanitarian spirit. The work has been translated into many languages ​​and premiered in many countries.
Wolf Children – Children of the wolf (director Hosoda Mamoru, 2012): The film is a great fairy tale about the small family, hiding a great secret throughout the 13 years since the student Hana met and had to werewolf crush.
The Tale of Princess Kaguya – The Princess Kaguya (directed by Takahata Isao, 2013): Takahata Isao conveys a folk tale The bamboo fairy is both rustic and emotional, eliminating the limits of the lines. .
The Boy and the Beast – Director: Hosoda Mamoru (2015 director): The story revolves around the journey of a young Ren who was only 9 years old when his mother passed away and was abandoned by his father.