Have you ever wondered what the Japanese eat for Christmas? Although Japan isn't a Christian country and they don't actually have days off for Christmas, it is still a very highlighted holiday across the country. Let's take a look at typical Japanese Christmas food.
KFC Fried Chicken
This might come as quite a surprise, but Japanese eat a lot of KFC for Christmas, in fact, you have to order 2 months in advance in order to get some good ol' fried chicken on Christmas day!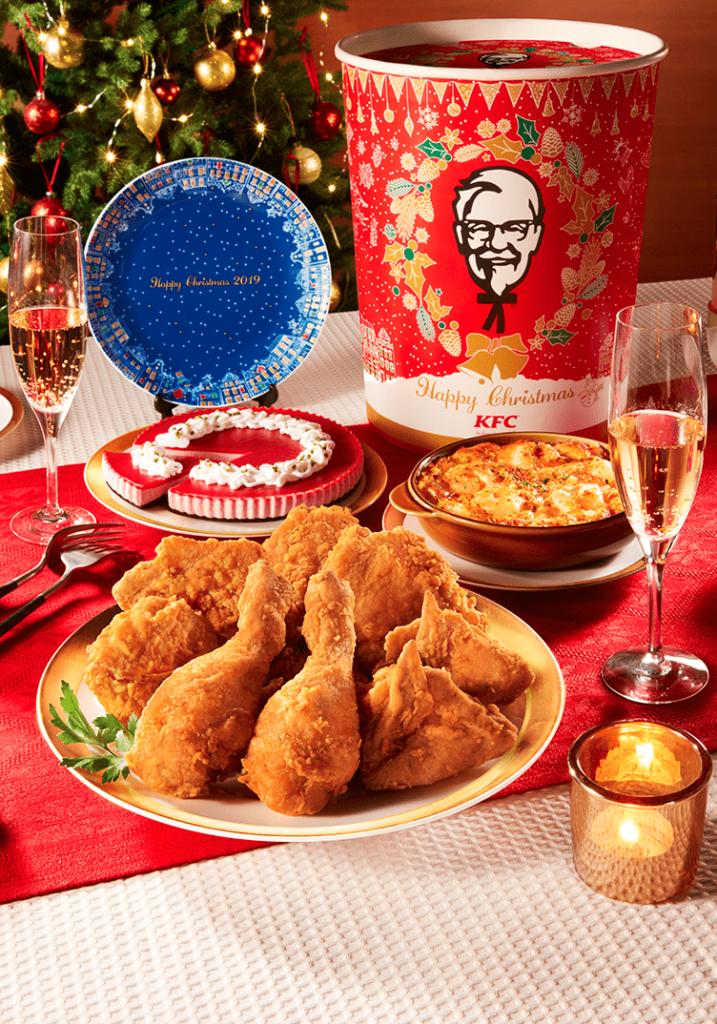 Now, how did this tradition come about you might ask? Well, thanks to a brilliant marketing campaign, KFC has managed to make Christmas synonymous with KFC. The promotion started in 1974, and it was called "Kentucky for Christmas." Since then, Japanese people have celebrated Christmas by eating KFC chicken. It is surprising to many Westerners that that is Japanese Christmas food, but it seems very matter-of-fact to locals.
Christmas Cake
As winter and Christmas are right around the corner, you will soon start to see Christmas cakes appear from convenience stores to high-end department stores. The typical Christmas cake in Japan is basically a Strawberry shortcake covered in whipped cream and with Christmas decorations on top.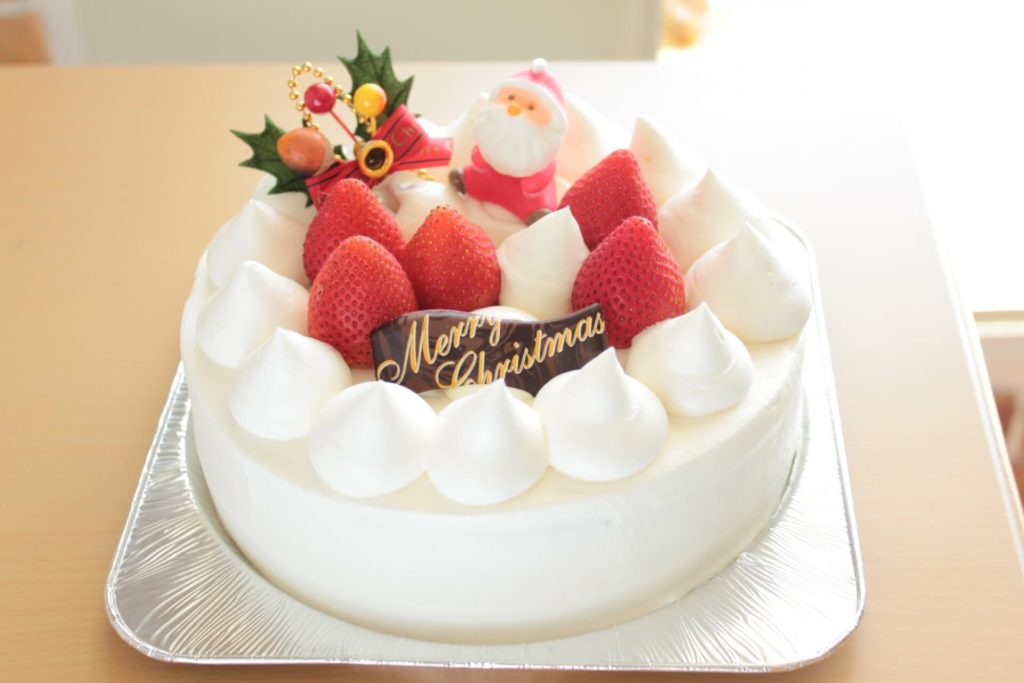 In 1910, the Fujiya department store was the first to sell Christmas cakes. These cakes were targeted to the foreigners living in Yokohama. The first cakes were fruitcakes like the ones popular in Europe at the time.
Later on, Christmas cakes started to be sold in Ginza. This time, targetting higher class Japanese people.
After the war, although Japan is not a Christian country, with the American influence, it became commonplace to eat Christmas cake with your family. It was a way to celebrate the holiday without the religious aspect. (A lot like for the KFC chicken).
Christmas Wagashi
Wagashi (Japanese sweets) tended to be much simpler in shape than Western sweets, and also much less sweet. However, now they are very colorful and appetizing and come in all sorts of cute shapes and sizes.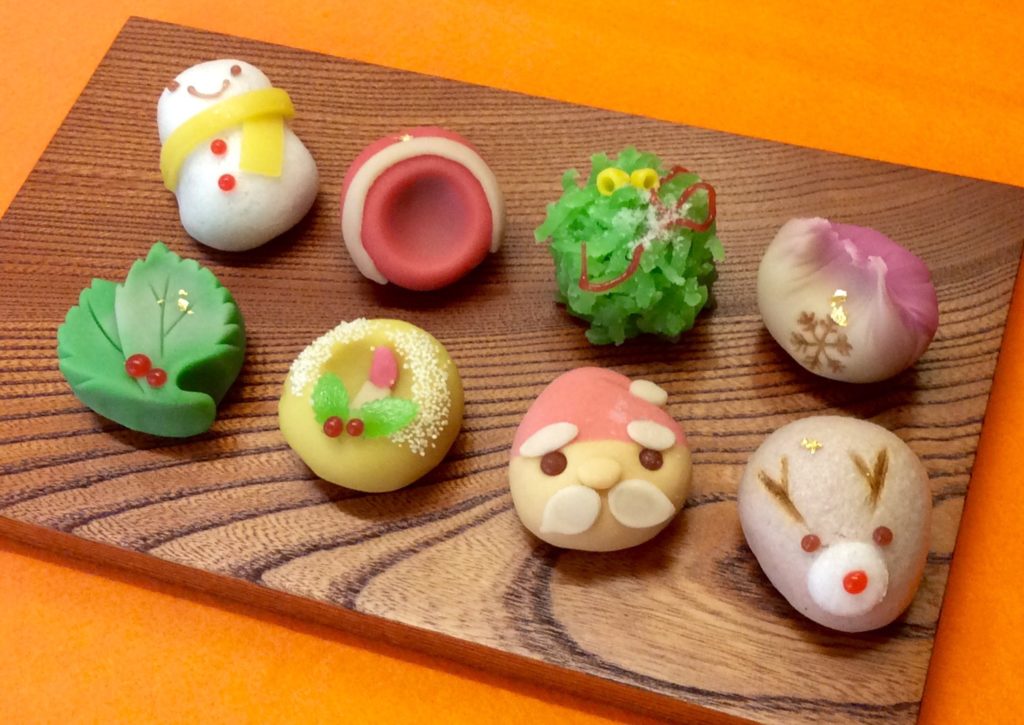 Japanese sweets aren't traditionally as sweet because of the scarcity of sugar during the war. Although this is no longer the case, Japanese sweets tend to be much less sweet than desserts you would have abroad.
Cre: https://favy-jp.com/