For shy travellers but who would still like to enjoy Japan's Onsen culture. Visit those 5 Onsen spots near Tokyo where you can enjoy in swim wears with your partner, friends or family!
1.Toshimaen Niwanoyu (豊島園 庭の湯)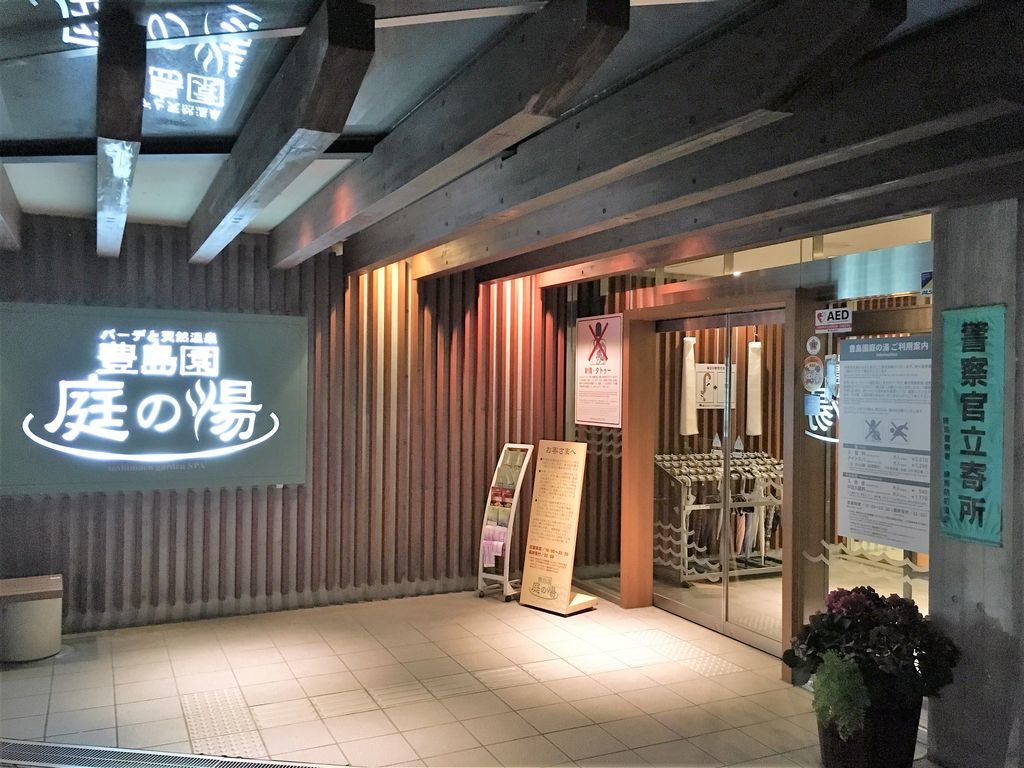 It's an Onsen complex near the amusement park "Toshimaen" in Tokyo. Niwanoyu is located in north-west Tokyo and approx 20 mins from Shinjuku station by metro. This massive Onsen park includes a men/women divided onsen with beautiful Japanese gardens, pool style onsen (swimwear zone), spa,sauna,massage,relaxation space, cafe and restaurants.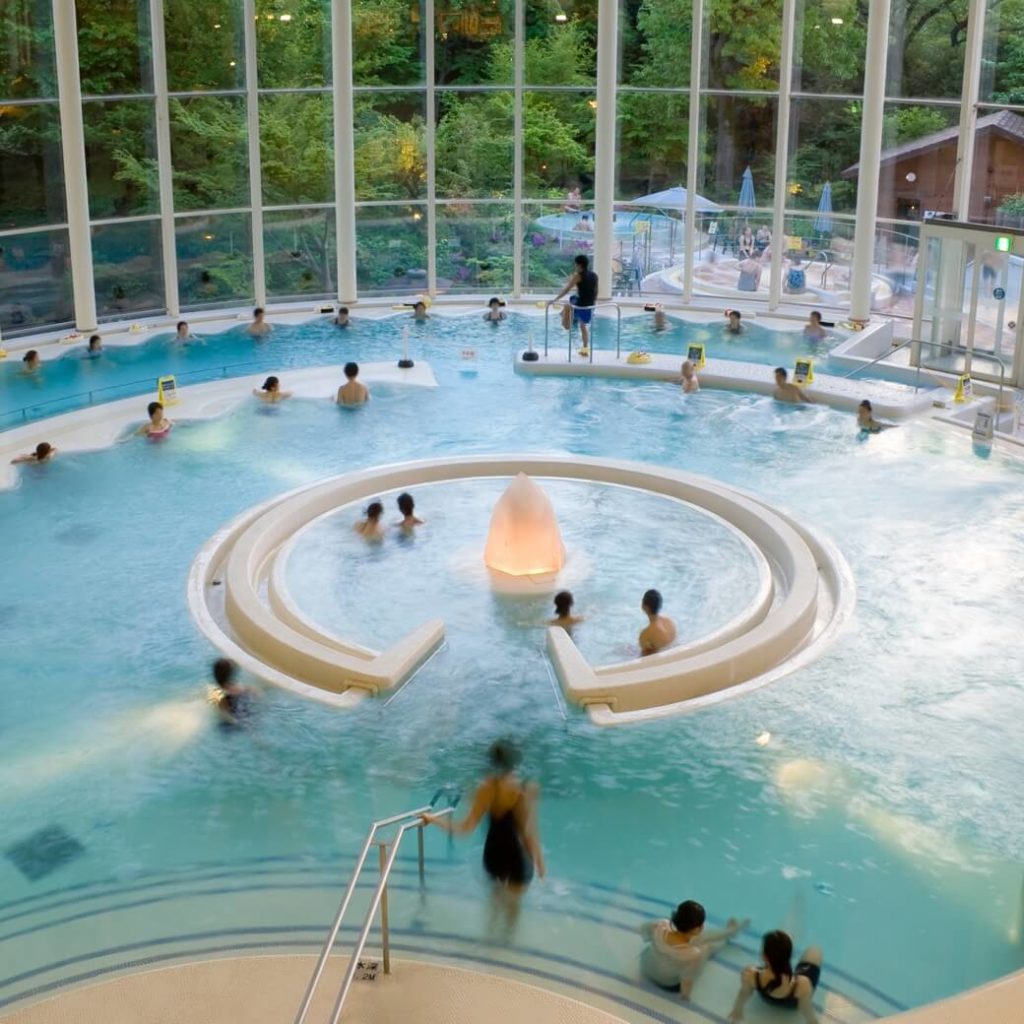 Address: 3–25–1 Kouyama, Nerima-ward, Tokyo
Rate: 2,310 JPY/ 1,295 JPY after 6pm
Hours: 10:00~23:0

2. Hakone Kowakien Yunessun (箱根小涌園ユネッサン)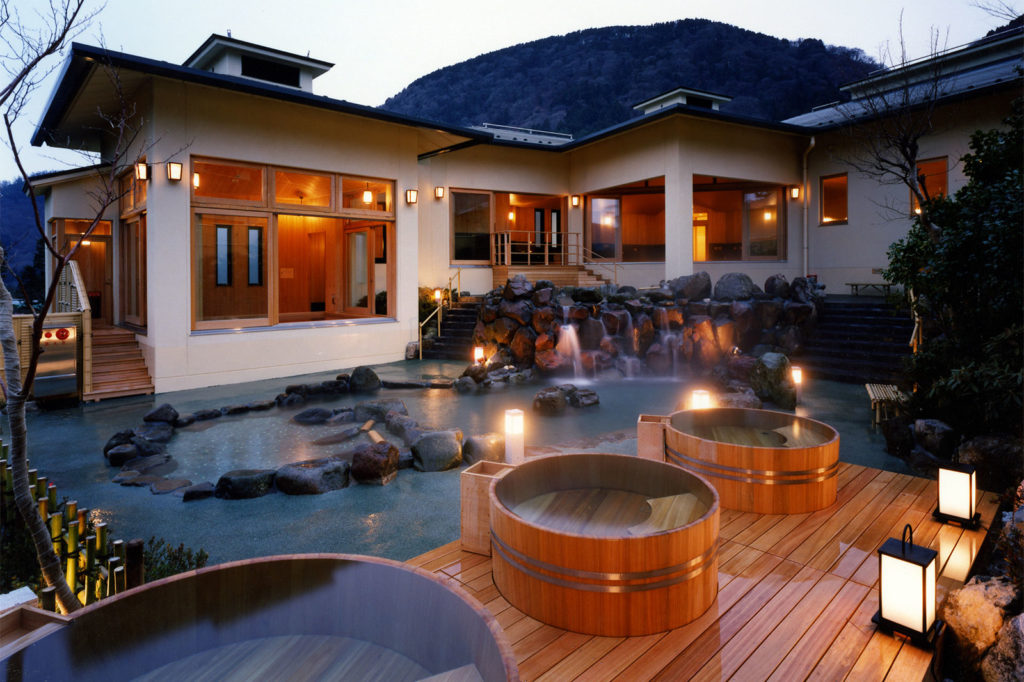 The Onsen theme park in Hakone, Kanagawa. Yunessun offers over 20 different indoor/outdoor bathes including wine bath, green tea bath and Onsen water slider. You can easily spend one whole day in Yunessun and a hotel is located next to the park.
OLYMPUS DIGITAL CAMERA
Address: 1297 Ninotaira, Hakonemachi,Ashigarashimo-gun, Kanagawa
Rate: 2,900 JPY
Hours: 9:00-19:00

3. Hotel Sunvalley Nasu (ホテルサンバレー那須)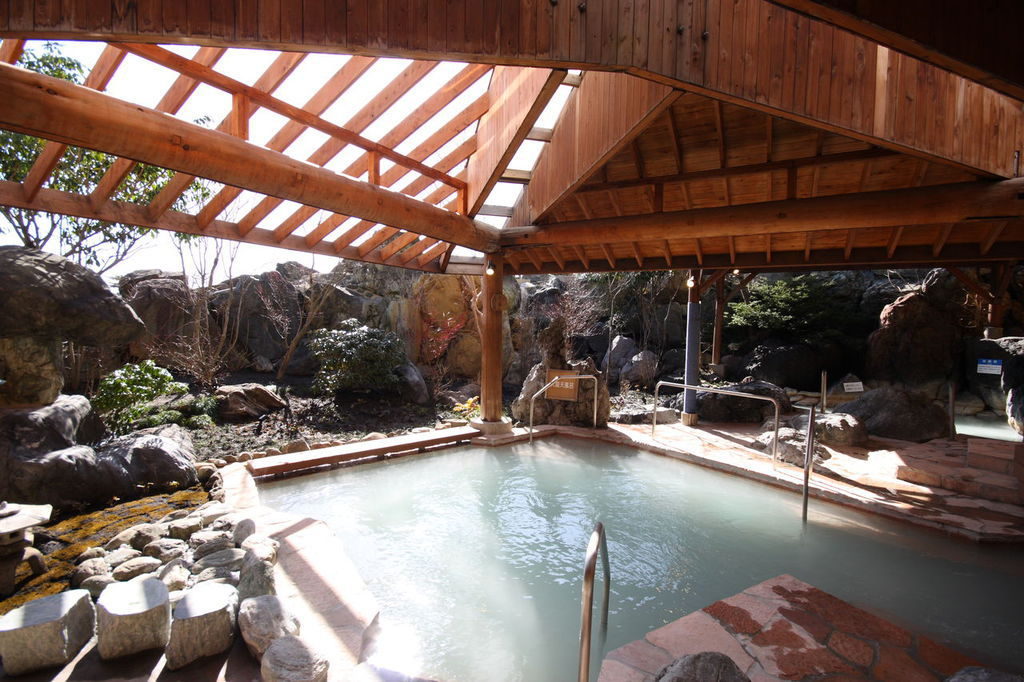 Hotel Sunvalley Nasu is located near Nasu highland. It has over 20 different Onsen and swimming pool which you can enjoy all day long. The hotel can be visited just for the Onsen facility use. They offer even more reasonable price if you purchase an admission ticket and lunch buffet together.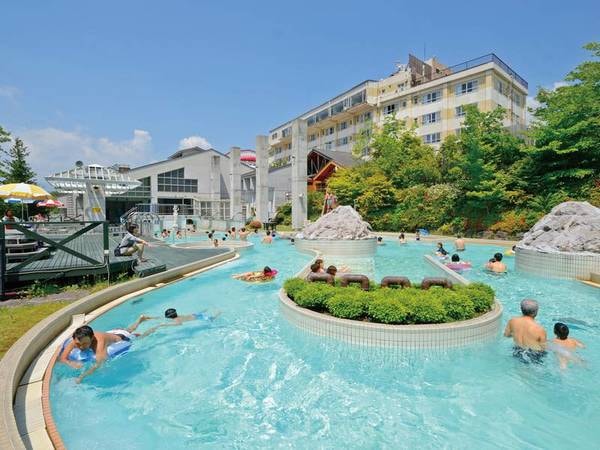 Address: 203 Yumoto, Nasumachi, Nasu-gun, Tochigi
Rate: 1,000 JPY
Hours: 10:00~24:00
4. Katsuura Hotel Mikazuki (勝浦ホテル三日月)
Spa Hotel Miazuki is located in a seaside town of Chiba prefecture. The hotel can be visit even for a day for their scenic Spa Aqua Palace. The spa include indoor Onsen pools and outdoor one with an scenic ocean view. Don't miss their laser light show in the indoor pool every 30 mins from 19:30 pm!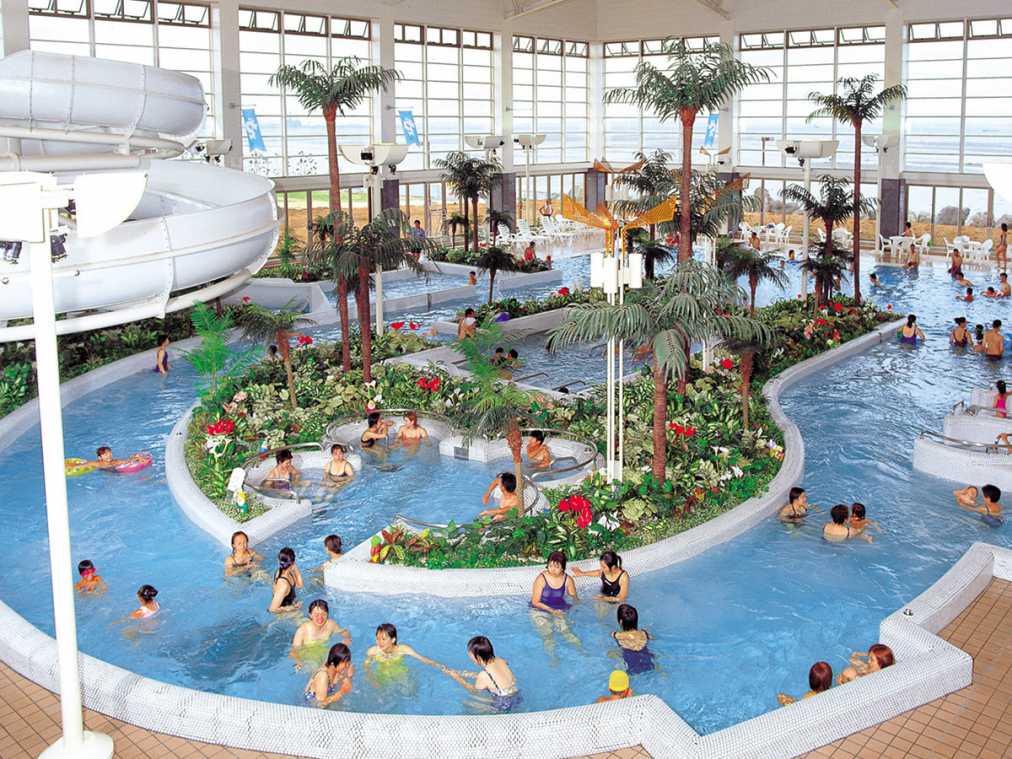 Address: 820 Tona, Katsuura, Chiba
Rate: 1,000 JPY/700 JPY after 6pm
Hours: 10:00~22:00
5.Enoshima Island Spa (江の島アイランドスパ)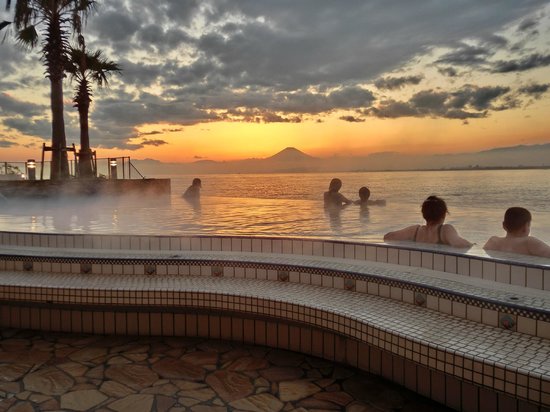 Enoshima Island spa was opened in 2015 in Shonan area's beautiful Enoshima Island. The spa offers an outdoor Onsen pool, indoor onsen, sky deck, sauna and several massage and beauty salons to treat your body from head to toe. The outdoor pool has an amazing over look view of the ocean and great Mt.Fuji! Enjoy with a sunset!
Address: 2–1–6 Enoshima, Fujisawa, Kanagawa
Rate: 2,742 JPY/ 1,705 JPY after 6pm
Hours: 10:00~22:00