"Yoshoku" refers to western-style cuisine that was originally developed in Japan as a type of food that goes well with rice. The gourmet city of Osaka is filled with retro restaurants that serve delicious yoshoku cuisine. Here are five recommended yoshoku restaurants in Osaka that you should definitely try when you come to Japan.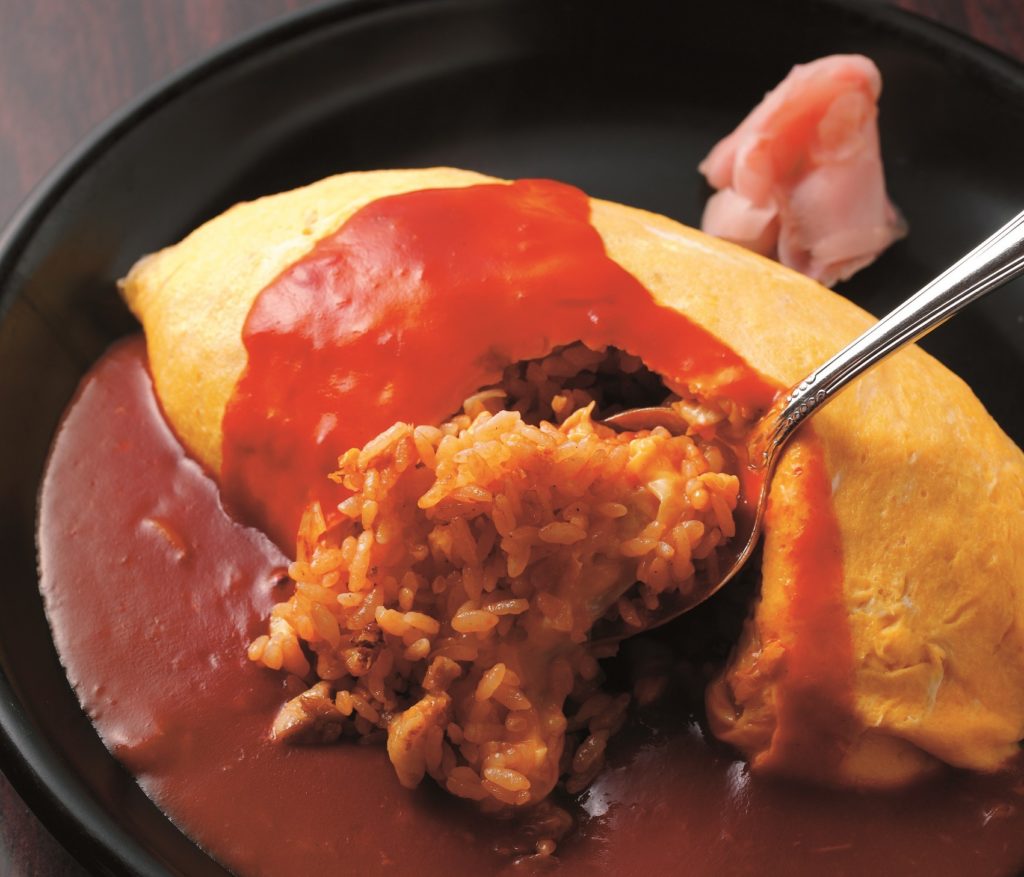 Grill Hokutosei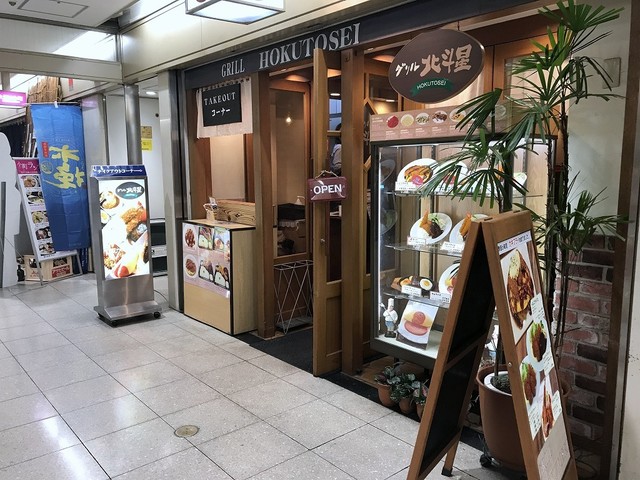 Famous for its Toruko Rice (Turkey Rice), Grill Hokutosei is a restaurant that will make you almost taste those delicious flavors with the mere sight of the samples showcased in the display counter in front of the shop.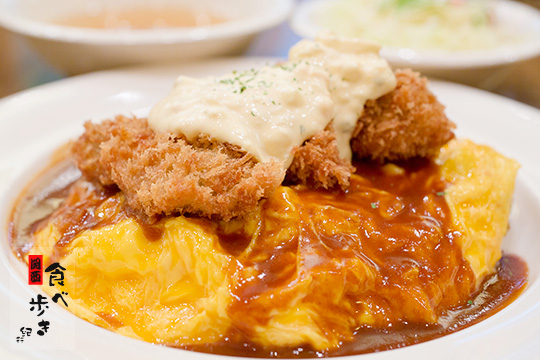 The Toruko Rice is this restaurant's creative dish that is made by putting a pork cutlet (which can be changed to deep-fried shrimp or minced meat cutlet) on top of dry curried rice wrapped in a thin omelet and then pouring demi-glace sauce over the entire thing. Despite its huge serving size, this dish is actually priced at a very reasonable 800 JPY. The mild dry curry has a piquant taste, while the fluffy egg and demi-glace sauce have a refined taste, giving the dish a mild finish.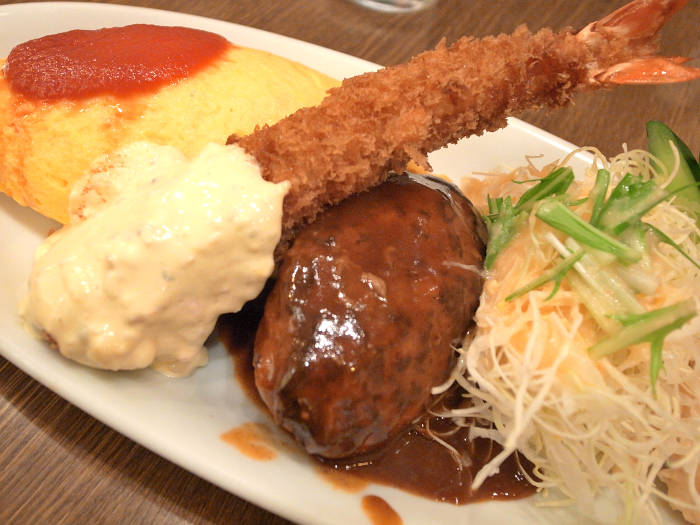 Address: B1F Osaka Ekimae No.2 Bldg, 1-2-2 Umeda, Kita-ku, Osaka-shi, Osaka
KOBE Kitchen MUGUNI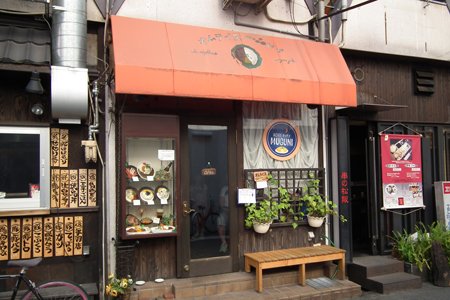 This restaurant, which is frequented by repeat customers, is known for serving exquisite omurice (rice omelet) that is made by spreading a large serving of gorgonzola dolce cheese on top of syrupy coddled egg. You might wonder if gorgonzola sauce goes well with rice and egg, but you would be surprised to find out that they are a perfect match! The thick sauce mixes with the syrupy egg to create a superb kind of creaminess.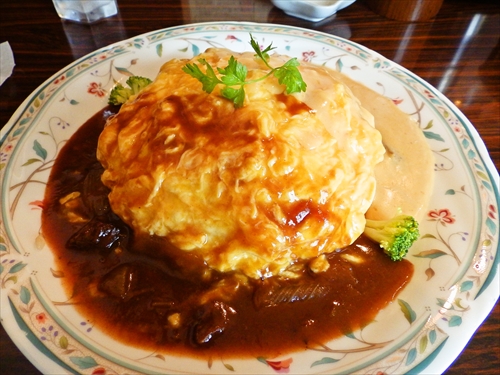 While usually omurice is shaped like a rugby ball, the one they serve in this shop is round in shape and is thoroughly covered in sauce. The photo shows the limited Kamonose Half & Half Omurice (Half & Half Omurice with Duck) (price starts at 1,600 JPY). This is quite a luxurious dish that is topped with a lot of duck meat that has been cooked rare and then covered in two sauces: tomato sauce and gorgonzola dolce cheese.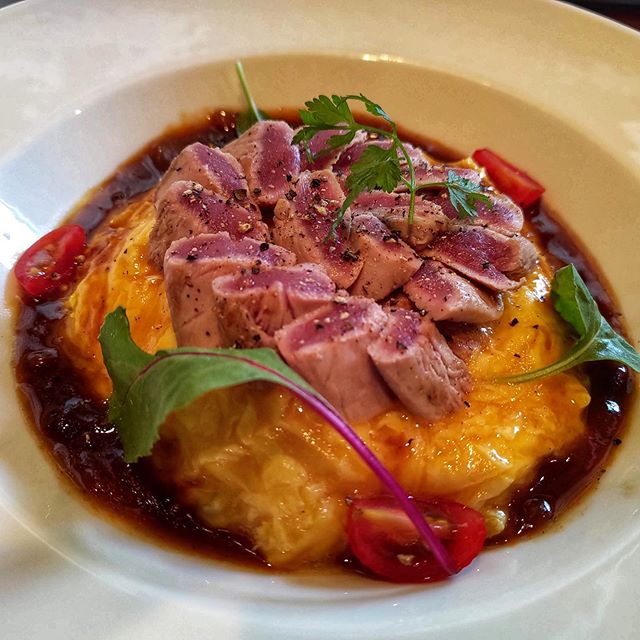 Address: 1F-No.7 Nippo Mitsudera Kaikan Bldg., 2-9-5 Nishi-Shinsaibashi, Chuo-ku, Osaka-shi, Osaka
Hokkyokusei Shinsaibashi Main Branch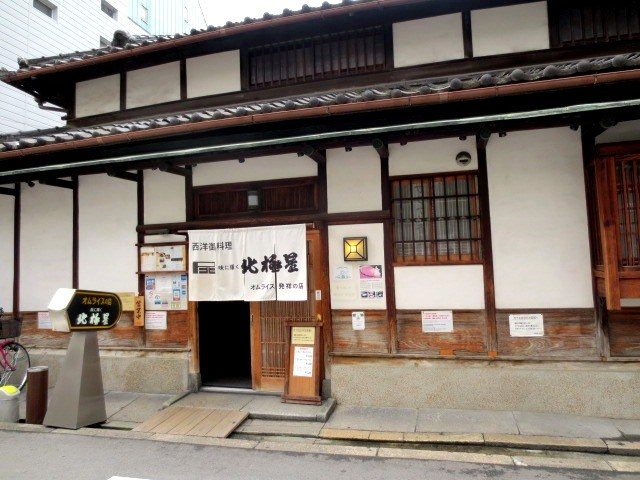 Hokkyokusei's predecessor Panya no Shokudo was a dedicated shop that was known as the origin of omurice, having created the omurice by wrapping ketchup-flavored rice in omelet for a regular customer. This restaurant's omurice boasts of such a refined taste that comes from the ketchup-flavored rice with the right level of hardness that is carefully wrapped in a thin omelet and the special omurice sauce that goes with the dish.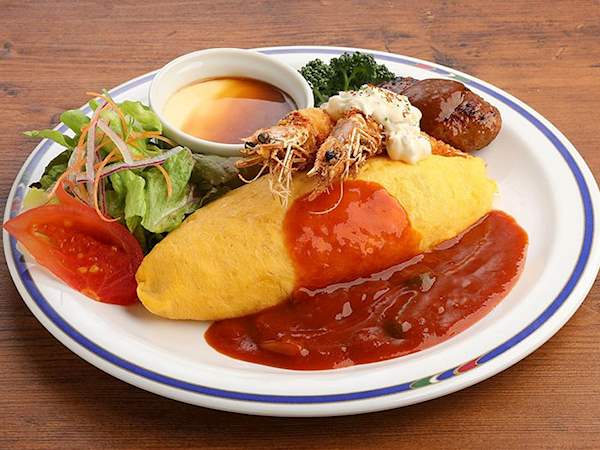 Hokkyokusei has 11 branches within the Osaka region, but the main branch in Shinsaibashi is recommended as it was built from an old Japanese-style house in 1950, so you can dine while sitting on tatami flooring. It is also enveloped in an exceptional atmosphere, with the courtyard visible from inside the restaurant.
※English and Chinese menus available.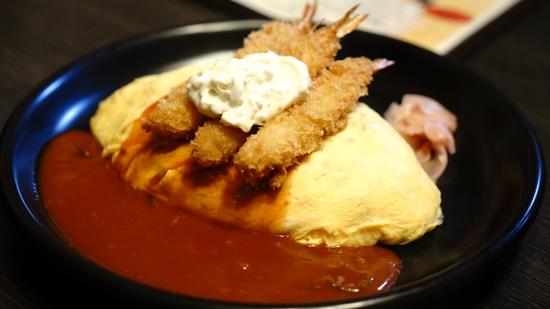 Address: 2-7-27 Nishi-Shinsaibashi, Chuo-ku, Osaka-shi, Osaka
Meijiken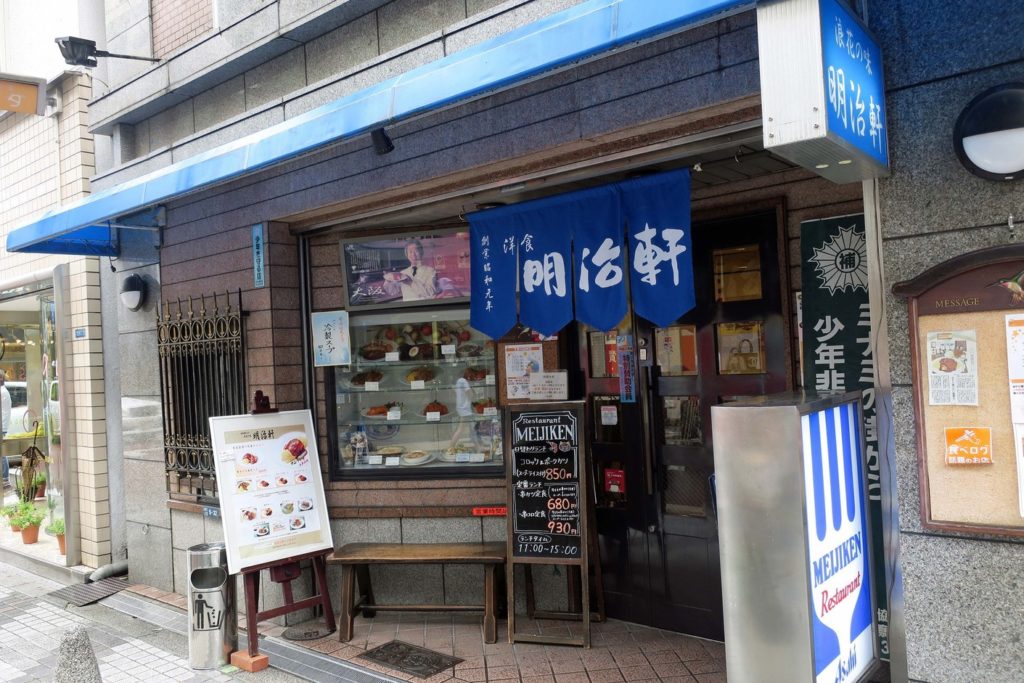 Meijiken is a restaurant that is famous for its omurice (680 JPY (incl. tax) for medium size and 880 JPY (incl. tax) for large size) that has not changed in quality over the 90 years since it opened for business. It was also included in the Michelin Guide Kyoto/Osaka 2017 Bib Gourmand list.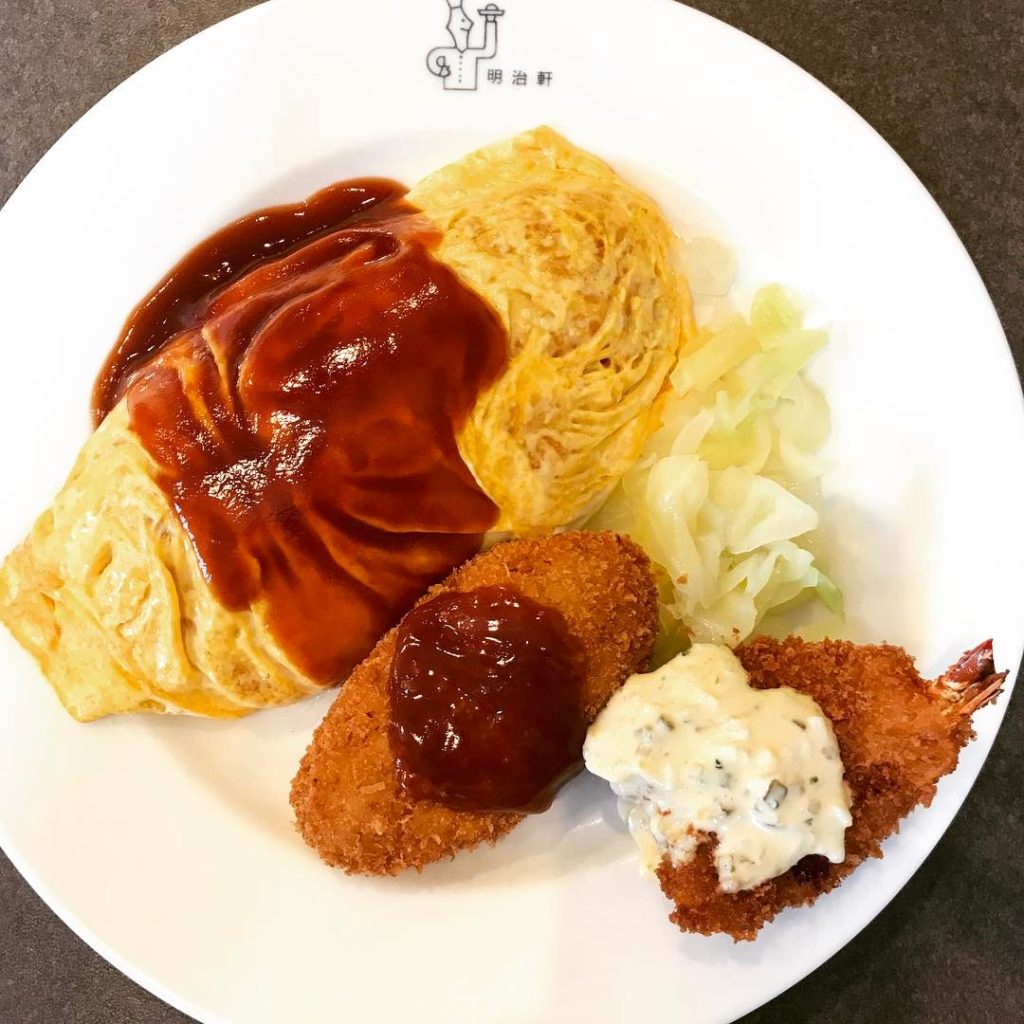 Omurice is typically filled with ketchup-flavored rice that has chicken, vegetables and other ingredients mixed in, but the omurice at Meijiken has no such filling. It's not that it has no ingredients or fillings, though, because at this restaurant, the minced beef, onions and all other ingredients are turned into a paste and then mixed with the special sauce and white rice to create rice that has the color of wine. Just a bite of this unique omurice and you will likely become a slave to its mysterious taste that you surely have not tasted before.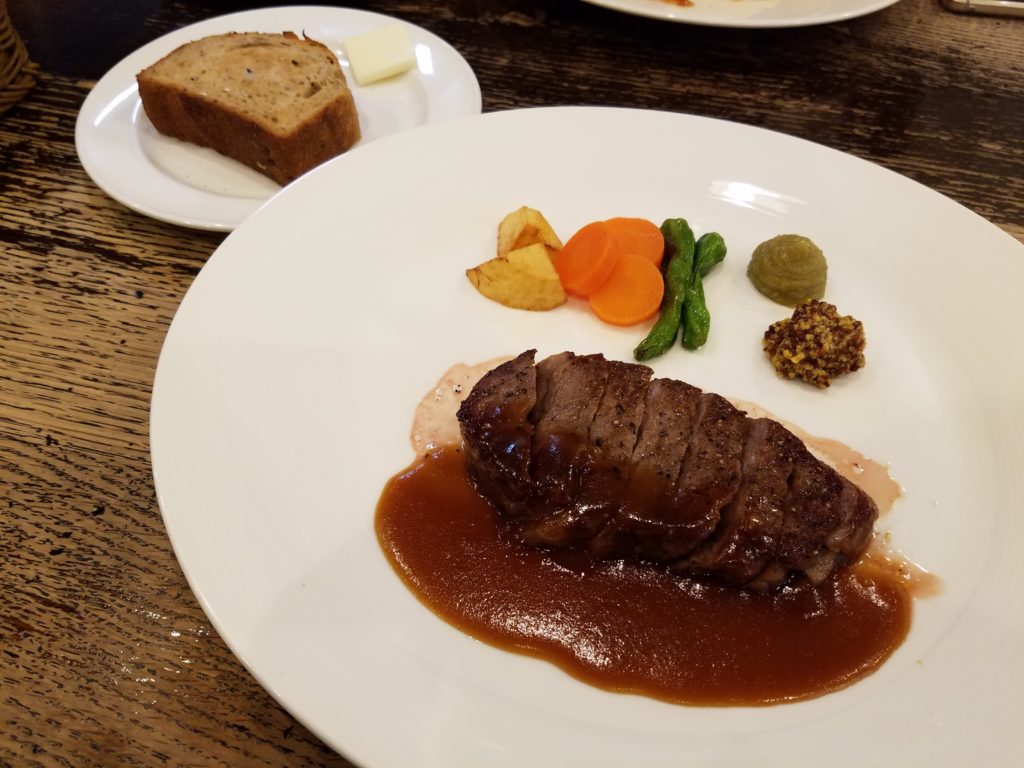 Address: 1-5-32 Shinsaibashisuji, Chuo-ku, Osaka-shi, Osaka
Grill Tommy PART 2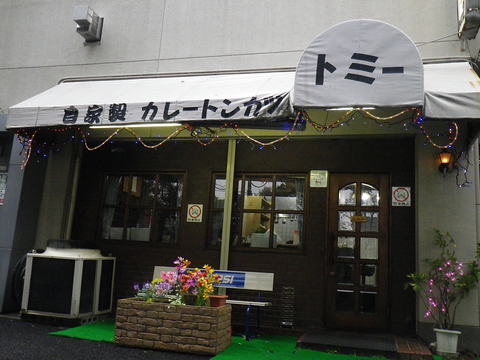 Grill Tommy PART 2 is a place where you can eat yoshoku dishes in huge servings at very reasonable prices. This restaurant takes pride in its dishes that are painstakingly made using domestically sourced ingredients only. In particular, it has built quite a reputation in the area of deep-fried foods, with the serving size of its DX (1,200 JPY) meal so big that it looks like the two pieces of bite-sized cutlet, tonteki (pork steak), ebi fry (deep-fried shrimp) and creamy croquette will overflow from the plate.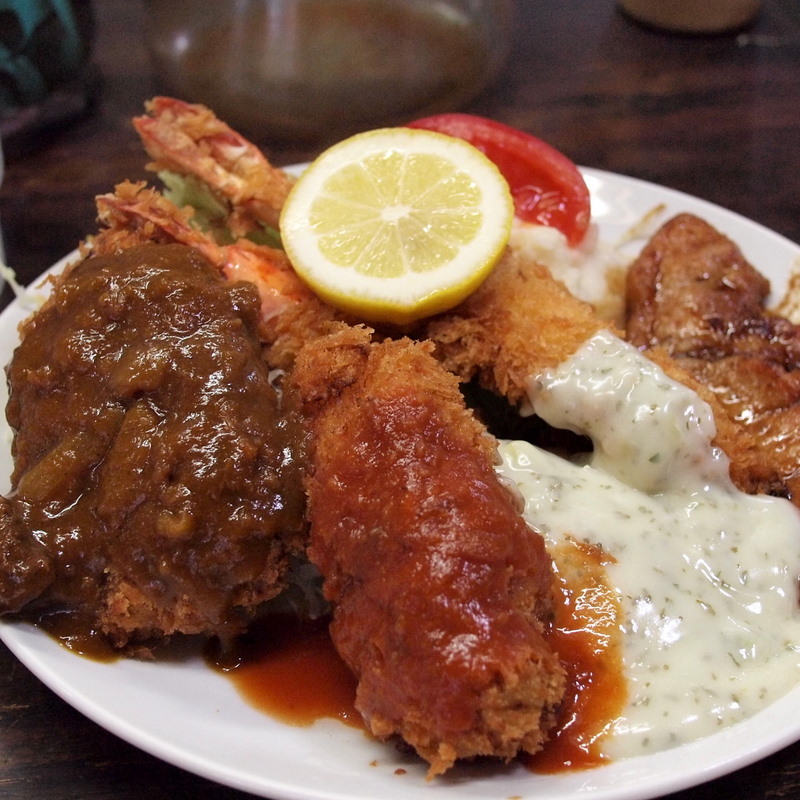 There are only two tables and counter seats inside this shop, so it is always crowded during lunchtime. Be prepared to line up when you decide to come here for a meal.
※Please note that this restaurant is closed at 3:00 pm – 5:30 pm.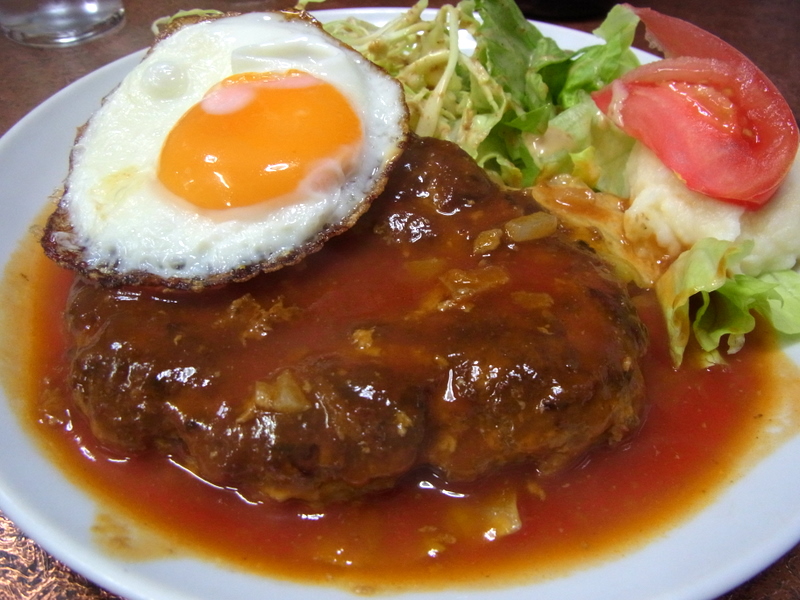 Address: 1-1-4 Minamisho-cho, Sakai-ku, Sakai,-shi, Osaka