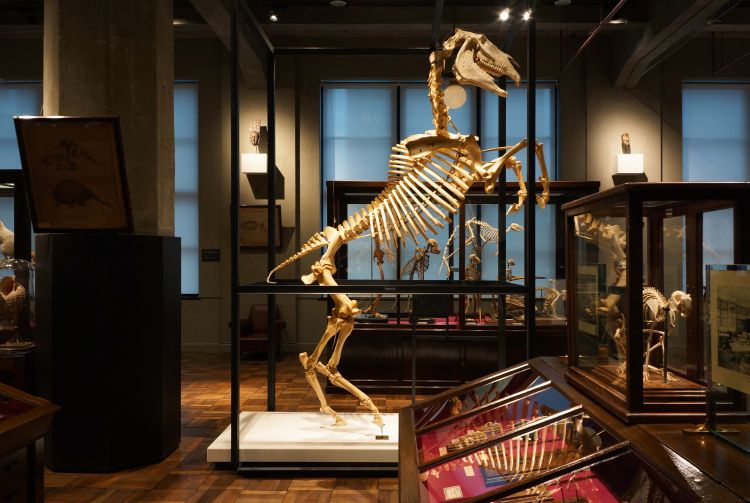 When you're in Tokyo, your expenses can really start to add up as you go out. You can get into trouble if you don't start saving! Luckily, Live Japan is recommending some spots in Tokyo where you won't have to spend a single yen. We've selected 10 places where you can have plenty of fun while spending less.
Nishikasai: The Zoo That Never Charges an Entrance Fee
This zoo is managed by the city of Edogawa. Red pandas, Humboldt penguins, squirrel monkeys, wallabies, and prairie dogs are among the estimated 60 species of 550 cute animals that you can see. Amazingly, there is no fee to enter.
Edogawa Natural Zoo / 江戸川区自然動物園
Address: The bank ship park, 3-2-1, Kitakasai, Edogawa-ku, Tokyo, 134-0081
Phone Number: 03-3680-0777
Tokyo: Where Valuable Scientific Specimens of Tokyo University Are on Display
The JP Tower Museum Intermediatheque, which is jointly managed by the University Museum of The University of Tokyo and the Japan Post Network, has opened in KITTE, the former Tokyo Central Post Office remodeled into a commercial building. This is a place where you can enjoy looking at artistic-looking displays of skeletal specimens of existing and extinct animals.
JP Tower Museum INTERMEDIATHEQUE
JPタワー学術文化総合ミュージアム「インターメディアテク」
Address
Marunouchi 2 chome seventh 2 JP tower /KITTE 2.3 floor, Chiyoda-ku, Tokyo, 100-7003
Phone Number
03-5777-8600
Sengawa: The Mayonnaise Experience
Kewpie opened this mayonnaise establishment in June 2014. You can have fun absorbing the history and learning about the secrets behind the deliciousness of the mayonnaise that Kewpie started selling in Japan in 1925. The tour is by reservation only, and the staff will guide you throughout the building. After the tour, will you start talking passionately about mayonnaise?
Mayo Terrace / マヨテラス
Address
Sengawa kiyupoto, 2-5-7, Sengawacho, Chofu-shi, Tokyo, 182-0002
Phone Number
03-5384-7770
Aomi: Toyota's New Models and Foreign Cars
MEGA WEB is Toyota's gigantic theme park, located in Odaiba. History Garage is an area where you can have fun for free within a large area. Gaze upon a nostalgic display of some of the world's first classic Toyota cars, and tour the restoration workshop called Restore Pit, where you can observe the restoration of famous cars. Let yourself get wrapped up in the excitement of this automotive experience.
Mega Web
1-3-12, Aomi, Koutou-ku, Tokyo, 135-0064
Phone Number: 03-3599-0808
Ochanomizu: The History of Rare Local and Foreign Execution Tools
Meiji University Museum is located beneath the Meiji University Academy Common. They exhibit rare physical restraints (tools used for arresting suspects), as well as replicas of torture and execution tools. The guillotine, which you may have seen in movies, and the Iron Maiden, a device used for torturing humans during medieval Europe, are among some of the must-see exhibits that you can only find here.
Meiji University Museum / 明治大学博物館
Address: Academy common B1, the second floor, 1-3, Kandasurugadai, Chiyoda-ku, Tokyo, 101-0062