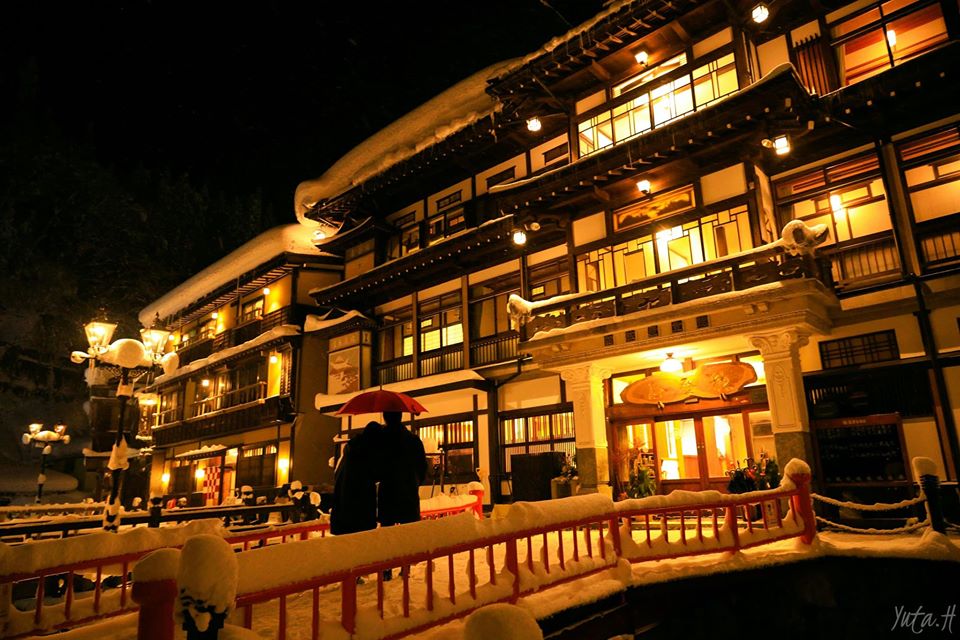 Ginzan Onsen (銀山 温泉, lit. "Silver mountain hot spring") is a remote hot spring town nestled in the mountains of Yamagata Prefecture. The area was originally developed around a silver mine; However, today, it is known as one of Japan's most beautiful onsen towns with historic streets lined up along the banks of the river.
Ginzan Onsen's traditional-style inn occupies beautiful three and four-story wooden buildings, with exposed wood and white plaster walls, evoking a nostalgic feeling of a bygone era. However, there is an exception, in Fujiya, the town center, recently rebuilt by the famous modern architect Kuma Kengo. Although purists may find it in the wrong place, its unique modern design incorporates many traditional design elements, such as the same exposed wood and white plaster, of the surrounding buildings.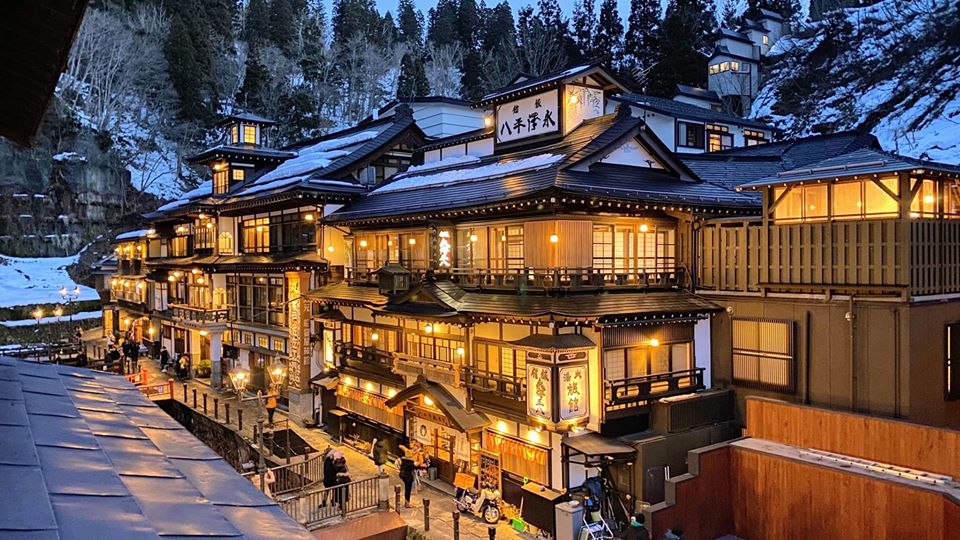 The 400-year-old onsen village of Ginzan Osen in Yamagata is a famous landmark in the winter. This is where the famous movie "Oshin" was filmed.
Many of the Ryokan inns in this hot spring area were built from the Taishou period (1912 ~ 1926) to the Showa period (1926 ~ 1989). So when you step into the rows of houses in the hot spring area, you will feel like you are back to the old times. In the evening, the street lights decorated the landscape, becoming even more sparkling and fanciful.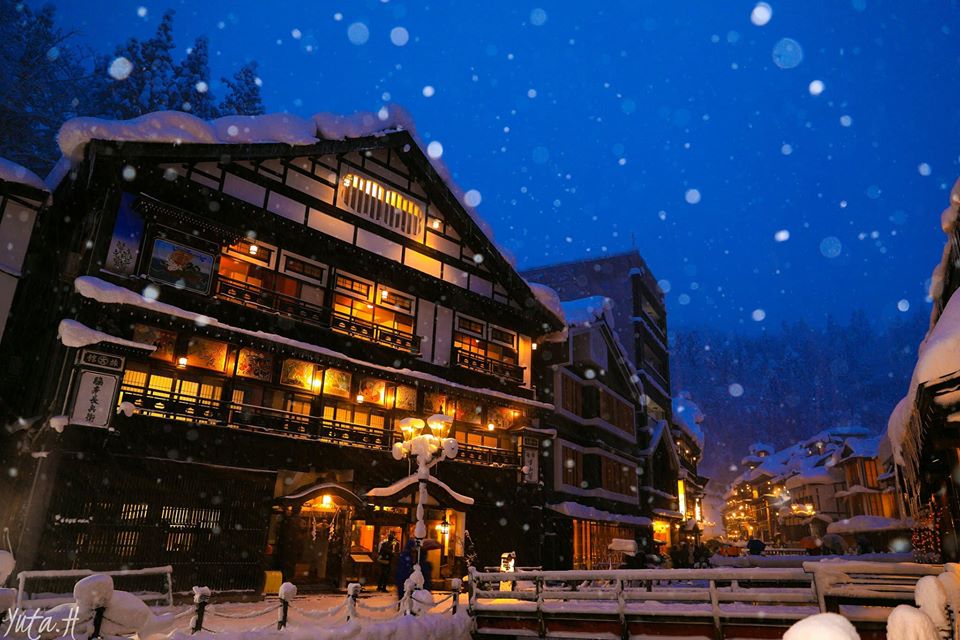 Ginzan Onsen Town Center is a pedestrian area due to the narrow streets and lack of parking space. Especially beautiful in the evenings when the inns are lit and the streets and bridges are lit with gas lights. In the winter, the scenery is more beautiful because of the heavy snow on the roofs and walkways, while in warmer months, tourists are more likely to go out and walk in the town in their yukata.
Two public baths (300-500 yen) and foot bath (free) can be found around the town center. One of the public baths, Shiroganeyu, was also designed by Kuma Kengo. In addition, Omokageyu, a public bath for private use (2000 yen / every 50 minutes). In addition, many people in the town open their shower rooms to non-daytime visitors at prices ranging from 300 to 1500 yen.