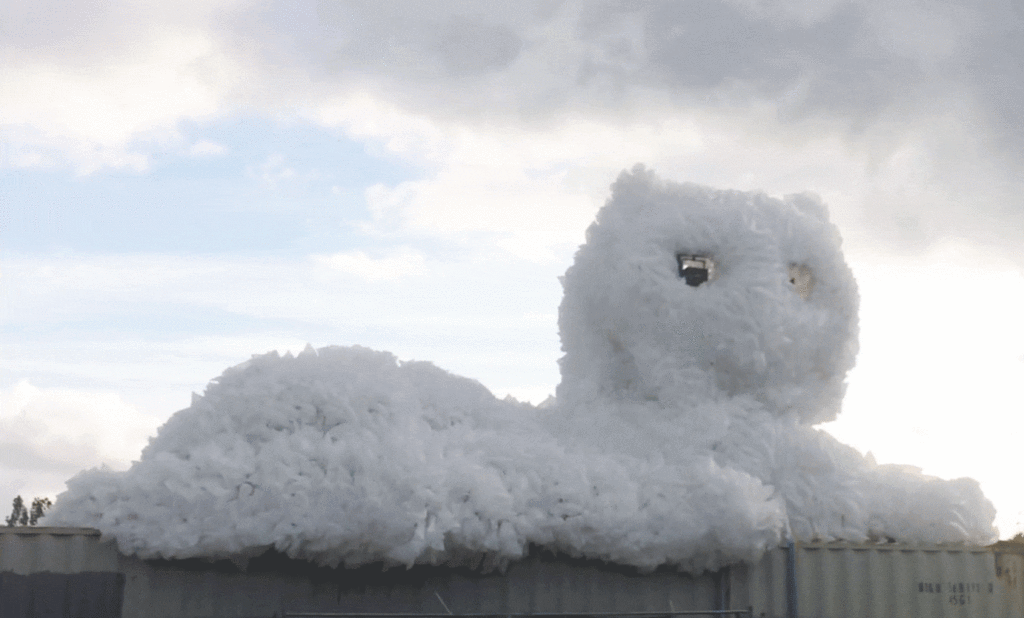 During the Distortion Festival ø, Kaja Haven came up with the idea and created a "laser cat" to serve a 5-day music event. As the artist's largest installation to date, the huge white Persian cat has been placed on top of the container as a special highlight of the festival. Designed as a large sculpture and setting during the day – a contrast between the soft and rough details, the industrial aesthetic of the festival – it will then turn into a beacon Posted vivid at night.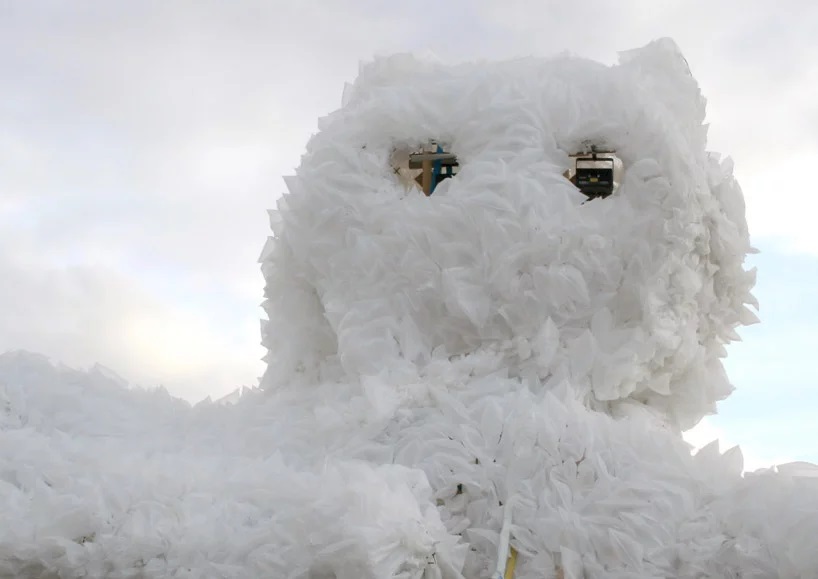 As for installation, it will be displayed during the June 2019 music festival, with dimensions of approximately 9 x 2 x 4 meters. To install the "laser cat", Haven used a combination of 6mm and 8mm steel to build the structure and then covered it with 9,000 white plastic bags. To illuminate the sculpture at night, laser lights and wifi were installed at the head of the cat. Located next to the stage and technical tunnel, the work acts as a unique lighting element throughout the festival.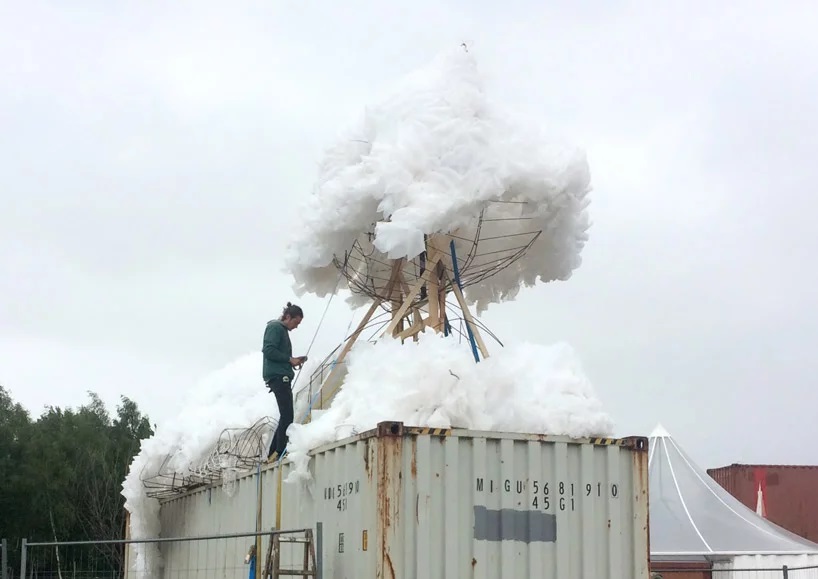 Kaja Haven is a Norwegian multi-disciplinary artist, working in the fields of context, sound and space design, often creating a blurry line between fantasy and real life. As an artist trained from the Royal Danish Academy of Architecture in 2016 and working on a variety of unique projects. Here are some pictures of the special cat she created.