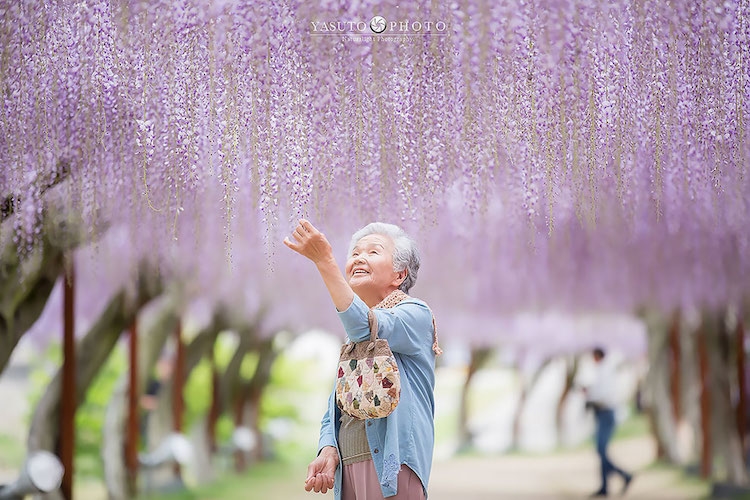 JAPAN. Yasuto regretted not being able to take pictures before he died, so he decided to take his grandmother "around the world" and make a stunning set of photos.
Japanese photographer Yasuto touched the viewer when he uploaded a series of photos of his grandmother and puppy. He took his respected grandmother to visit the most beautiful landscapes in the land of the rising sun in four seasons of the year.

Yasuto said, "I regretted not being able to take pictures of my grandfather before his death. Therefore, I wanted to record my grandmother's most precious images when I was able to take her away." .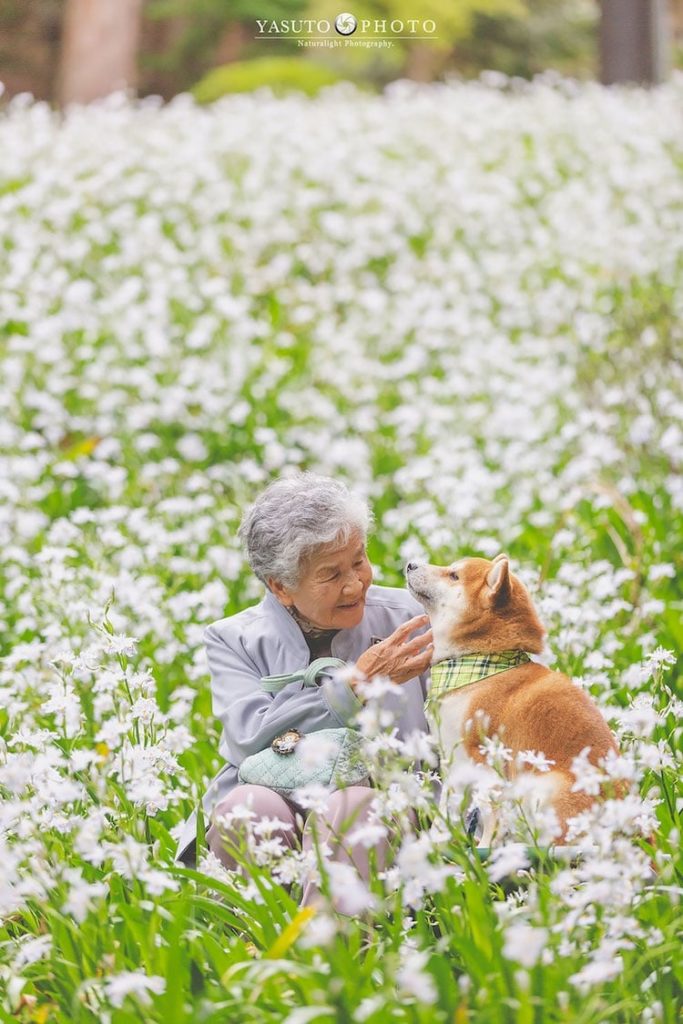 Yasuto posted a set of photos on Twitter and immediately received a "storm of likes". Many news sites and online newspapers have narrated these sweet and beautiful images.
The companion of two grandchildren is an inu shiba dog raised by her grandmother. The old lady happily playing with her four-legged friend in the middle of the white flower field.
Unable to take her abroad due to her poor health, Yasuto arranged a reasonable schedule for domestic destinations. He took his grandmother to see the blooming flowers of the four seasons throughout Japan.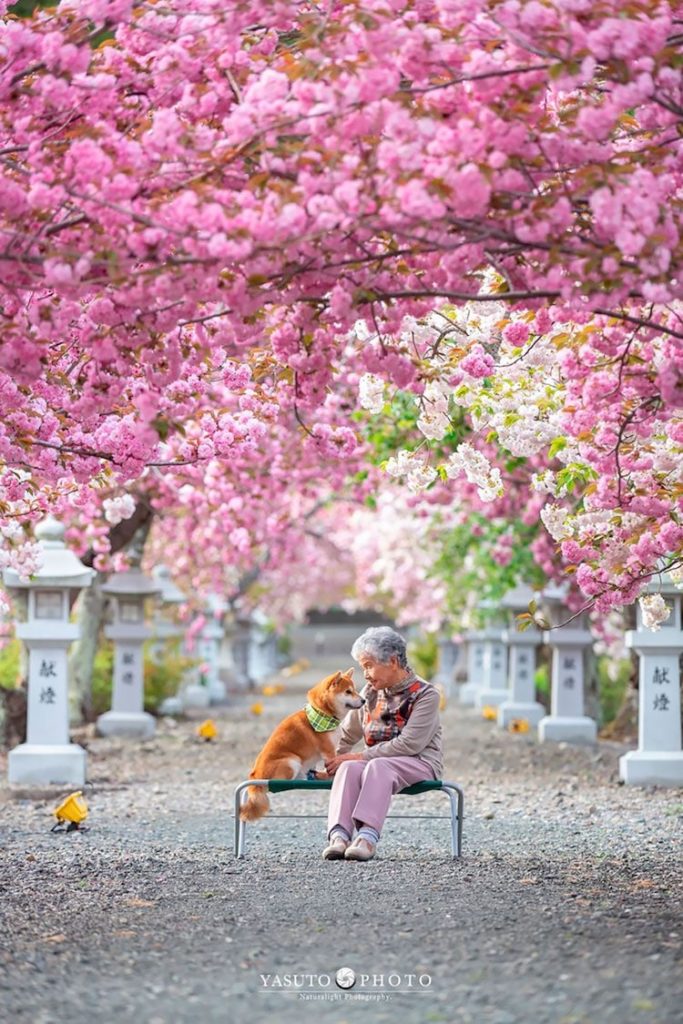 In the spring, "three grandchildren" go to see cherry blossoms dyed pink in thousand-year-old temples.
In late spring and early summer, he took her to the wisteria tunnel at Ashikaga Flower Park in Tochigi Prefecture, Japan, where thousands of blooming flowers bloom every year.
In the summer, he took his grandmother and small dog to the hydrangeas festival in Hakusan Fortress (Tokyo) with 3,000 flowers of 20 species, blooming in green, purple and white.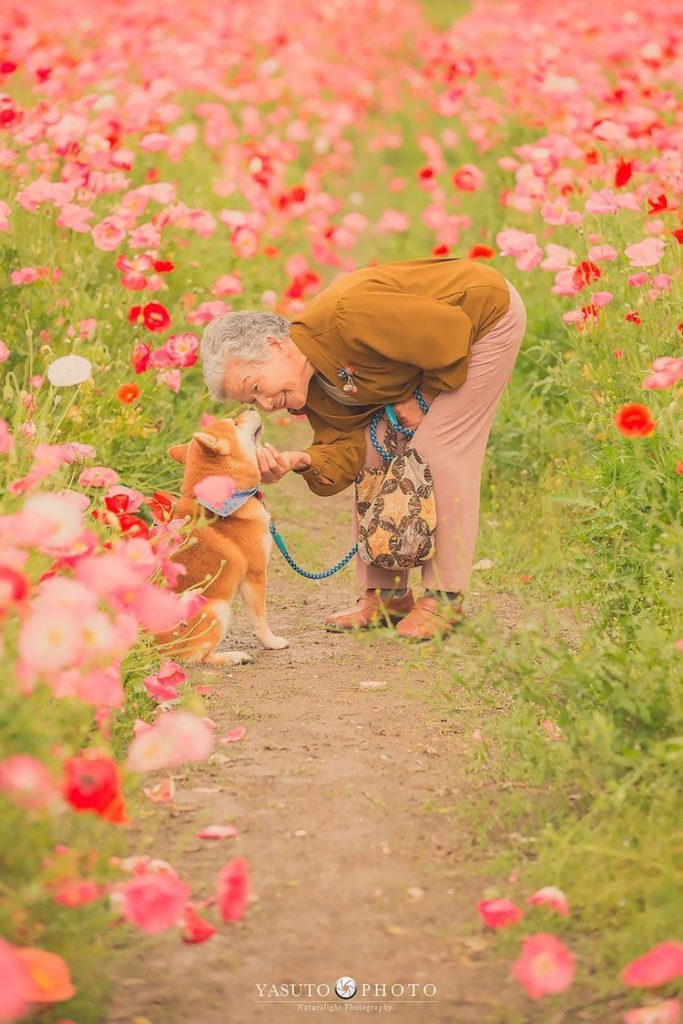 In the fall, Yasuto joined her and the dog inu shiba to see the yellow leaves in Kyoto. The photographer's grandmother sat under a hundred-year-old tidbid tree.
The series of photos was taken throughout the year, in many famous places in Japan, especially where beautiful flower parks are located.
Yasuto wanted to take her to see the most beautiful scenes when she was in good health.