With a unique appearance and pleasant aroma, the following dishes have caused a lot of memories for many visitors because of the rich, unforgettable flavor.
Black pearl croissant, Taiwan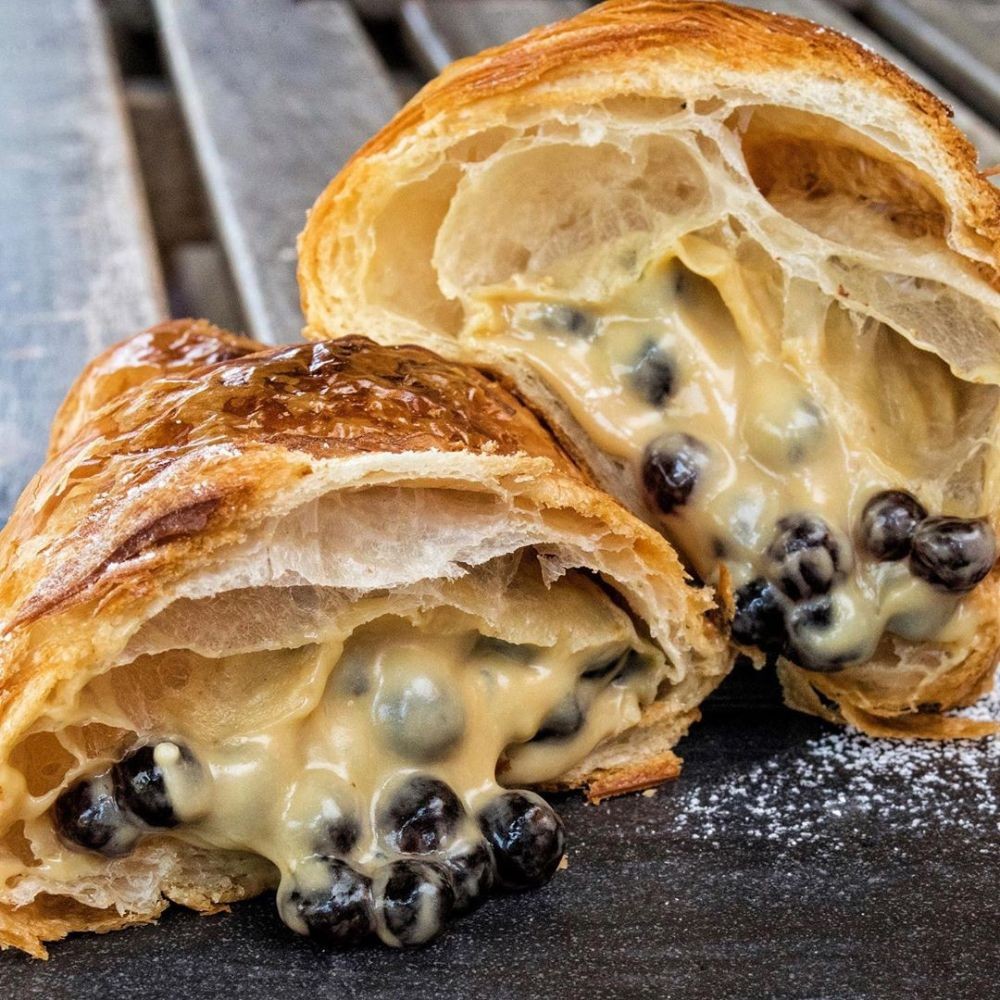 Variations from the famous French croissant with ingredients such as flour, butter, sugar and other ingredients in the texture of a layer cake. Recently, in Taiwan is the birthplace of pearls have created a unique black pearl croissant. Just released the limited edition, Earl Gray fresh cream cream croissants of Hazukido store (Taipei) immediately favored. The crunchy crust combined with the smooth creamy taste of tea, in addition to the soft black pearl on top that makes the sweet lover irresistible.
Corn ice-cream, Japan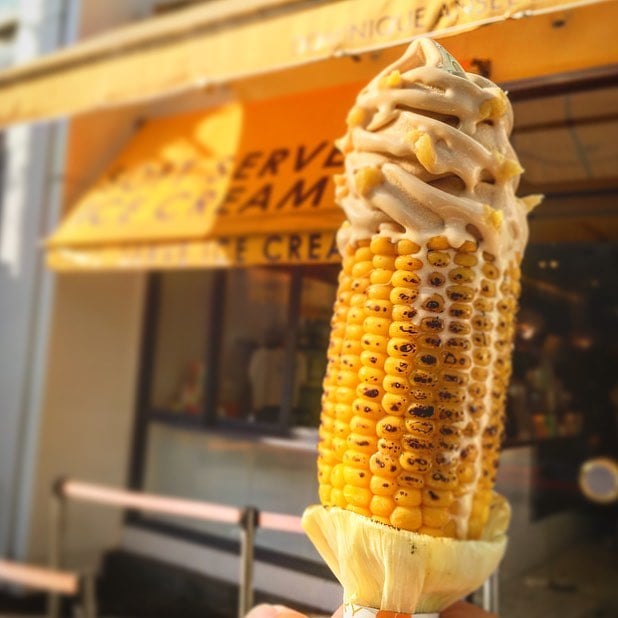 In summer, the popcorn dish in Japan is very popular. Many tourists who first heard the name often misunderstood that the ice cream was made from corn. However, the correct version of this dish is the fresh cream will put on a corn grilled. Corn will be coated with butter, soy milk and covered with a layer of caramel cream and sweet corn jam.
Turkish Pizza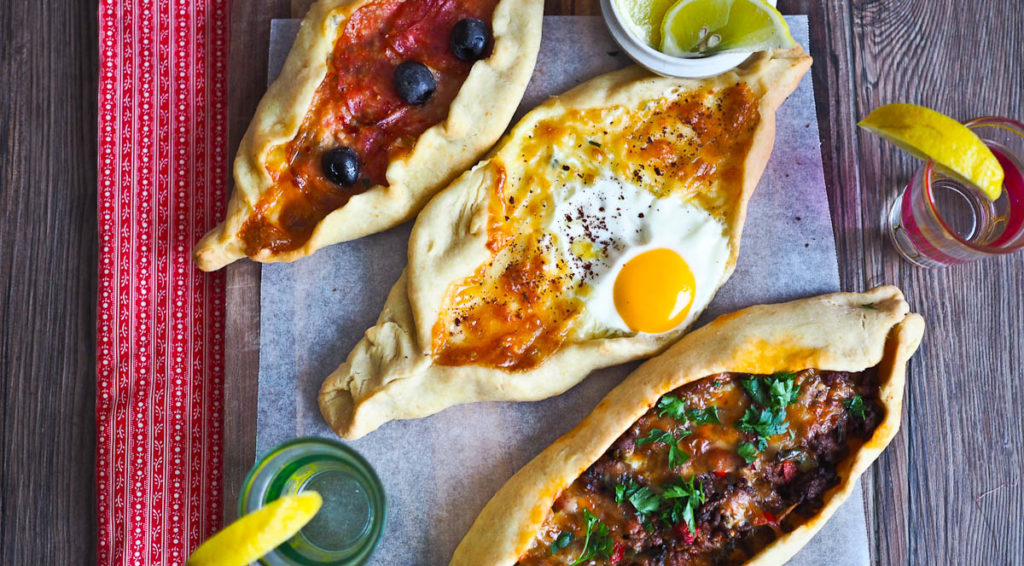 Turkey's long history has made the cuisine here extremely diverse and rich. Among the many delicious and eye-catching dishes, there must be Kiymali Pide – a dish known as Turkish pizza. Basically, this is a flat bread shaped like a boat with fillings consisting of many different ingredients such as pork, bacon, onions, cheese, spinach or even eggs. Many people often confuse this cake with Lahmacun cake. However, Lahmacun is rounder and thinner. When eaten, Lahmacun is often curled up, while Kiymali Pide is chopped into bite-sized pieces. From the very first pieces, the Turkish pizza has made people fall in love with the crispy base of the crust mixed with the aromatic soft filling.
Addictive eggs / Soysauce Marinated Eggs , South Korea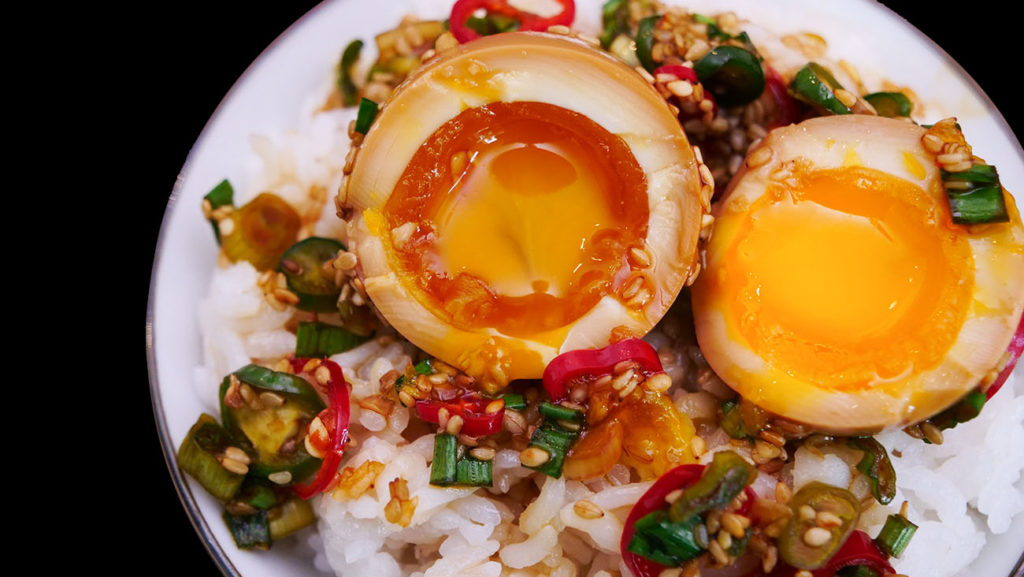 The poppy egg has the Korean name Mayak Gyeran, in which "Gyeran" means chicken egg, and "Mayak" is the addictive or opiate substance. Just hearing the name, surely many people will be somewhat confused, however, this egg dish has no addictive substance or any banned ingredients. Its name refers to the deliciousness and appeal to an addictive level. This dish is quite picky in processing, having to go through many different stages. This dish is quite picky in processing, having to go through many different stages. The secret to making this dish attractive is the sauce made from water, soy sauce and sweet ingredients. Depending on the taste of each person, this sweetener can be honey, sugar or rice syrup. To add flavor, people add garlic, onions, chili and sesame seeds. Eggs after being peeled will be soaked in sauce for at least 6 hours, the longer they are soaked, the more they absorb the taste. When eating, Koreans often eat poppy eggs with white rice, add some marinade sauce and sesame oil.