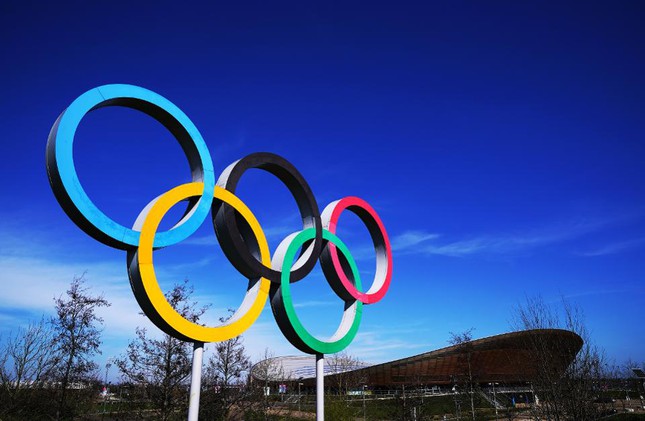 After repeatedly being called for a delay because of the risk of spreading the Covid-19 pandemic, Japan and the International Olympic Committee (IOC) have announced to move the Tokyo Olympics to 2021. This is the first time the Olympics have been postponed. since after World War II.
"I proposed a one year delay and IOC president Thomas Bach agreed 100%," Japanese Prime Minister Shinzo Abe said.
Earlier on March 23, many were skeptical that the Olympics would be delayed when Mr. Abe said: "If the Olympics are too difficult, we will have to decide to postpone, giving priority to health conditions. of the athletes. "
IOC member Dick Pound told USA Today: "There are no figures yet, but the Olympics will not start on July 24."
This is a move many have speculated since before a series of conferences, festivals and sports events around the world have been negatively affected by the current pandemic. Japan itself and the IOC are also under pressure from athletes and fans, as they simultaneously asked to delay the Olympics in a collective opinion poll conducted by Kyodo News.
Criticism does not hinge on the safety of the Olympics, but rather the risk that athletes will have to try to practice while most likely their homeland is doing isolation work and closing the door to prevent epidemics.
As well as adding fuel to the fire, March also received information that the Japanese Olympic Committee Vice President and the head of the Japan Football Association all tested positive for the corona virus after a business trip to Europe. and the USA.
A few days ago Canada and Australia announced they would not send players to this year's Olympics.
Tokyo has invested 12.6-25.2 billion USD for this sports event. The Japanese capital will suffer significant economic losses when profits coming from the Olympic are delayed.
Another group of subjects also affected negatively are donors. However, Discovery, one of the most important broadcasters of the event, said it had purchased cancellation insurance and the delay would not have a major impact on the company.
Another media unit, NBCUniversal, will also be supported by insurance, but will still suffer $ 1.25 billion in advertising costs, according to the New York Times.
The Olympic Games are one of the most anticipated sporting events in the world. Held for the first time in 776 BC, the Olympic Games was reborn in modern times in Athens, Greece in 1896. The only two times the event had to be canceled was World War I and world war II.