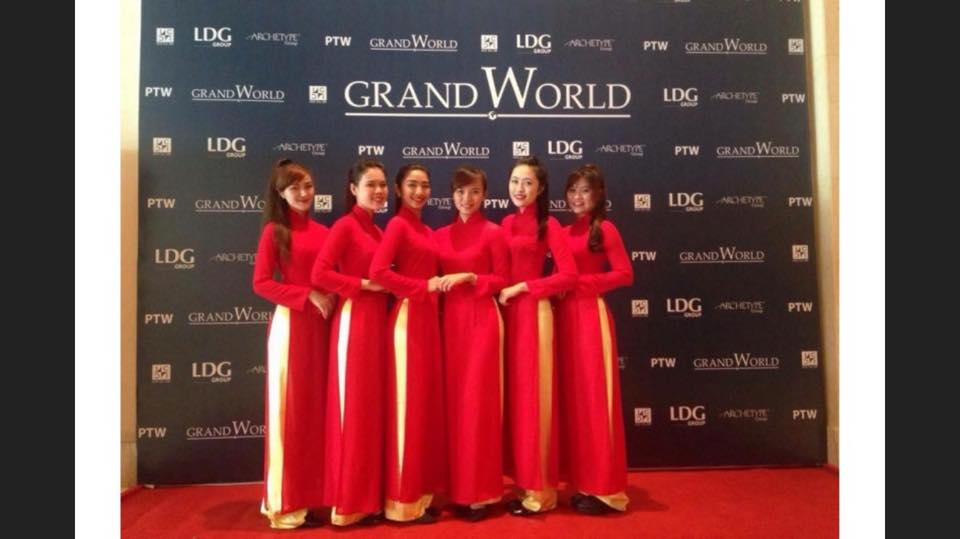 What is PG profession?
PG stands for Promotion girl (if it is male then called PB – Promotion Boy) is the name used to call girls or boys with good-looking appearance, outstanding height specialized in working for events. , with the task of changing flexibly according to each event program such as greeting guests, introducing products to customers, making receptionists, …
It can be said that PG is the face of the event. Therefore, PG's work is an important stage that needs special attention to tranning thoroughly. At the same time, when tranning PG, you should be aware of contingencies that may occur in order to have a timely response plan to ensure the progress of the plan.
The importance of PG for event organization
PG increasingly plays an important role in the success of an event. Through the PG team, the image representing the event will be greatly improved. In addition, PG can attract the attention and attention from customers for them to choose your company's products. If the PG team does well, the number of products known and sold will increase rapidly.
Notes when tranning PG events
Arrange the training sessions
Regarding tranning sessions, you need to arrange the training sessions so that the majority of PG team members can arrange to attend in the most complete way. Because PG is almost a part-time staff, their schedule will not be as fixed as other parts, so it is necessary to arrange a reasonable time.
Watch out for incidents
For a large team in the same department, it is very likely that something goes wrong with one or several members. For example: PG gets stuck in traffic, breaks down the car, gets lost late, or even has a sudden job and must take a break right before G. When working, it might cause PG to get sick like hypotension, drunkenness. sun, winning… or other incidents such as costume incidents. Therefore, in case of the aforementioned cases, the organizers should backup PG from 1-2 people to promptly replace the incident. At the same time, you must ask PG to arrive 1 to 2 hours before the scheduled time to avoid unexpected travel incidents on the road.
Check carefully PG uniforms
As mentioned above, PG is the face of an event, so the appearance factor, especially clothing, is the most important factor that needs to be invested and must be groomed. You should always carefully check PG's uniform before the program date to make sure that the costume is not faulty such as missing buttons, dirty clothes, broken threads, damaged zippers … You should be prepared. Tools such as needles, scissors, tape because when something goes wrong you will need them.
Besides, you should try PG before uniforms (if it is a uniform with less elastic material, difficult to wear) to ensure there is not much difference from PG, and if necessary can be modified to fit each people.
Some requirements for PG
Always smile to customers and answer all questions of all guests attending the event with confidence.
Maintain a professional attitude, do not arbitrarily fix costumes as you wish.
Respect the rules of the organizers set and partners.
PG – PB is a job suitable for young people, active, requiring good-looking appearance, easy-listening voice and a confident manner in communication. This is a challenging job, but it will also help young people have an abundance of income, and also have access to many professional events and expand their relationships, helping them become more mature. much. I wish you success with PG.