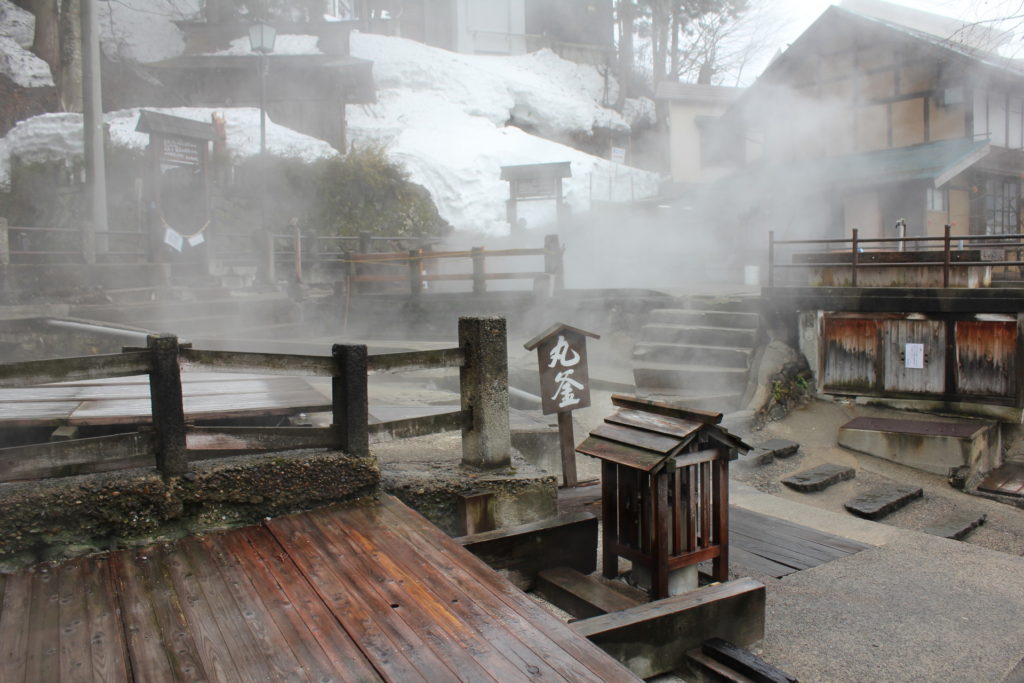 For a long time, Japan has been famous for the culture of mineral bathing and relaxing with the natural hot spring water erupting from the ground called Onsen.
Come to Japan, don't miss the ancient villages to bathe and immerse yourself in the ancient space thousands of years ago with Yukata costumes and Japanese clogs in spring and summer.
Shibu onsen hot spring tour
Shibu Onsen has a history of more than 1300 years, is an onsen neighborhood with many wooden guesthouses built from the Taisho period to Showa. There are many entertainment facilities such as Smart ball, specialty shops such as onsen dumplings, visitors can walk and shake the geta clogs in Yukata costumes. Hot springs that inns and locals can use, there are many famous onsen areas.
Enjoy a round of 9 onsen
When staying at Shibu onsen, try the 9 hot spring tours. It is thought that if you go all 9 Sotoyu onsen (not under the management of the inn here), you can leave misery, bring good luck, healthy children, can live a long life. Japanese "number 9" and the word "suffering" have the same reading). Visitors will buy a Tenugui cloth with prayer notes to sell shops and inns, then receive the Shibu Onsen shared key and start the experience. The effects of each hot spring are different, so experience lots of onsen. After bathing, do not forget to press the stamp on the bought tenugui towel. The hot springs here are quite hot, so be careful when passing by. It is said that after going through all nine onsen, make a pilgrimage to the high station and stamp it so that your wish will come true.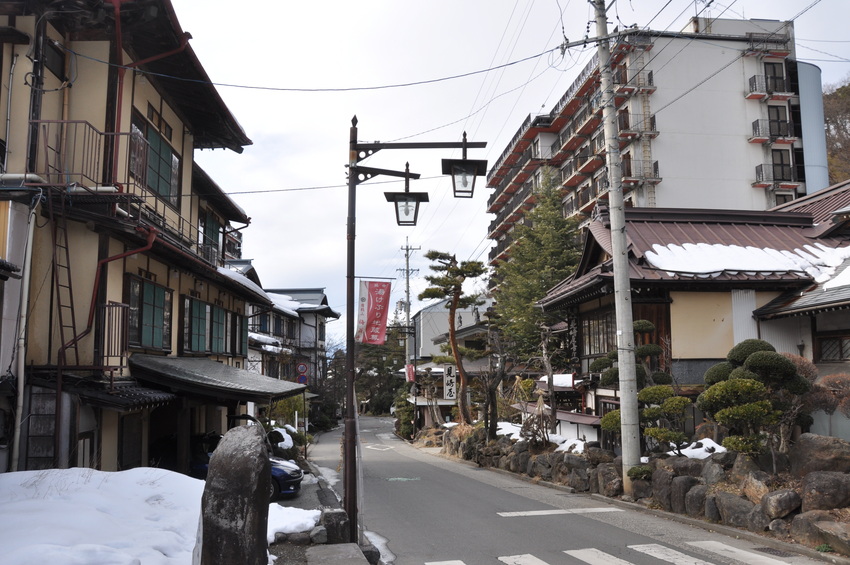 Transport
If traveling by train, from Nagano Station, take Nagano Electric Railway, Yudanaka-yuki line to the end station is Yudanaka, it takes about 50 minutes by train. From Yudanaka Station, take a taxi for about 5 minutes, walk for about 20 minutes to the Onsen area. If staying at motels in the Onsen area, the hostel has a pick-up service from Yudanaka Station. By car, it takes about 15 minutes from Joshinetsu motorway "Shinshunakano IC".