Hamburgers may be America's national food, but they are also hugely popular in Japan! In addition to the standard flavors, there are many burgers that have been created specifically for the Japanese market. Below are seven great Japanese burgers that are only available in Japan.
Shoga-Yaki Burger (Yakki) (McDonald's)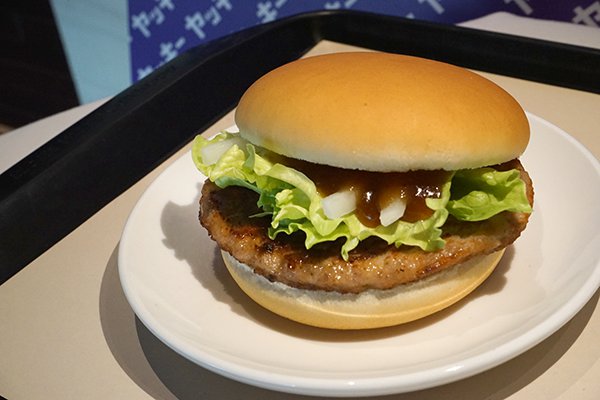 It is the Shoga-Yaki Burger (Yakki), which takes the popular Japanese shogayaki (meats grilled with ginger) and turns it into a burger. The Japanese-style sauce with soy sauce goes fantastically with the teriyaki pork patty. The crispy onion slices and lettuce are great accents to the other, somewhat strong flavors. The shogayaki that is usually eaten with rice goes perfectly with the buns. At just 200 JPY (incl. tax), it's so good that you may want to get seconds!
MOS Rice Burger Yakiniku (MOS Burger)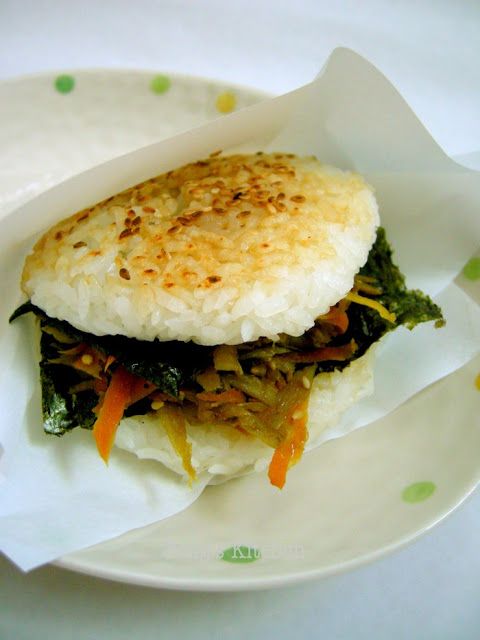 This is a hamburger with rice patties as buns that's offered by the Japanese hamburger chain, MOS Burger. The combination of the beef rib meat marinated in an original Japanese-style soy sauce-based sauce with the crispy lettuce and aromatic rice patties grilled with soy sauce is fantastic! The burgers at this chain are prepared only after receiving an order, so they are always freshly made. Be sure to try the piping hot MOS Rice Burger Yakiniku (390 JPY (incl. tax)).
Chicken Tatsuta Sandwich (First Kitchen)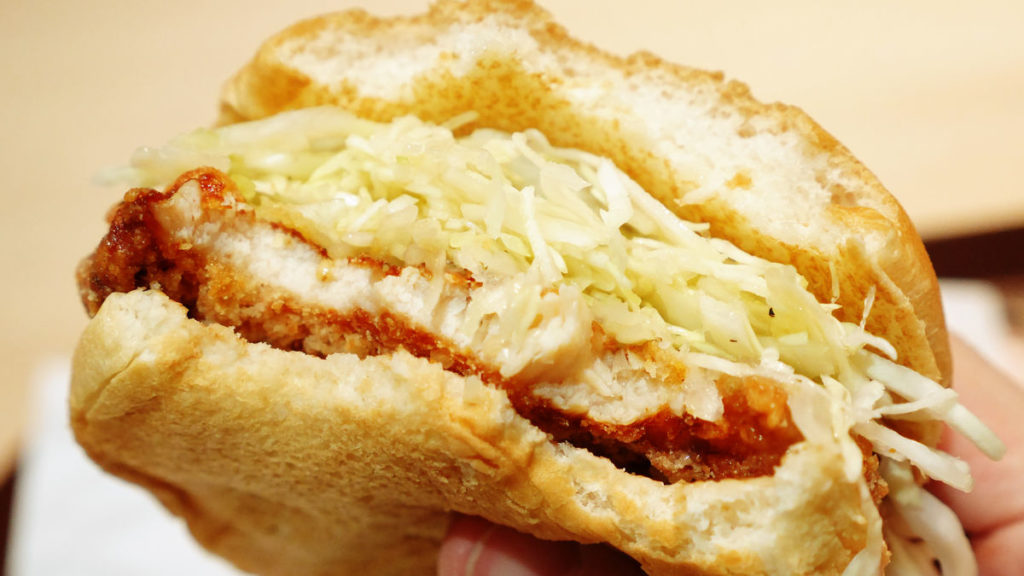 The Chicken Tatsuta Sandwich (340 JPY) is a burger that contains chicken breasts marinated in soy sauce, mirin (Japanese sweetener), and garlic. The chicken breast that has been thoroughly marinated is deep-fried with a batter made of rice flour, making it so crispy that it makes a crunchy sound when you bite into it! There is a generous serving of cabbage between the deep-fried chicken and the buns, as well as mayonnaise that softens the juices that flow out of the chicken, giving it a rounded flavor. This is a burger that has captured the hearts of people of all ages by skillfully mixing elements of the West and East.
Mini Dunk Burger (SLAMs BURGER HOUSE cafe & guest house)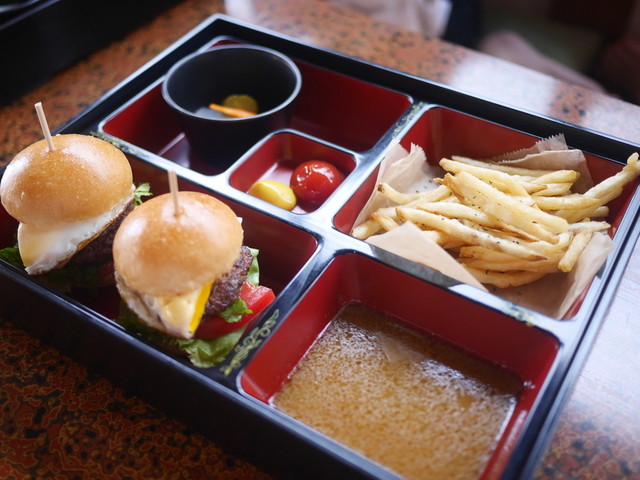 From here on, this article will introduce independent burger shops.
This burger shop serves unique burgers that are dunked in sauce. The Mini Dunk Burger Set (Drink Set: From 1,480 JPY, Alcoholic Beverage Set: From 1,580 JPY) that comes in a Japanese-style container is truly a synthesis of the East and West. Dunk the burger in a Japanese-style sauce (to be selected from wasabi, ginger, and lemon dashi) and enjoy! The sauces go fantastically with the patty, which is 100% made from domestic Japanese Black wagyu beef. The buns that don't become soggy even when dipped in the sauce are also an indication of the thought that has gone into preparing the dish. This burger shop is on the premises of a guest house in a converted 100-year-old Japanese-style residence.
Mini Dunk Burger (SLAMs BURGER HOUSE cafe & guest house)
2-5-8 Koshigoe, Kamakura-shi, Kanagawa
Saikyo-yaki no Saikyo Burger (deli fu cious)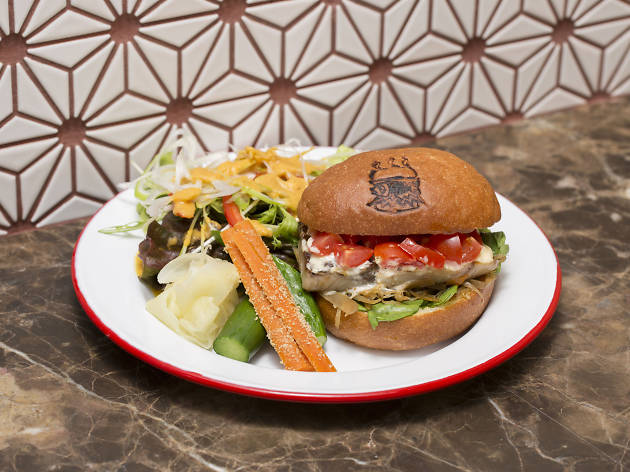 The Saikyo-yaki no Saikyo Burger (1,050 JPY (excl. tax)) (Saikyo-yaki's best burger) is a creative burger that was created by a sushi chef, who drew on their superb knowledge of fish. The acidity of the onions, tomato, and pickles piled on top of the aromatic saikyo-yaki (grilled fish marinated in sweet white miso from Kyoto) combine with the char-grilled buns to create flavors that are out of this world. However, this is expected of a burger from a restaurant that's owned by a sushi chef who worked at a famous sushi restaurant with two Michelin stars! Enjoy the burgers that incorporate the skills of the sushi chef in a stylish restaurant that's designed in the image of a Japanese public bath.
Saikyo-yaki no Saikyo Burger (deli fu cious)
1-9-13 Higashiyama, Meguro-ku, Tokyo
Japan (THE RISCO)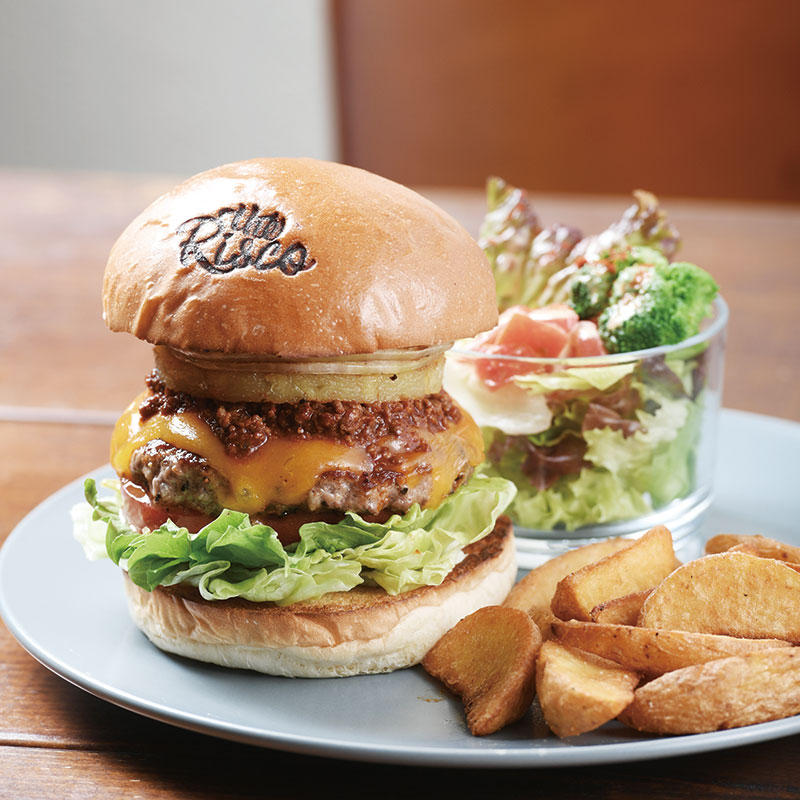 Japan (1,180 JPY) is a teriyaki burger that draws on the texture of lotus root. The strong teriyaki sauce goes well with the juicy original patties. Rather than use 100% beef, the patties are made with a mixture of the fatty part of Hida Beef and sweet and light Hida Pork to enhance the flavors, which also go well with the Japanese sauce. Thickly sliced lotus root and lotus root chips are added to create a burger with a fun, crunchy, and crispy texture.
Japan (THE RISCO)
1-16-6 Heiwa, Naka-ku, Nagoya-shi, Aichi
Sanuki Udon Burger (Tsudanomatsubara Service Area)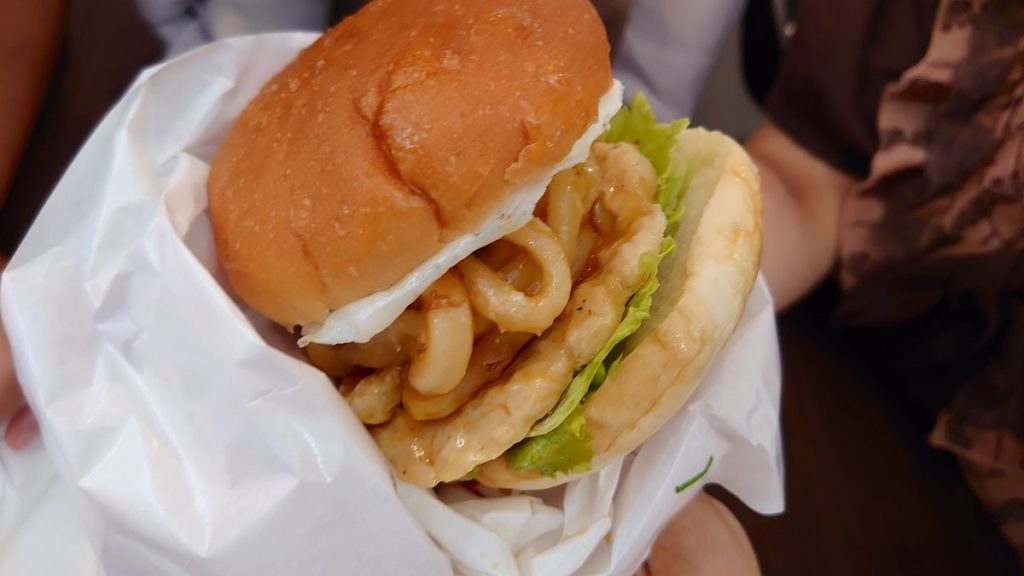 The Sanuki Udon Burger (450 JPY (incl. tax)) is a local burger made with Sanuki udon noodles – a specialty of Kagawa Prefecture. Deep-fried noodles are mixed with a ginger-flavored soy sauce-based sauce, and sandwiched in buns with a soft-boiled egg and chicken patty. The bonito flakes and negi (scallions) condiments make for wonderful flavors. Together with the buns, it feels as if you're eating udon noodles with a fun texture. The burger is available only on weekends and holidays at Tsudanomatsubara Service Area (both directions). They only have a limited quantity available, so be sure to get there early!
Sanuki Udon Burger (Tsudanomatsubara Service Area)
935-5 Tsuruwa, Tsuda-machi, Sanuki-shi, Kagawa