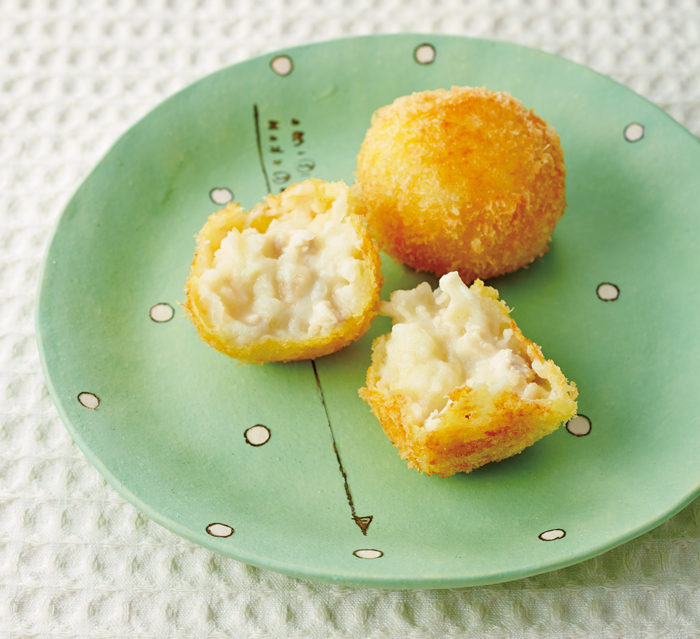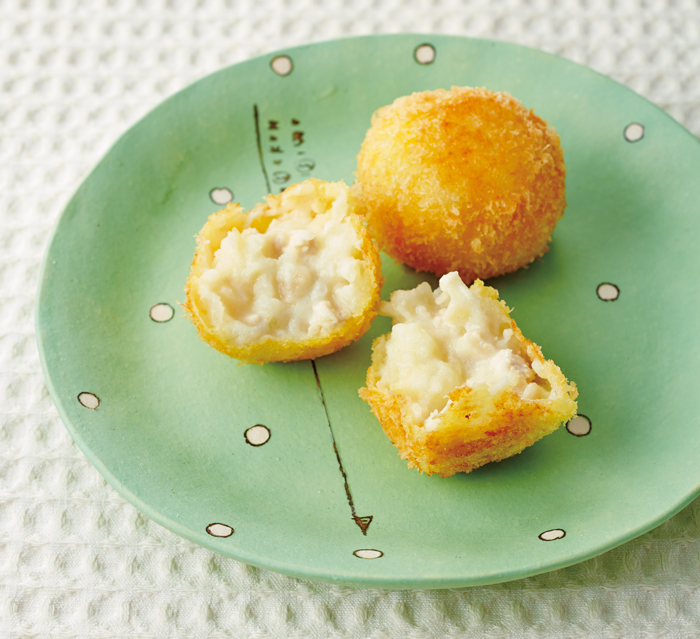 Japanese crispy potato pancake is called Korokke. Korokke cake originated from France and appeared in Japan in the early 1990's. Korokke cake is a harmonious combination of mashed potatoes, onions, meat, vegetables … rolled over flour, eggs, and finally breadcrumbs, then deep fry them until golden brown.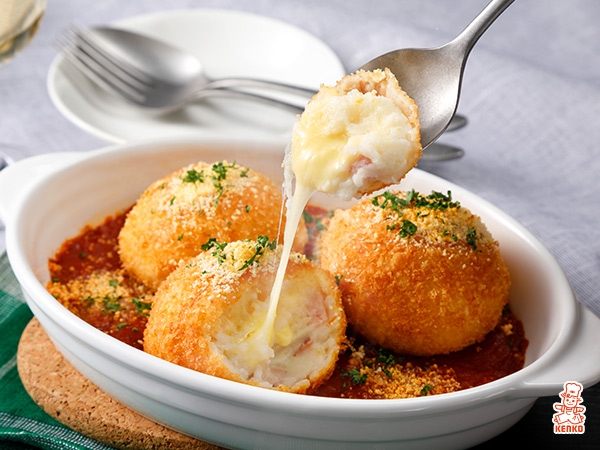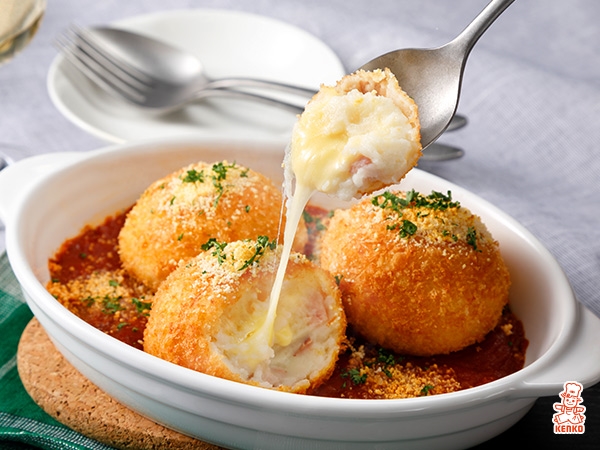 When you bite into a piece of potato chips, the crispness of the dough coating of potatoes and the delicious taste of the filling will make you unable to refuse. You can dip the chili sauce with Maiyonaise to increase the fat, it will be very delicious!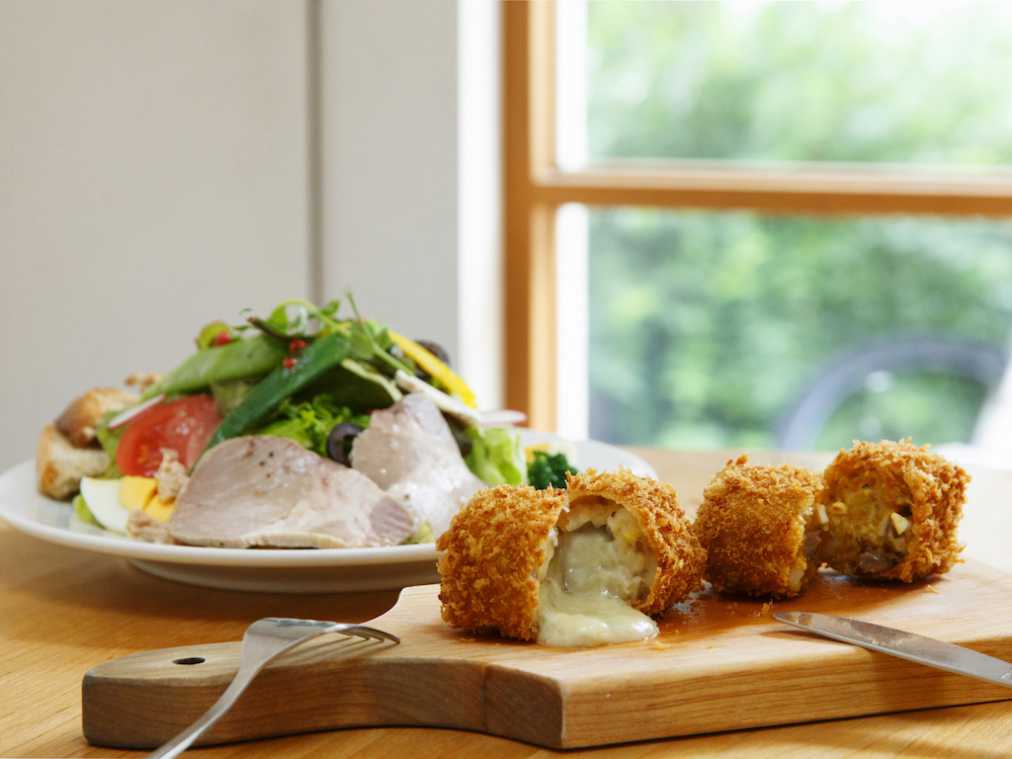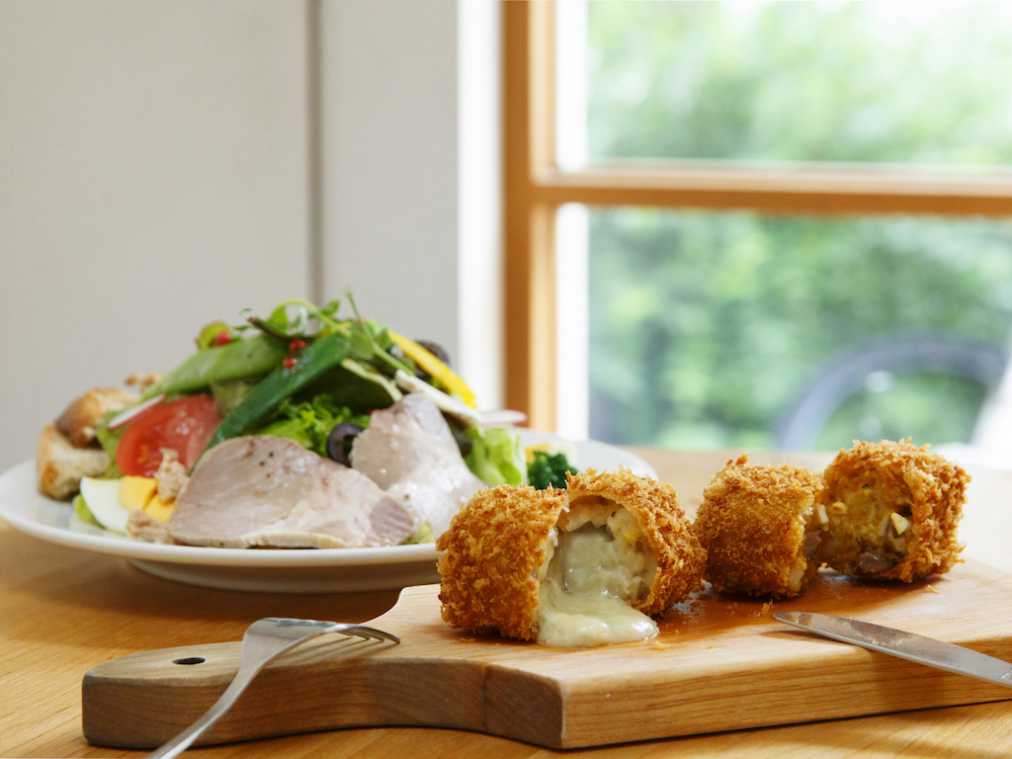 Korokke fries are often included in family meals in Japan. Because the ingredients are cooked, frying won't take any time, as the potato won't be soaked in oil, so it won't feel sick. You can replace the inside of Korokke with pork, beef, chicken or even vegetarian and enjoy it as a vegetarian dish.
HERE! HOW TO MAKE IT? <3
Preparation materials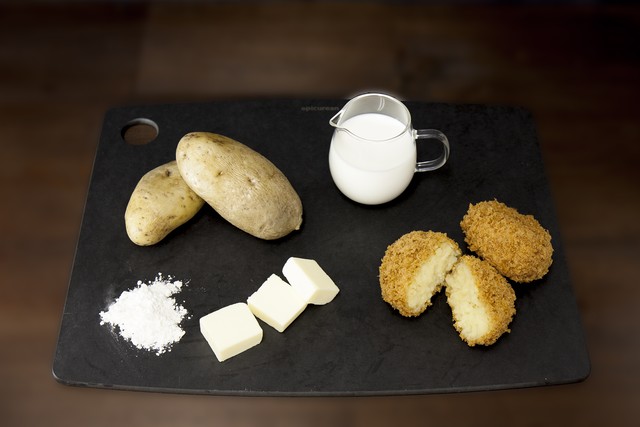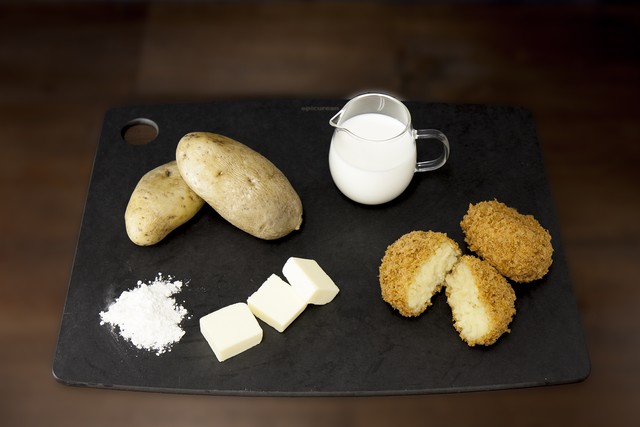 5 large potatoes
2 onions or onions are fine (if you use onions you add about 4, 5 onions accordingly)
200gram minced meat (pork or beef are fine)
2 chicken eggs
Deep fried dough
Flour
Cooking oil, spices, pepper

Steps to make Japanese fries poteto cake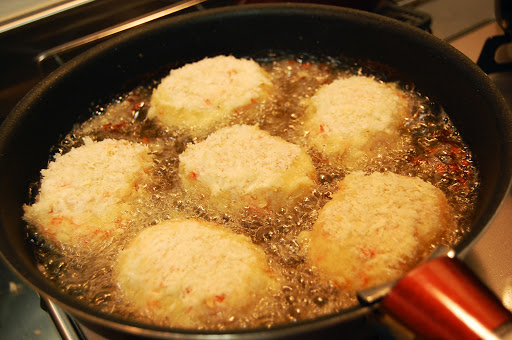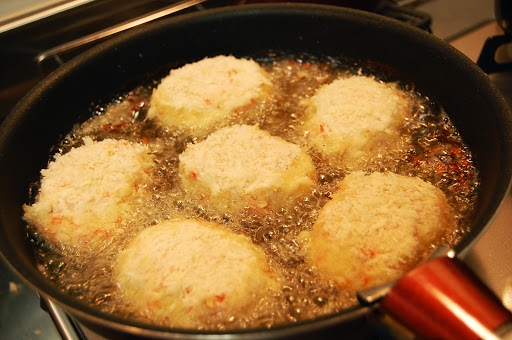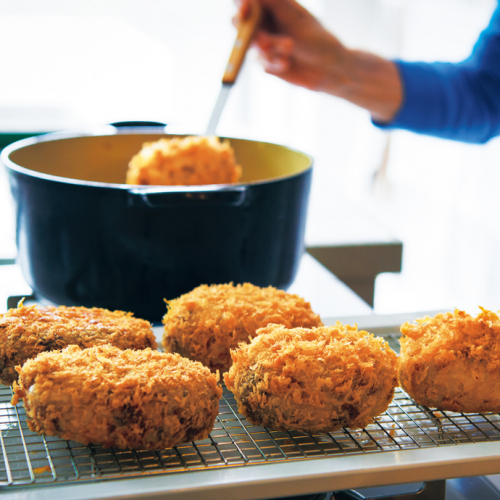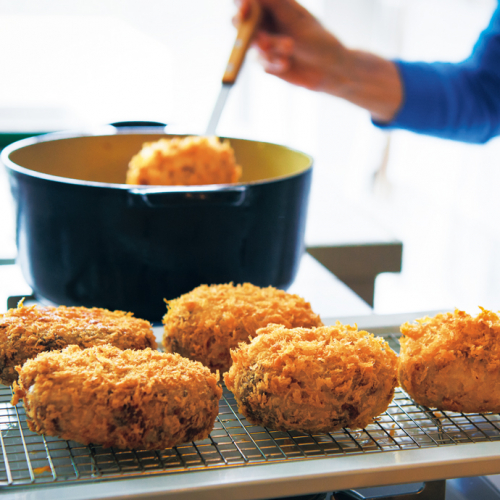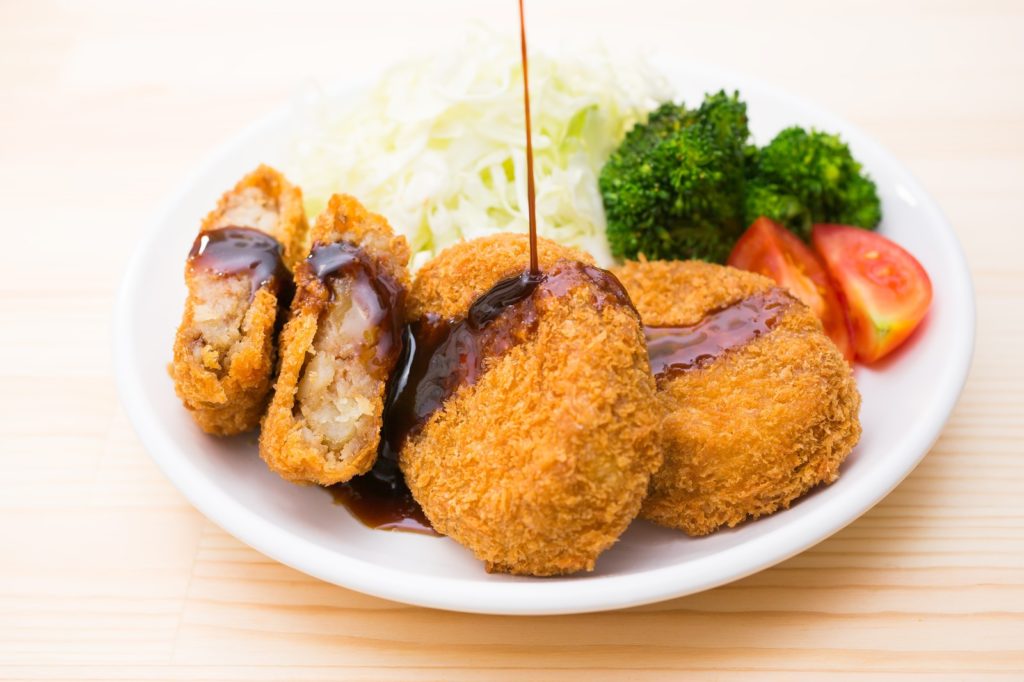 1/ Potatoes washed, peeled, cut into small pieces to boil quickly. After the potatoes are cooked, drain the basket and drain.
2/ Mash the potatoes with a spoon or fork or use a meat mincer.
3/ Rinse onions, peel, shred into sautéed pan for fragrant then sautéed minced meat together. Add some pepper and spices, taste to taste.
4/ Mix the freshly stir-fried mixture with the finely mashed potatoes. Mix the ingredients well. In this step, if you want to be fatter and fragrant, you can add some fresh milk without sugar or whole milk.
5/ Divide the mixture into equal parts, can be rounded or pressed as you like.
6/ Break chicken eggs into a bowl, beat. Pour the flour and fried bread into 2 separate parts.
7/ Then we roll the potatoes through flour, then roll over the eggs. Roll the pieces of potatoes into the batter so that they stick evenly.
8/ After all the pieces of flour have been coated, put them in the fridge compartment of the fridge to make them easier to fry.
9/ Finally, put in a pan of boiling oil and fry 2 sides. When frying remember to turn down the heat and stir well, so that you don't burn.
See more ways here: https://www.sirogohan.com/recipe/korokke/