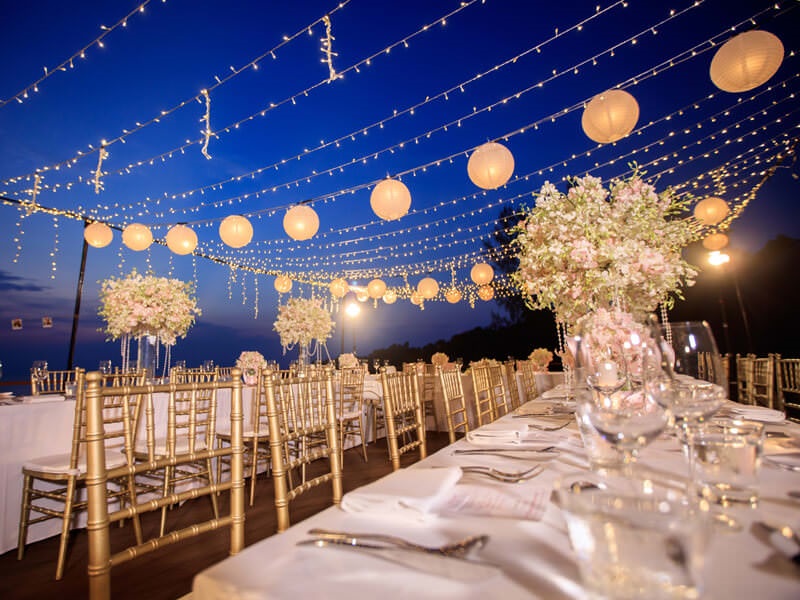 In order for the party to go smoothly, bring comfort and fun to everyone, there must be a thoughtful preparation plan as follows:
The tent for prevention of rain
Waterproof sound system
sturdy tables and chairs to resist strong winds
tarpaulin is stronger when in the hall and water resistant.
the electrical system is connected smartly to ensure it is compact, beautiful and safe.
Serving outdoor style food is also different from indoor. The food is full of shielding and protection from dust and wind.
Consider the number of guests
Should not organize an outdoor wedding party with a large number of guests. Because the guests are too crowded, it will be difficult to find a space with suitable capacity, difficult to control and serve good customers.
Consider financial issues
You should not organize an outdoor wedding party if you are not sure about the budget you have, because the cost of organizing an outdoor wedding party is not low, the cost you will expect for each guest can double, or triple compared to organizing in a restaurant
Have a backup plan to make sure your party is not affected by many external factors.