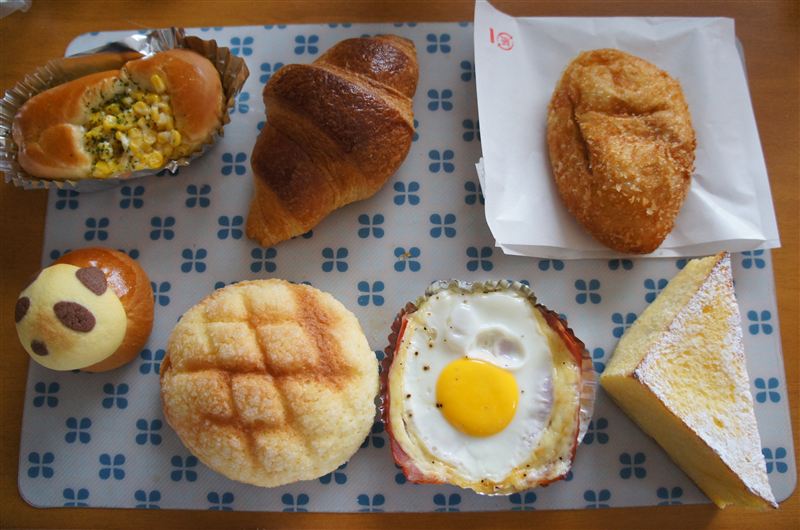 ****
Melon Pan (メ ロ ン パ ン)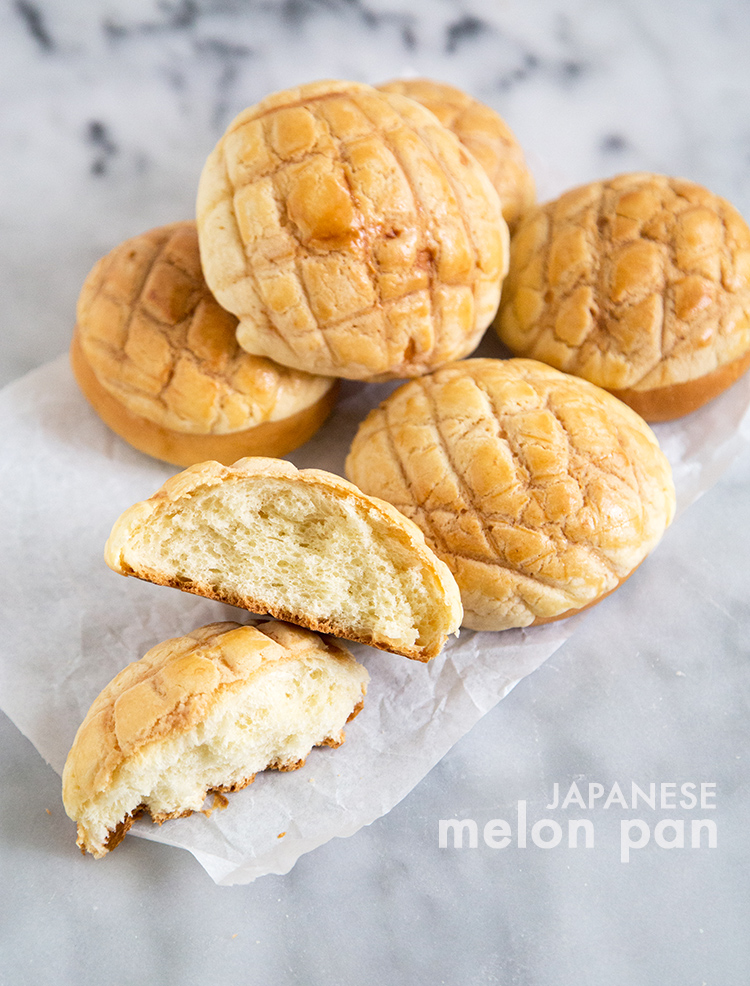 Melon pan is a type of sweet bread that is quite popular with Japanese people, especially students. It is easy to see characters buying school bread for lunch. Therefore, melon pan has a very close relationship with school life.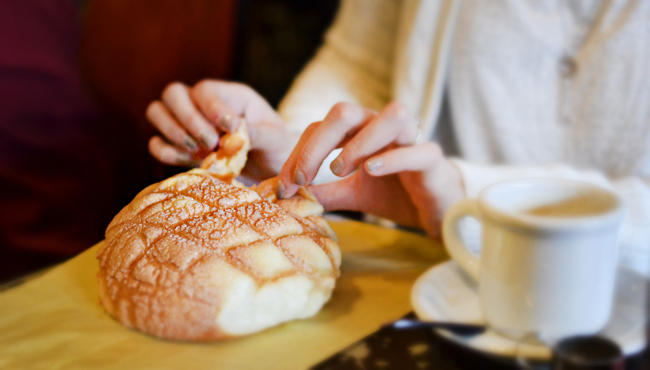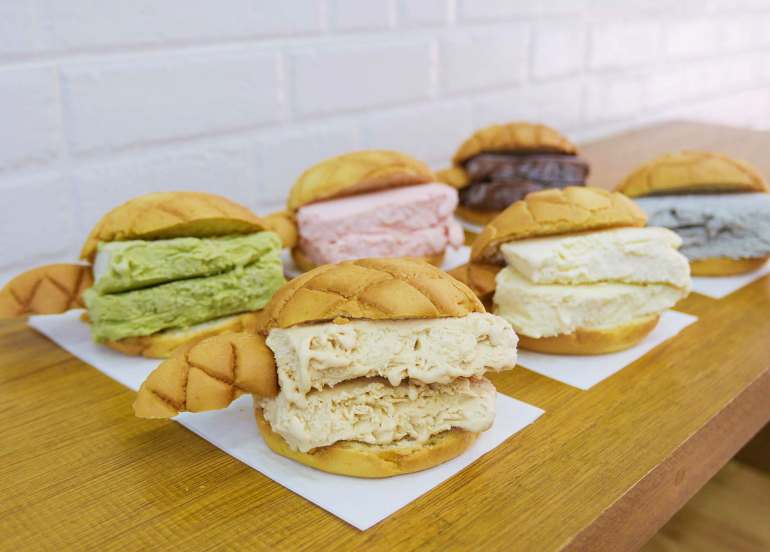 However, even though its name is melon, it doesn't taste like melon or watermelon as many people think. The name of the cake actually comes from the round shape and has diagonal stripes similar to the Japanese melon fruit. However, at present, many manufacturers have also added melon flavor, watermelon for pie. Melon bread crust is quite crust, inside is usually filled with, some places create fresh cream filling.
Anpan (あ ん パ ン)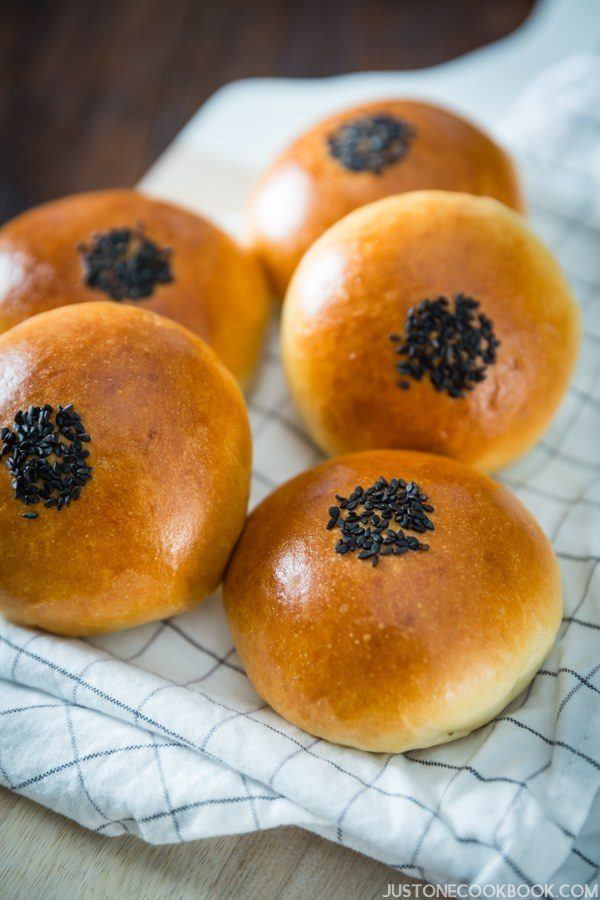 Anpan is almost the official name for red bean bread. However, "an" does not mean red beans but "kernels", so there is a very disturbing version of white bean anpan, almonds, green beans, etc.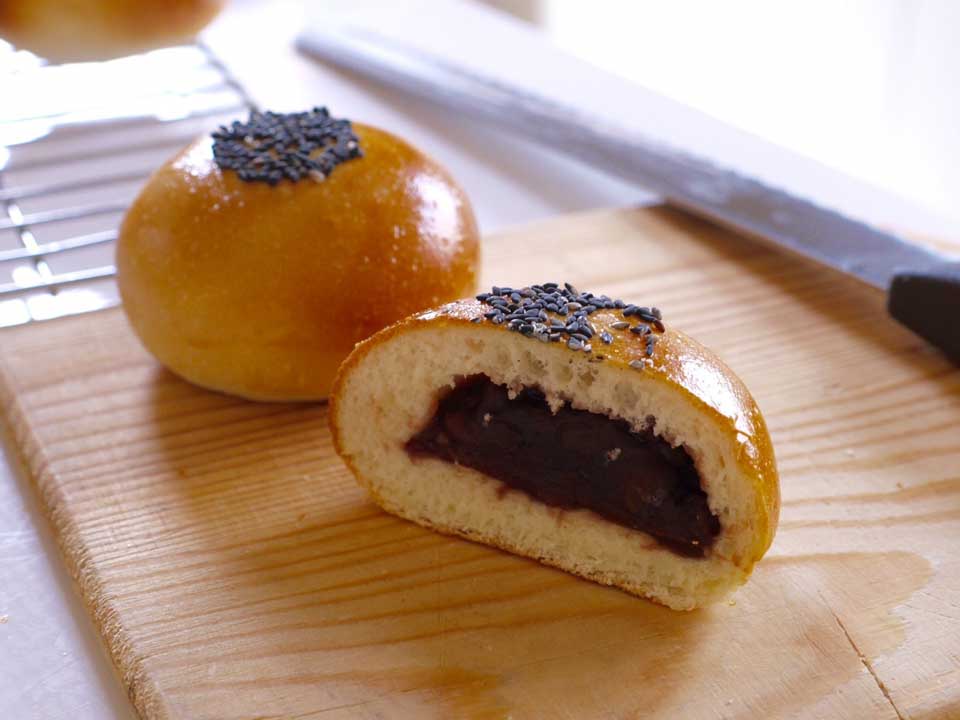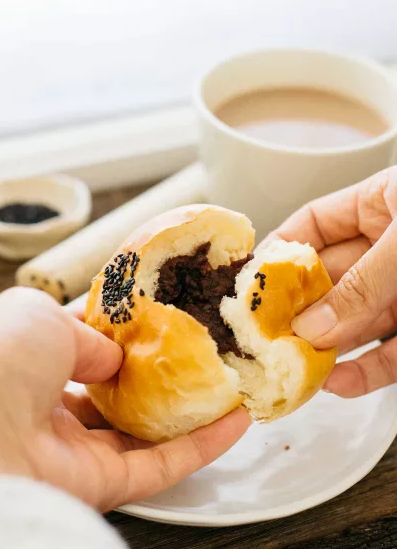 In many ways, anpan is associated with samurai and Japanese history, specifically around the 1875 Meji period. Anpan was invented by the Samurai who lost their jobs due to the country's modernization. The samurai who had not been hired for a long time had to change jobs, and the baker was one of them. Anpan was considered a combination of Western and Japanese culture during this period, becoming one of the most famous bread dishes.
Yakisoba pan (焼 き そ ば パ ン)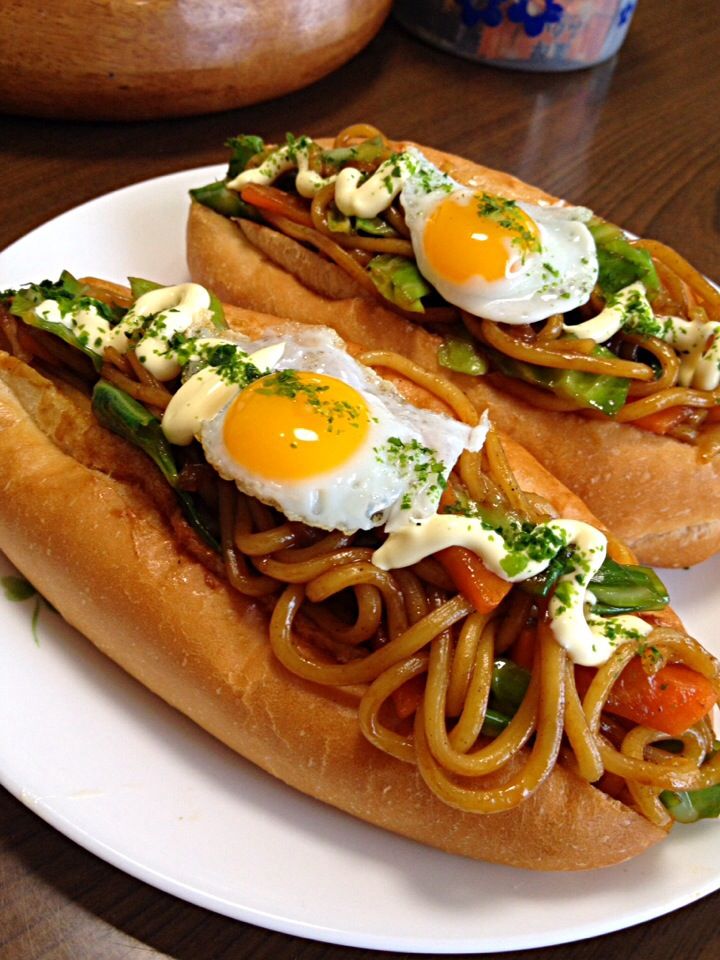 Yakisoba pan is a somewhat strange dish, in which yakisoba is traditional fried noodles, stuffed into the familiar soft bread. The birth of this bread is as "weird" as it is.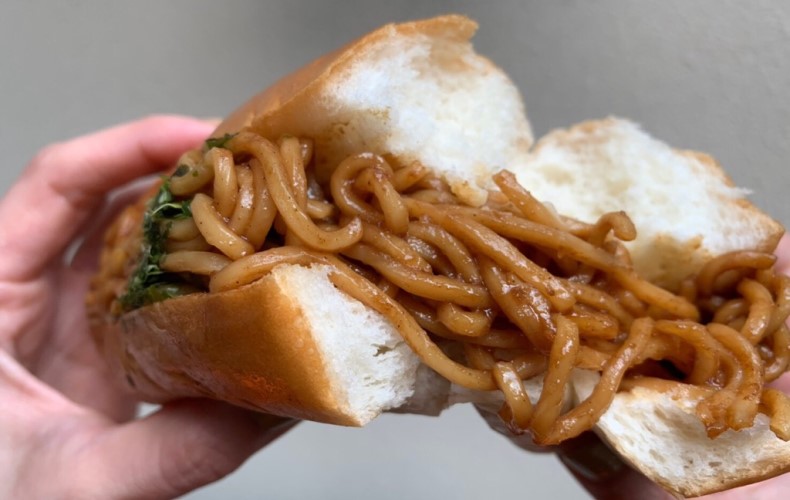 It is known that around 1950 in Tokyo there was a restaurant specializing in hotdogs and yakisoba noodles as two separate dishes. However, there was a guest, because he could not decide whether to eat noodles or hot dogs, he asked the owner to put noodles in the hotdog.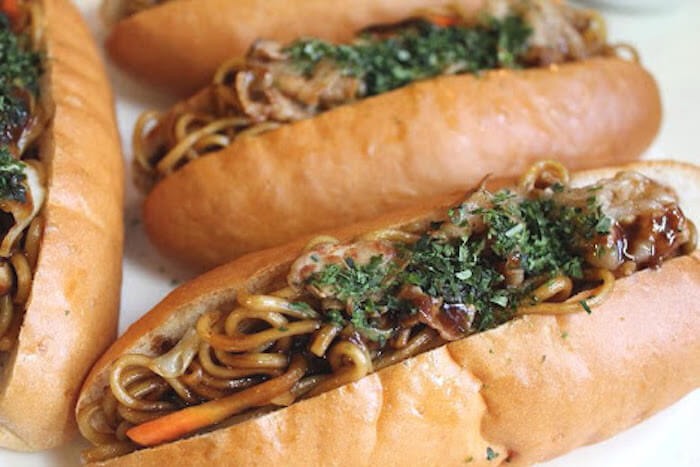 Because of its unique taste, exotic taste, this cake has become one of the classic Japanese breads, loved by the people. This bread, along with Melon Pan is also a famous cake for students.
Curry Pan (カ レ ー パ ン)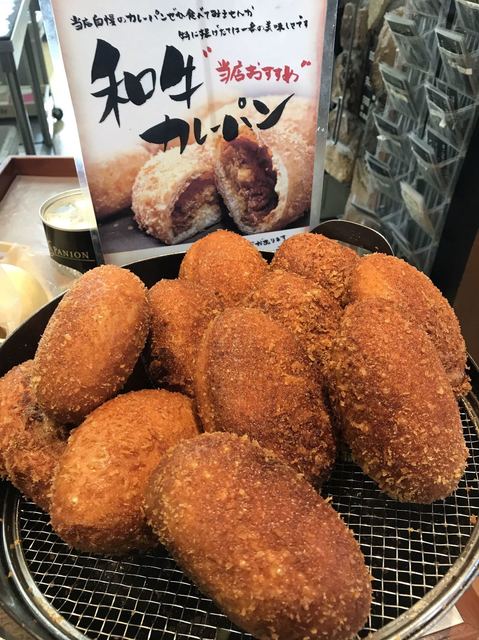 Curry pan (pronounced ka-re-pan), a famous Japanese curry bread, is almost always available 24/7 on bakery shelves. Curry pan has bread crust that is fried on the outside and filled with curry inside.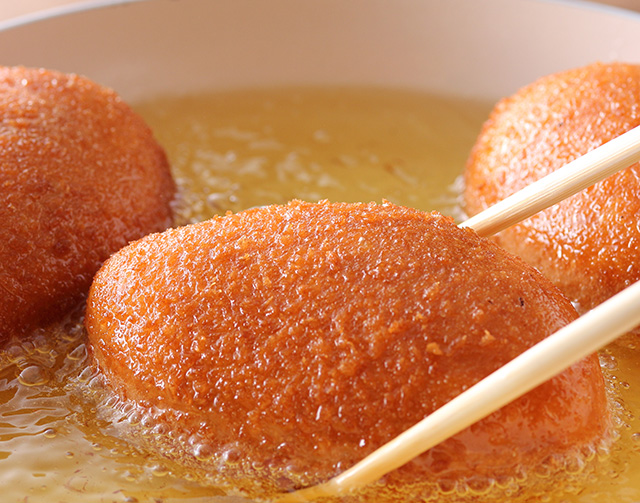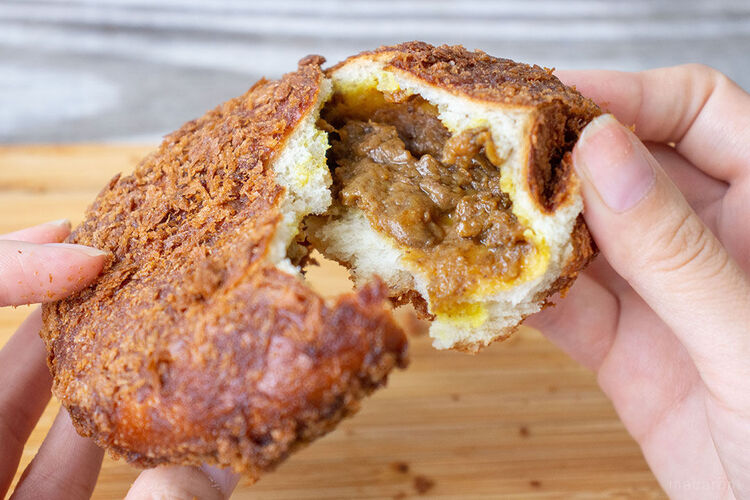 The curry in the cake is much thicker than normal curry.
Curry bread is also a type of bread associated with the modernization of Japan around 1950, when curry was introduced from Western merchants.
It can be seen that, although originating from the West, but with the creativity of the Japanese, these breads have become a "special" specialty of Japan. To the extent that Westerners have traveled far and wide to taste breads that should be familiar to them.