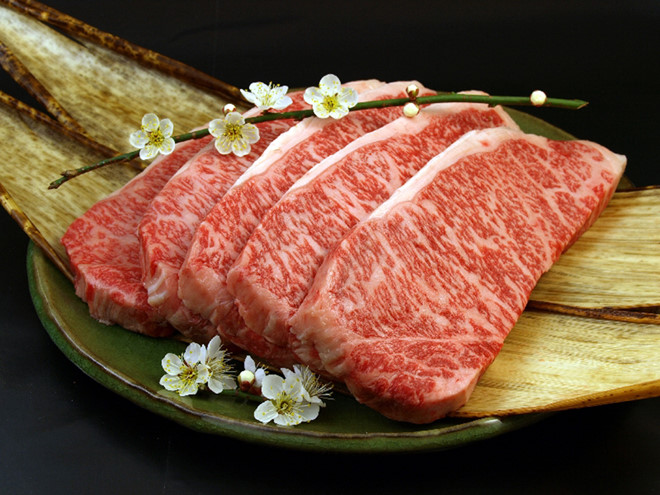 Referring to Japanese cuisine, people will surely remember the extremely delicious and expensive beef dishes. And indeed with the Japanese they know how to take advantage of their quality products to impress visitors around the world. Japanese beef is called Wagyu ("wa" is "Japanese" and "gyu" is "beef"). Join us to learn more immediately.
1 – Kobe Beef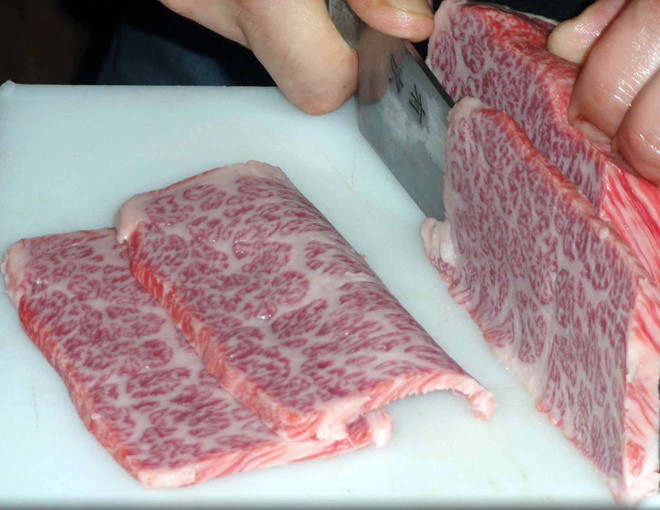 Beef is famous all over the world with its characteristic marbling and greasy texture. Kobe beef is raised in Hyogo Prefecture and processed and processed here. Kobe beef is good because the fat percentage is very reasonable, and its nutrient content is good for health. A Kobe cow is usually an unbred or bull that has not yet reproduced to ensure delicious meat on each fiber. Each Kobe Beef is estimated to be 470kg and each kg of meat costs between 500 USD and 3,000 USD. Although the price of Kobe beef is not much, this is also the reason why Kobe beef is more expensive.
2 – Hida Beef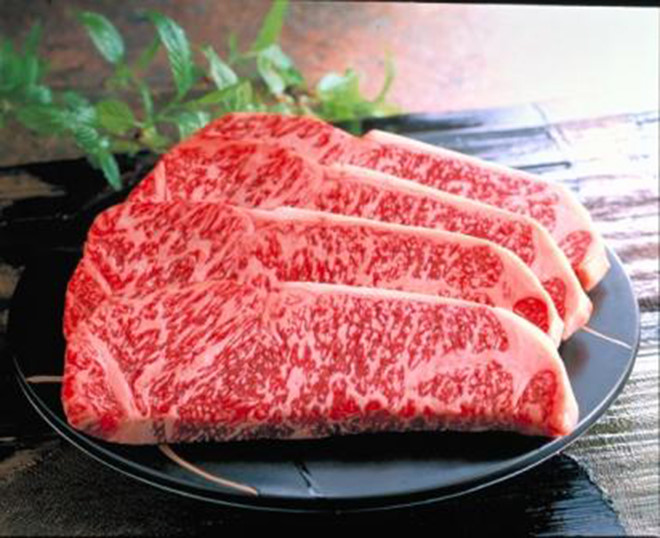 A black-haired cow breed raised in Gifu Prefecture Japan for 14 months. Each Hida cow is fed with high quality cereals, drinking pure water and listening to classical music. Therefore, the quality of their meat is always excellent with beautiful marbling, soft and extremely rich flavor.
Impressive Hida Beef in meats helps keep meat delicious, sweet and tender when cooked. The price of one kg of Hida is 18,000 yen, equivalent to nearly US $ 150 and a Hida cattle can be sold for 10 million yen.
3 – Miyazaki beef
Not inferior to the 2 breeds of cattle from Miyazaki are the 100% pure Japanese black cattle in Miyazaki area. The regime is extremely special for 900 days and they only eat wheat + corn. Drink beer regularly and relax continuously from that to give the best quality meat. Miyazaki cows are 8 times longer than regular cows and their food is formulated with special recipes. When Miyazaki beef is red, it resembles a cherry, and when eaten, the meat is soft and rich in flavor, Miyazaki's fat looks like a typical snowflake.
4 – Omi Beef
This cow is not popular, but it is also in the top of the beef from Shiga Prefecture, Japan. This cow is often eaten by the shogun and feudal lords. On the market, Omi cows are quite difficult to buy and the price is about 450 USD / kg.
5 – Matsusaka beef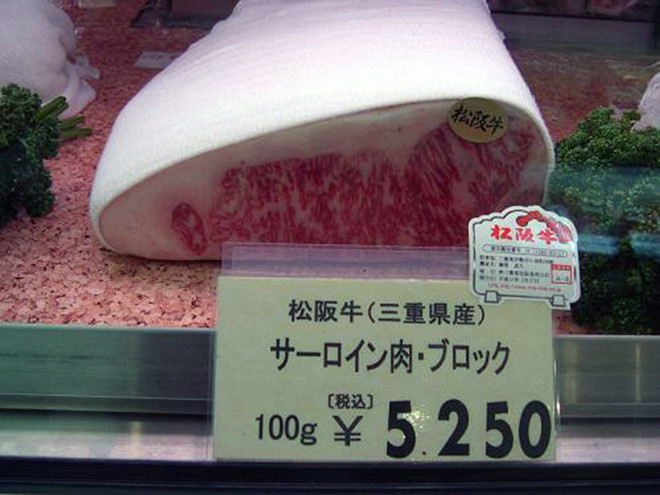 The best cow breed in Japan and raised in the Matsusaka countryside in Mie Prefecture. Unborn cows will be selected for meat Beef meat is very soft and famous for its extremely high nutritional content. The fat layer is typical with marbled, greasy and melted taste right on the tip of the tongue. Each year only a certain amount of meat so matsusaka beef is quite rare, about $ 500 USD / kg. The price for a standard cow can reach $ 10,000, the most expensive one was about $ 392,000 in 1989.
The 5 expensive varieties of Japanese sliced ​​beef are really delicious and unique to the Japanese people. If you have the opportunity and conditions, try eating once to know what the difference is completely offline. Do not forget to visit the website for more useful information about this country of cherry blossoms.
If you have the opportunity to go to Japan for labor export, then definitely try one of these famous beef