Autumn is the best season to travel to Hokkaido. The leaves of this place begin to change color, creating a very poetic multi-color landscape, here you will admire the extremely romantic scenery with the whole region. immersed in the color of yellow leaves. In Hokkaido, the red leaves are from early September to early November and usually last for about 50 days.
****Where to go?
Jozankei Onsen hot spring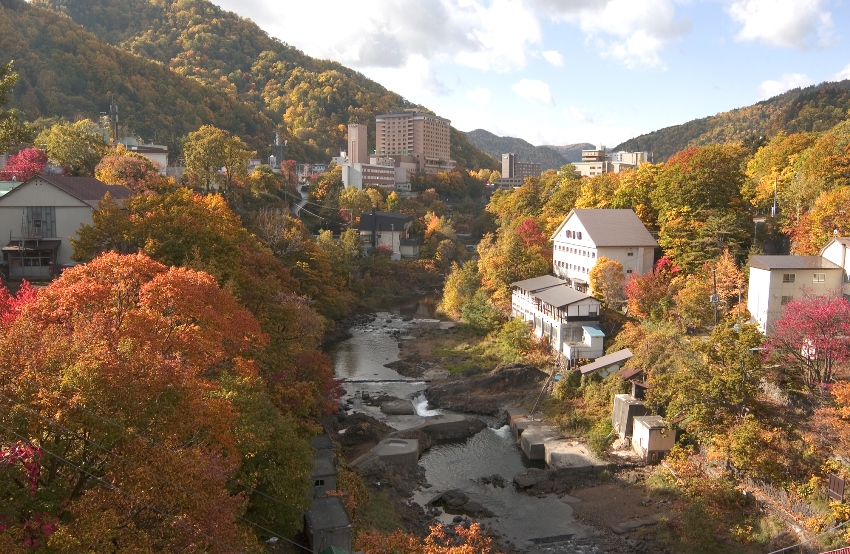 Jozankei Onsen is located in Shikotsutooya National Park, in the southern part of Sapporo City. This is a hot water area located inside the valley surrounded by green trees, coming here, visitors not only enjoy the comfortable feeling when soaking in the hot lake, but also experience a lot of interesting activities taste like golf, horse riding. This is a great spot to see the red leaves in the fall.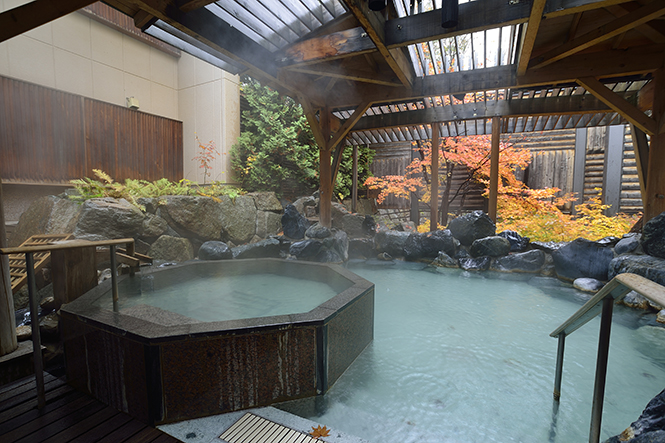 This Onsen area is characterized by colorless, clear hot mineral water, accompanied by a slight saltiness of the chemical sodium salt. Soaking in hot water with salts on the skin warms the body, preventing sweating from within. Jozankei Onsen has a long history, starting in 1866 by a monk named Mizu Jozan. He then overcame many difficulties and hardships to create the foundation for this hot spring, so his name was taken to name the Joankei area.
Picking seasonal fruits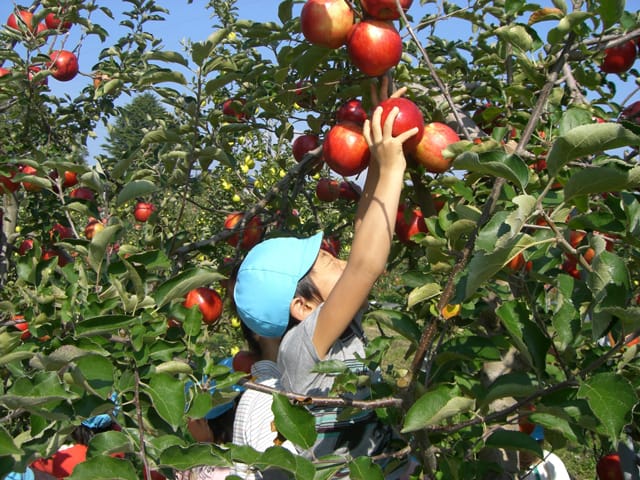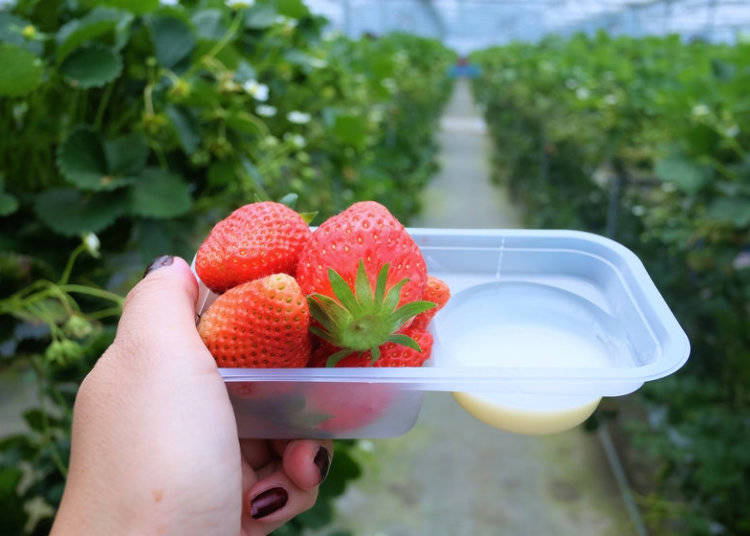 Do you like to enjoy fruit picking in Hokkaido? You have already known that there are so many interesting activities to do in Japan and one of them is fruit picking in a farm. Amazingly, fruits in the country are a bit luxurious. So, you will see that this makes fruit picking activities very popular as visitors do not only enjoy picking fruits but also taking them home or even eating them on the spot. The most popular place for fruit picking is Hokkaido as it is plentiful in nature and fertile soil.
Otaru Canal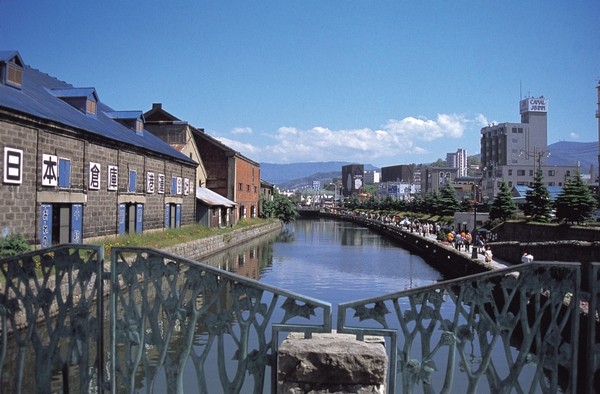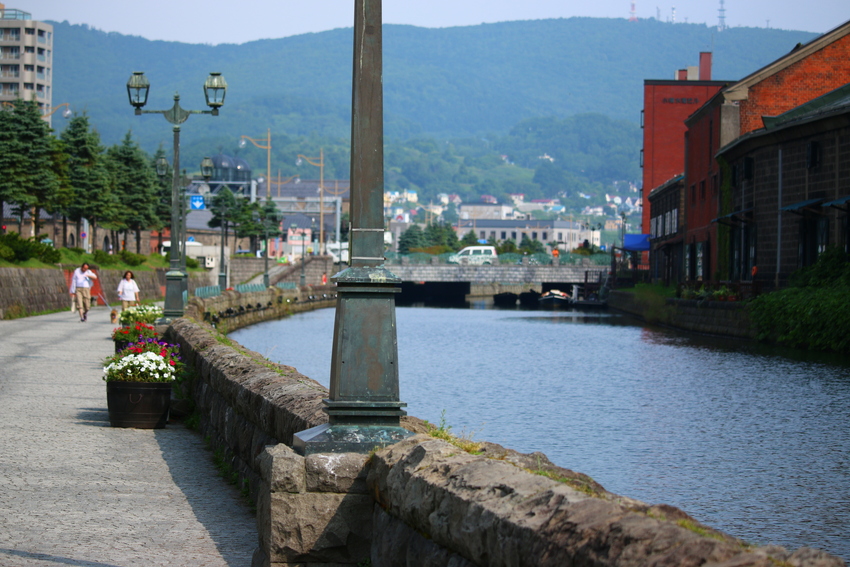 This is the best sights not to be missed at any time of the year. Otaru Canal is an 1140m-long canal located in Hokkaido. It was an excavated canal built from offshore land, completed in 1923. At that time, it was used as a traffic channel, and began to decline gradually after the war. It has changed to its present shape by filling half of the channel width, creating walkways and surrounding gas lights. The fishing shores of the Otaru Canal still have red brick warehouses retained in their contemporary form; and now being reused to make Restaurants.
Hokkaido Botanical Garden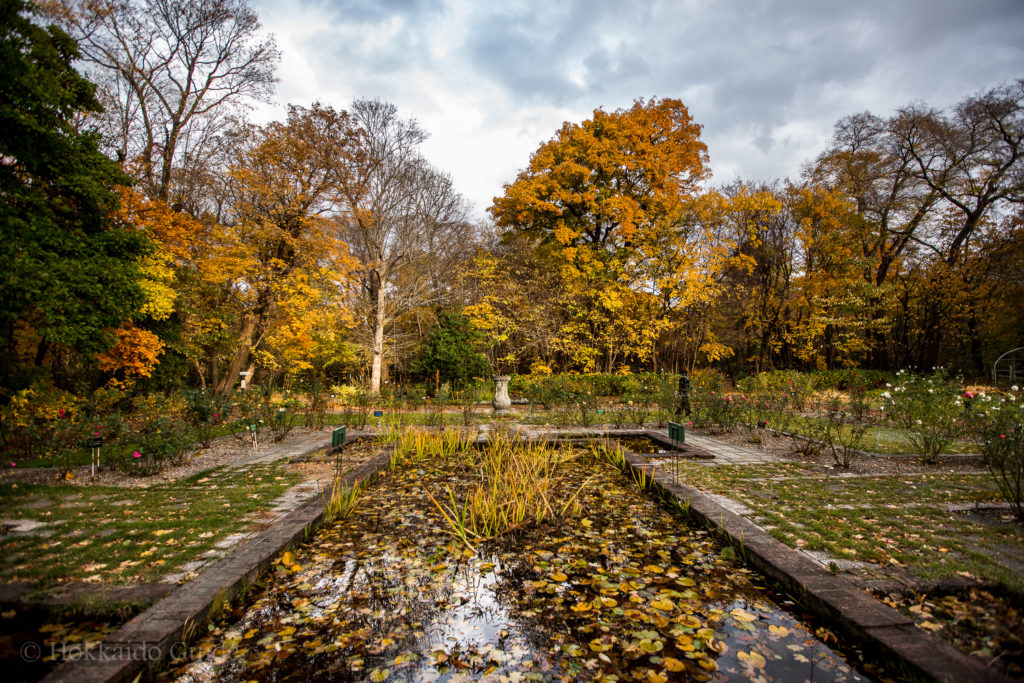 This is a botanical garden managed by Hokkaido National University, located behind Hokkaido's old government office building – a popular attraction with an old red brick building, and a 10-minute walk from Sapporo Station. . Opened in the late 19th century and became the second oldest botanical garden in Japan.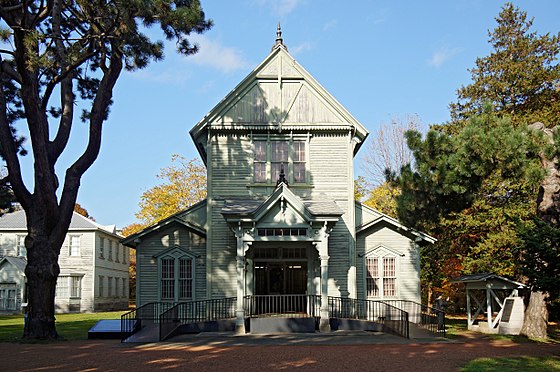 The 13-hectare campus grows about 4,000 types of plants and is divided into 10 areas with different topics. Such as the area of ​​the deciduous deciduous tree – designated as a symbol of Sapporo city, the rose area, and the alpine vegetation region.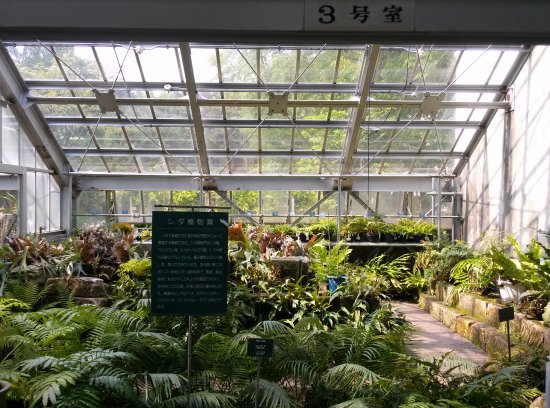 The botanical garden is an interesting destination for those who want to temporarily away from the hustle and bustle of the city and there is nothing more wonderful than to relax and rest on the green grass on beautiful days. If coming from central Sapporo, you only need 1 hour and 30 minutes, including the travel time is enough to be able to delight in playing here.

Hokkaido red brick building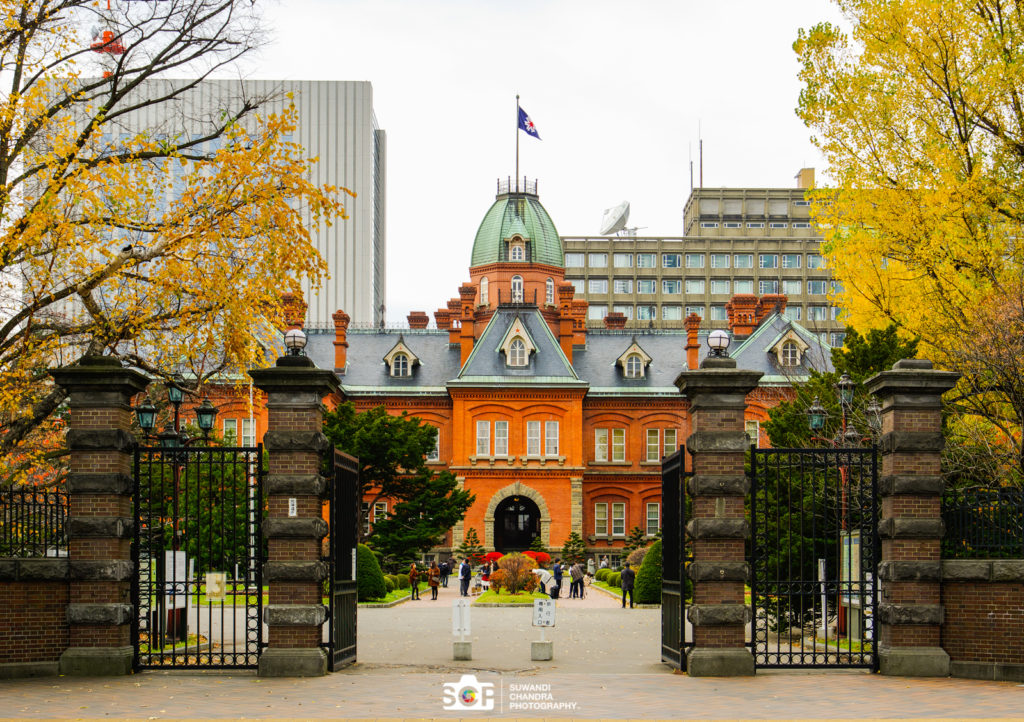 The red brick building of the Hokkaido government is one of the most distinctive Japanese architecture still preserved to this day. This work is not only a symbol of Hokkaido, but also an important national cultural asset.
The red brick building of the Hokkaido government, also known as the red brick office, was started in 1988. The design concept was based on American style, but it was special all the materials used to Construction works are all produced in Hokkaido. Thanks to that, the building has both the appearance of American architectural style and the beauty of Japanese architectural style. The idea of ​​building a red brick building has made this architecture unique to this day.
In front of the building is a row of Gingko trees and flower beds of different colors. It is this design that has increased the ancient beauty and tranquility of the architectural block. At night, the building is lit up by a lot of lights. Visitors have the opportunity to enjoy another beauty of this architecture.
*****What to eat?
Kaisendon rice bowl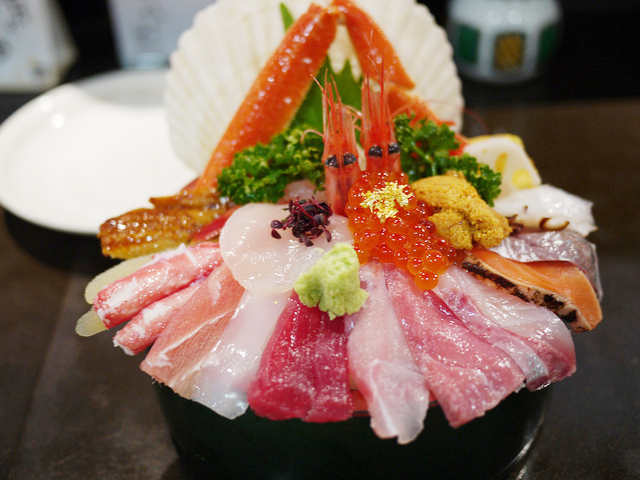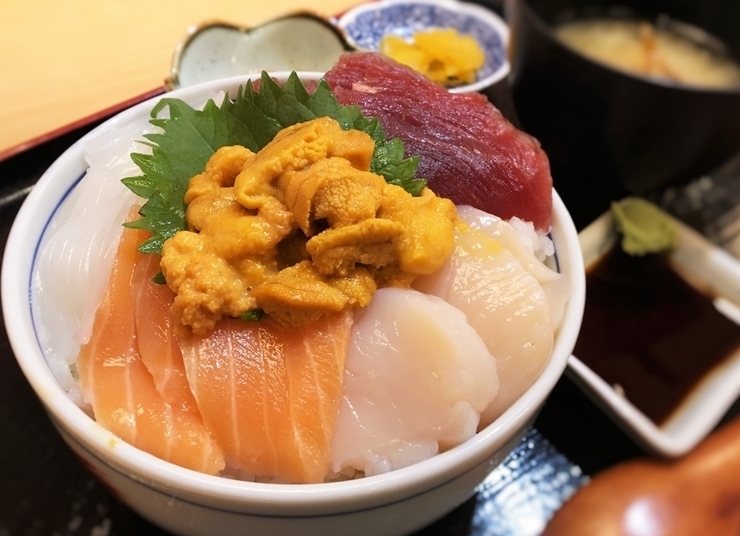 Going to Hokkaido without enjoying seafood is a pity. A bowl of rice filled with seafood is enough to give you energy after a long day of sightseeing.
Sapporo beer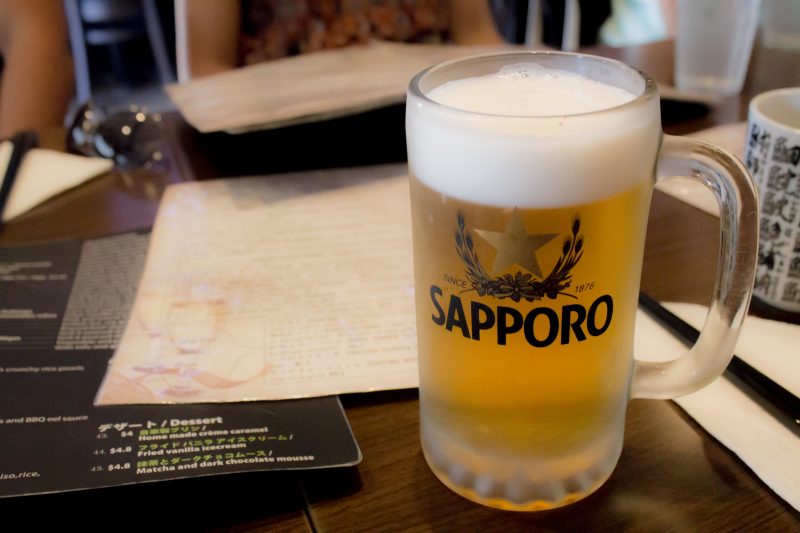 Sapporo beer is so famous in Vietnam, so maybe there is no need to introduce much, other than information that Sapporo is the capital of Hokkaido. If a cold autumn day, sitting with friends making beer, right in Sapporo style, there's nothing better.