From vegan junkfood to vegetarian versions of traditional Japanese sets, Tokyo has a growing scene of animal-free restaurants.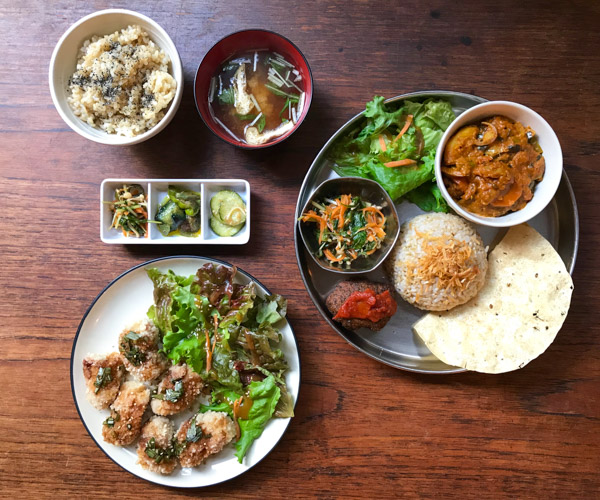 If you know anything about Japan, you'll know that it isn't really a country that's well suited to vegetarian and vegan diets. While they have amazing vegetables and a strong focus on seasonal food, the propensity for sliding in a little ham or adding in some fish stock is killer for those looking to, well, not kill anything.
For some more guidance on dashi (that ubiquitous fish stock) and how to avoid eating meat/fish/dairy in Japan, check out our 5-step guide to being vegan and veggie. It has everything from kanji to apps to some cultural background on why things work a little differently than you might be used to. Otherwise, dive into our recommendations for the top restaurants in Tokyo that cater to vegans and vegetarians, either exclusively or with good options.
Ain Soph.Ripple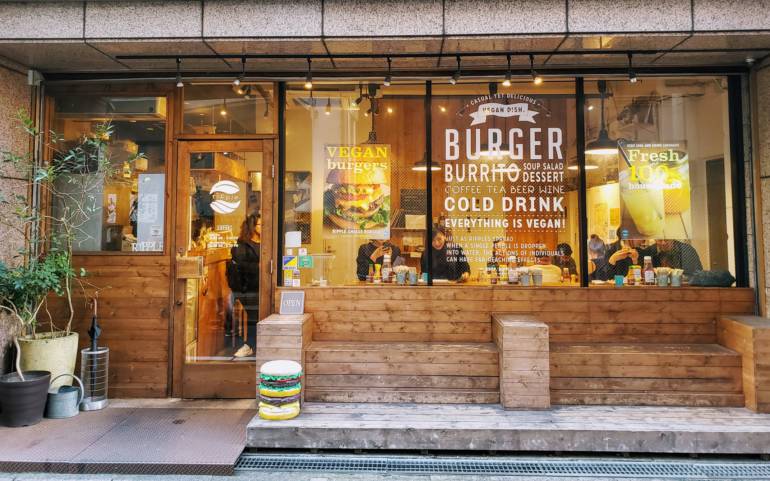 A fast-food inspired branch of the Ain.Soph group, Ripple is a comfort-food haven with all your cravings. They offer a variety of burgers including falafel, crispy soy chicken and a delicious cheese burger option. You've also got burrito and salad bowls to choose from if you want to be a tad healthier.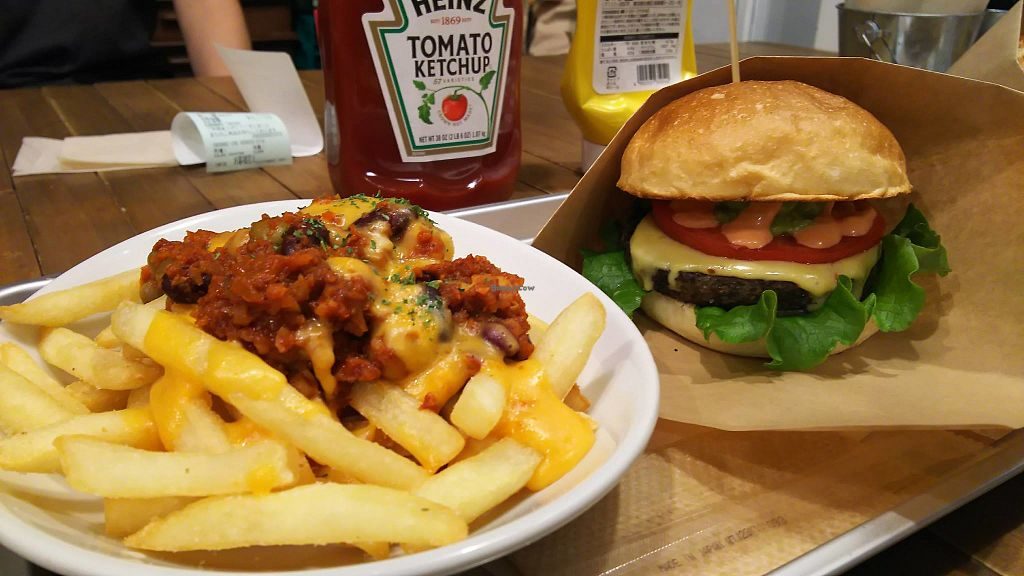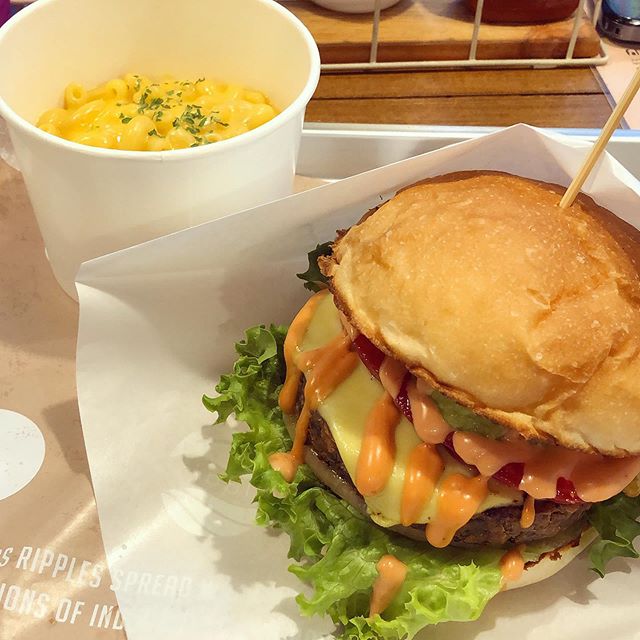 Sides include mac n' cheese and fries. The dessert menu features French toast, waffles and ice cream. The shop is small but has a friendly atmosphere, and the burgers are genuinely delicious—you'll be going back for more, trust us.
Ain Soph Ripple
Address: Nissho Building 1F , 2-46-8 Kabuki-cho, Shinjuku-kuo Tokyo, Japan 160-0021
Phone: 03-6380-3205
Hours: Fri 11:00-22:00 (LO 21:30) | Sat-Sun & Holidays – 11:00-21:00 (LO 20:30)
T's Tantan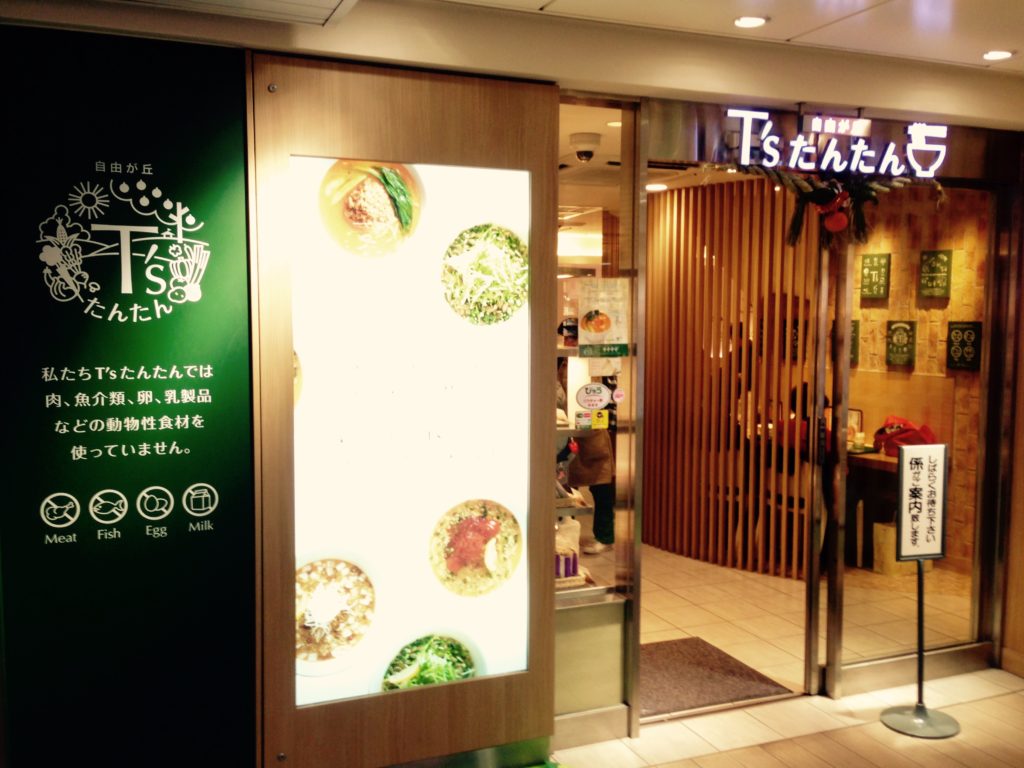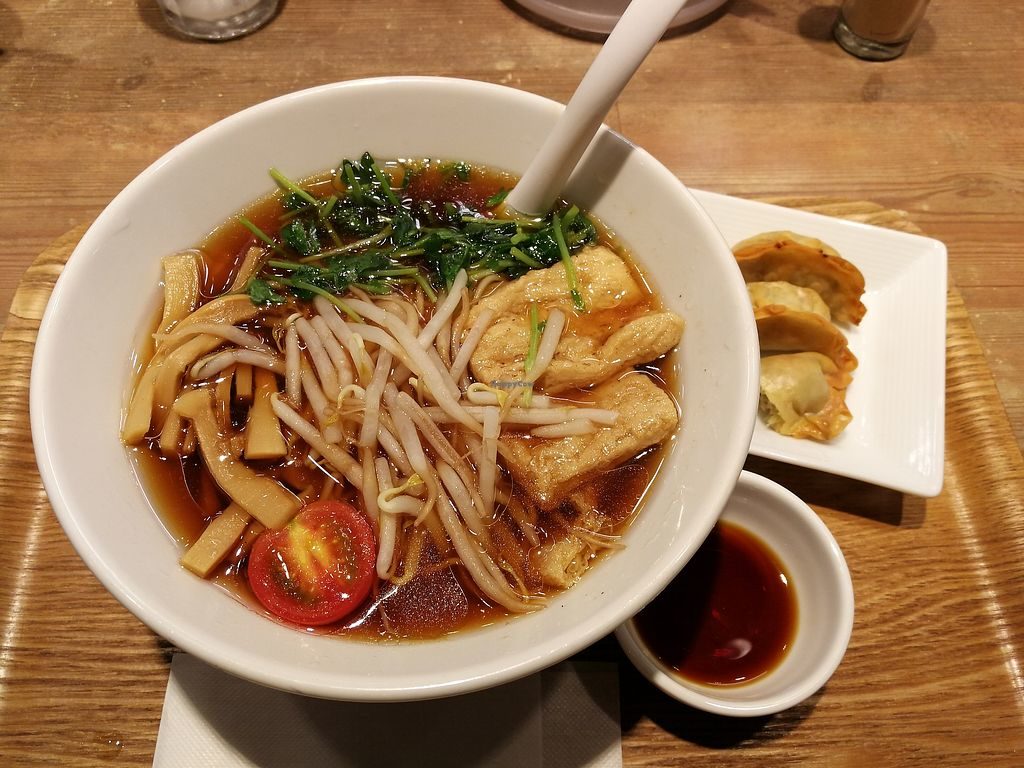 A Tokyo vegan list isn't a Tokyo vegan list if it doesn't mention this ramen staple. With a few locations across Tokyo, including ones in Tokyo Station and at Narita Airport, it is a vegan ramen spot with genuine ramen-like bowls of goodness.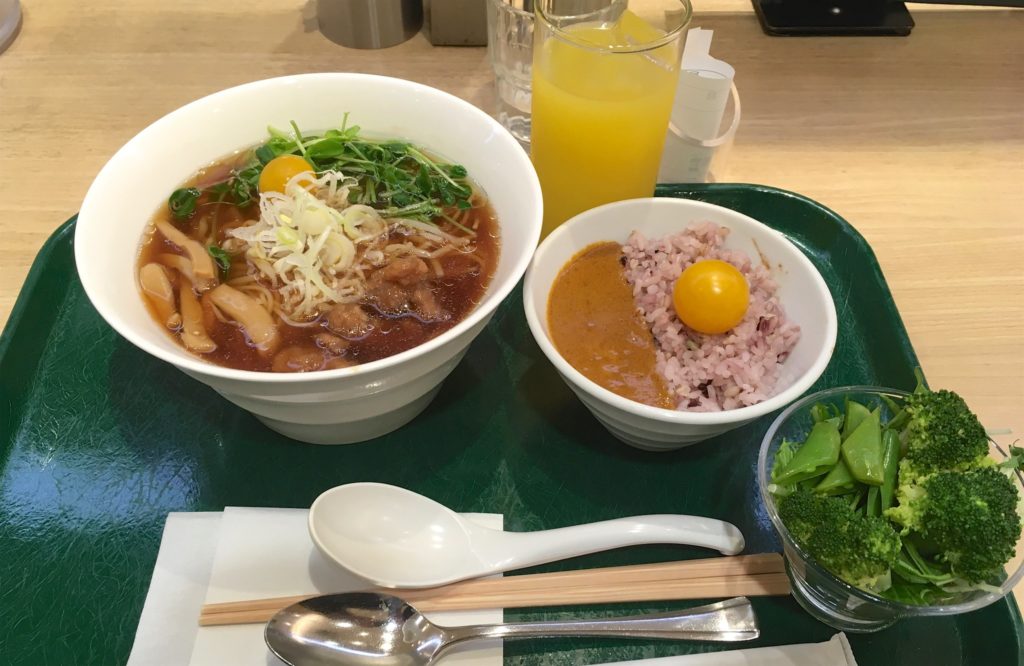 Unfortunately, while it's getting easier to find vegan versions of ramen, they often tend towards a vegetable noodle soup—tasty, but not really ramen. T's is spicy, rich and delicious though, getting you as close as possible to the real deal. If you like what you've tried, head to their non-ramen-focused spot in Jiyugaoka.
T's Tantan Tokyo Ramen Vegan
Address: 100-0005 Tōkyō-to, Chiyoda City, Marunouchi, 1-chōme−9−1
Phone: 03-3218-8040
Hours: 7am – 10.30 pm
Zen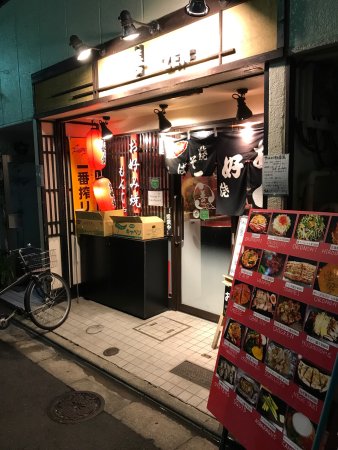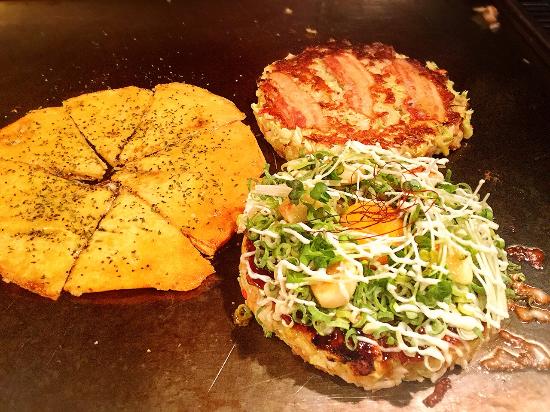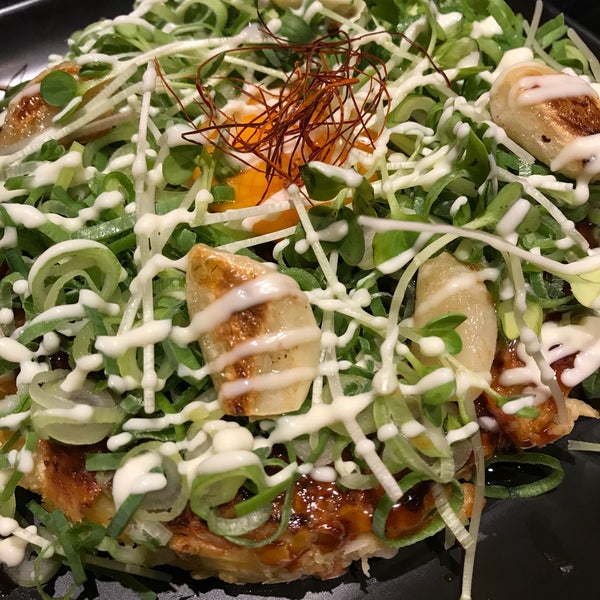 While okonomiyaki is great for it's flexibility (it literally means 'what you like, grilled'), there is still usually egg involved and often dashi too. At Zen, vegetarians can choose from a special menu and some dishes are available in a vegan version as well if you ask the staff. They are refreshingly well informed on the rules of vegan/vegetarian diets including the use of dashi. This way you can relax and know your meal will be truly vegan or vegetarian, rather than hoping for the best.
Zen
Address: 5-chōme-10-9 Shinjuku, Shinjuku-ku, Tōkyō-to 160-0022, Japan
Phone: +81 3-6457-8981
Hours: 5pm – 12am
Nataraj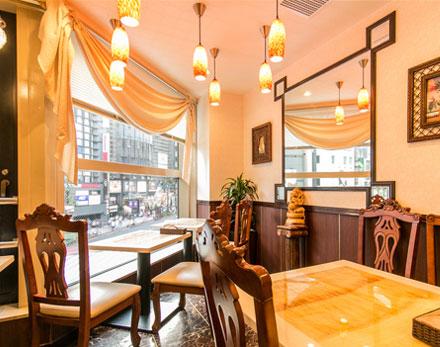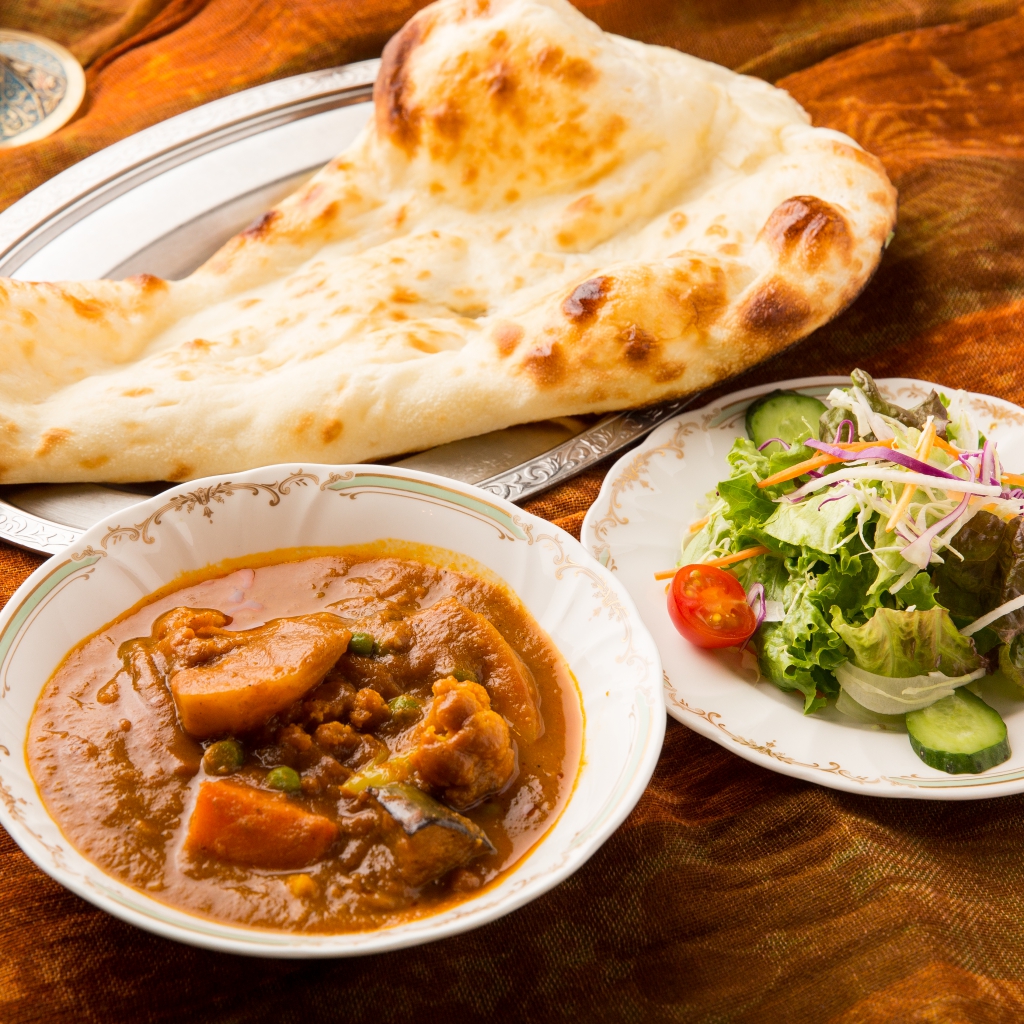 A small group of vegetarian restaurants in Tokyo, Nataraj offers delicious curries with vegan options. The lunch sets in Shibuya are a great bargain, starting at ¥980. However it's the lunch buffet that's the real steal—with rice, naan, vegan naan and four curries.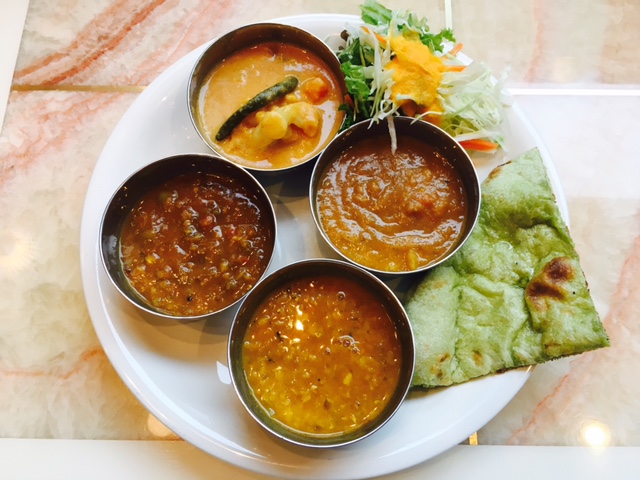 Milan Nataraj (Shibuya)
Address: 〒150-0001 Tōkyō-to, Shibuya City, Jinnan, 1-chōme−22−7 岩本ビル3F
Phone: 03-6416-9022
Hours: 11.30 am – 11pm
Nagi Shokudo: Japanese-style vegan sets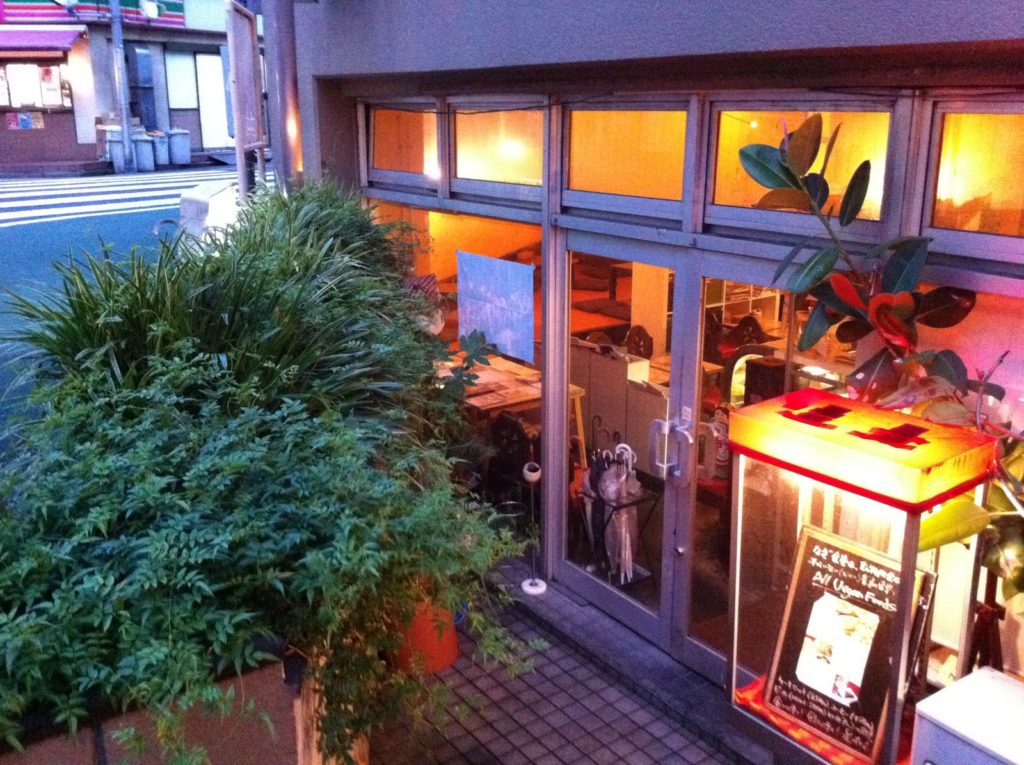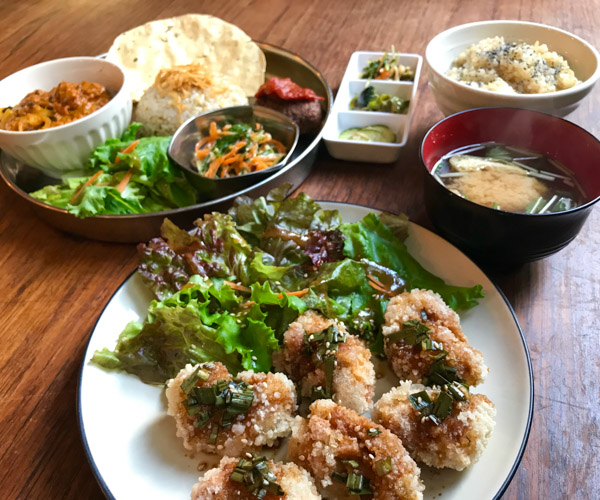 This is a cute and simple cafe serving vegan meals to an ever-growing following in Shibuya. Perfect if you're looking for a quiet lunch while exploring the city, it's tucked away up a hill and easy to miss.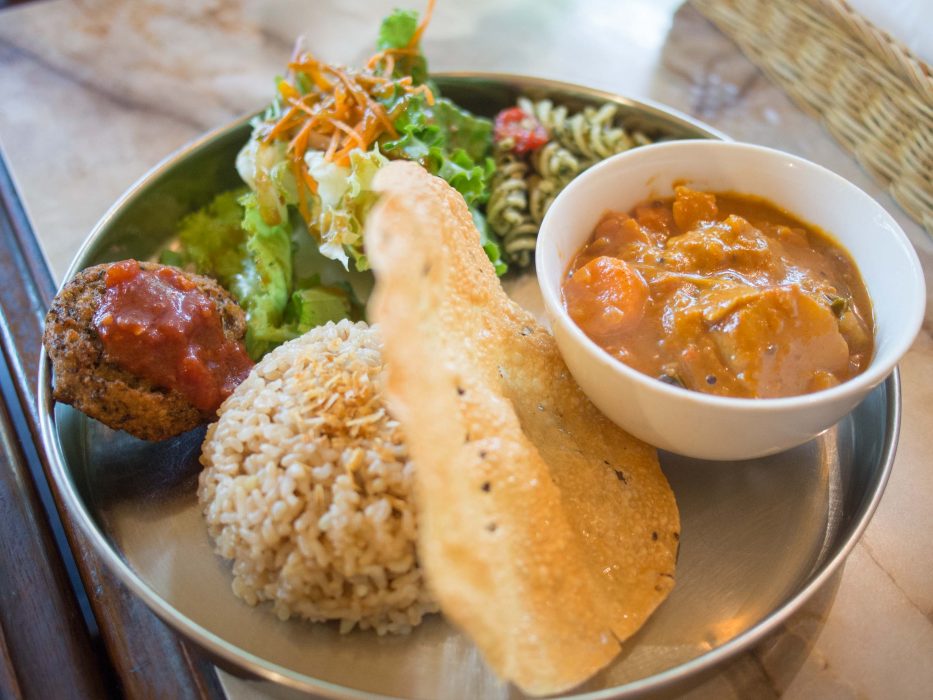 While the lunch sets have a decidedly Japanese feel about them—arriving with miso soup, brown rice and a tray of pickles—there are flavours from Thailand, China and beyond to be found in the vegetable dishes. Special plates allow you to pick from the list of tempting vegetable options while there is an ever changing rotation of seasonal highlights to try.
Nagi Shokudo, Shibuya
Address: 15-10 Uguisudanicho, Shibuya-ku, Tokyo
Phone: 050 1043 7751
Hours: 12:00pm-4:00pm; 6:00pm-11:00pm daily