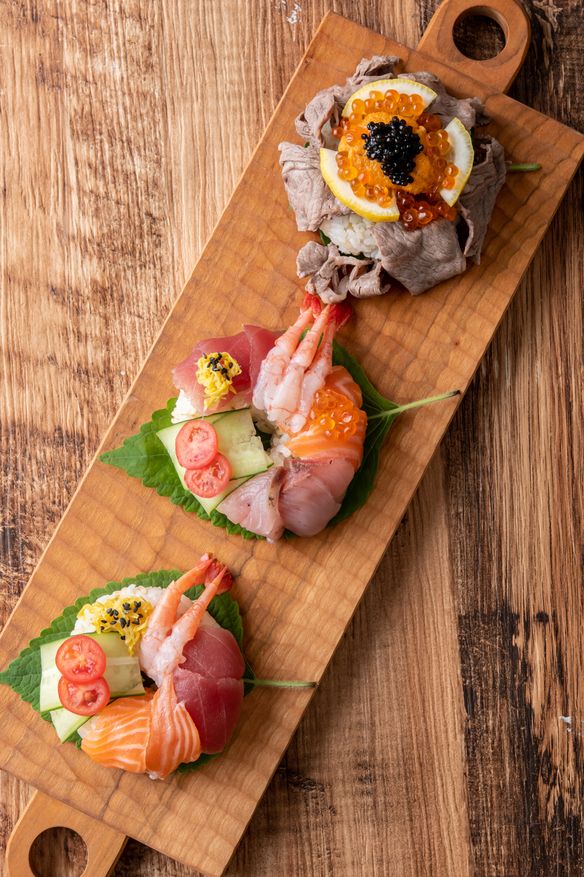 Sushi Time is a brand new sushi restaurant next to Kyoto's famous Nishiki Market that serves a very unique kind of sushi. Not only is the sushi here shaped like a doughnut, but it's also certified as 100% halal, including the super-rare halal Kobe beef sushi! For anyone looking for yummy sushi in a fun atmosphere should give Sushi Time a try!
Sushi Time Kyoto, A Brand New Shop With a Brand New Kind of Sushi!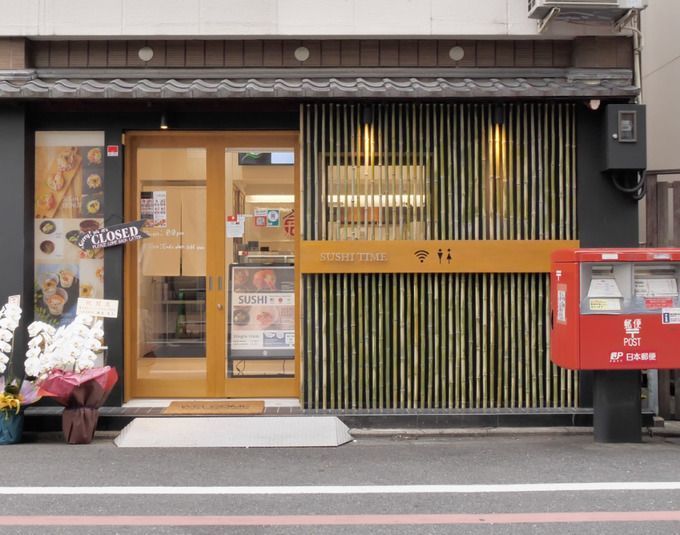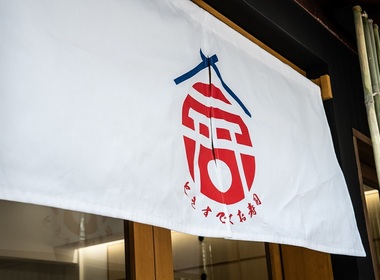 Sushi Time is a brand new sushi restaurant that opened next to Kyoto's famous Nishiki Market in December of 2019. The focus at sushi time is on serving traditional Japanese food (sushi) in a way that is fun and accessible to people from around the world. Everyone can enjoy the fresh and delicious sushi "doughnuts" here, including Muslims following a halal diet and vegans!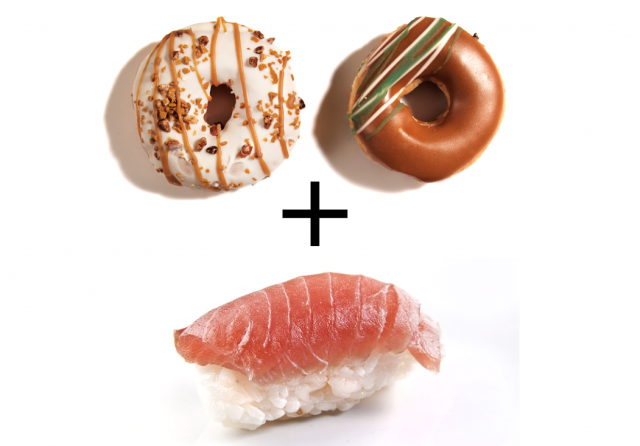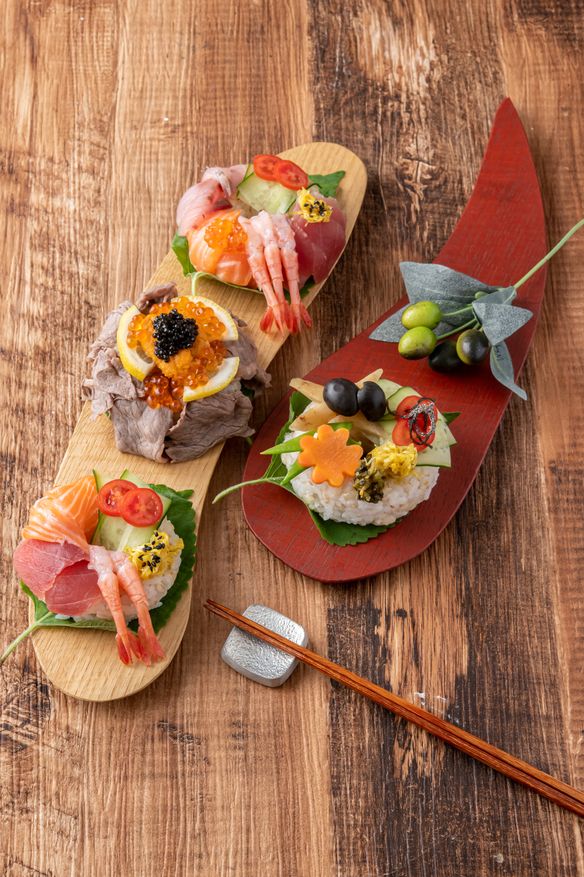 What's a sushi doughnut, you ask? If you look at the picture above, you'll probably understand, but it's basically doughnut-shaped sushi rice topped with various fresh sushi toppings. Sushi Time serves doughnuts with classic sushi toppings, vegan toppings, and even halal Kobe beef as a topping! The doughnuts are a fun and playful take on a traditional Japanese dish that is both delicious and instagram-worthy.
Visit Sushi Time!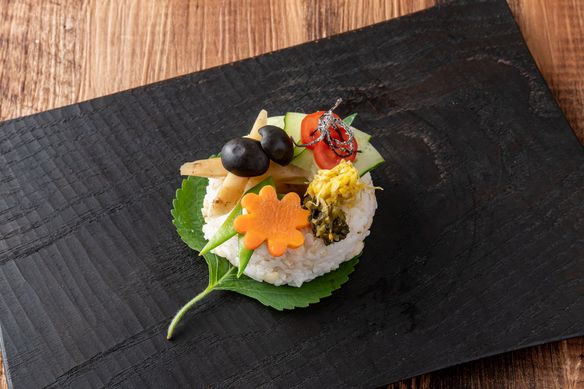 You feel welcome as soon as you step in the door and are greeted by the very kind and friendly shop manager. The interior of Sushi Time is bright and cozy, with just a couple of tables. It's a fun and relaxed space that makes you feel at home. In addition to free wifi, there are also free stamped postcards that visitors can fill out and send home to their family and friends! It's the little touches like this that make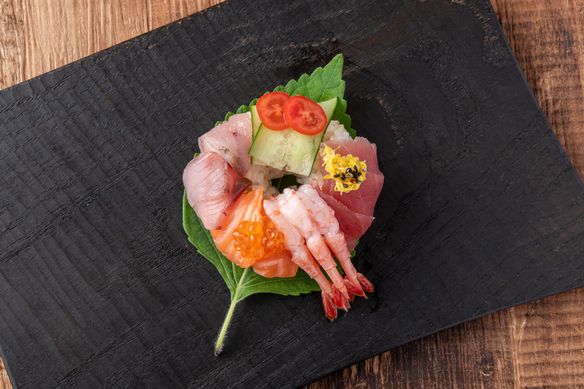 Sushi Time offers some different kinds of sushi doughnuts. Choose from a basic and premium classic sushi doughnuts, a vegan sushi doughnut, or a luxurious halal Kobe beef sushi doughnut. The practicality of the shape is questionable, but it definitely looks pretty and makes for great photos! The best way to eat it is to use the chopsticks to cut the doughnut into sections with each topping, which you can then eat like a normal piece of sushi.
Rare and Luxurious Halal Kobe Beef Sushi Doughnut!
It's safe to say that authentic halal Kobe beef is some of the rarest meat in the world that is difficult to find even in Japan. Sushi Time offers an exquisite sushi doughnut topped with thin slices of halal Kobe beef that are grilled perfectly with a blowtorch.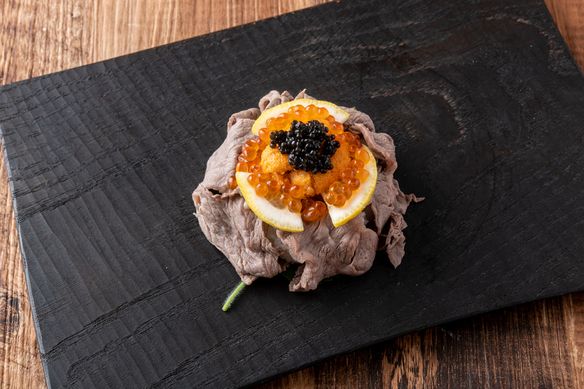 As if the luxury of some of the most expensive beef in the world wasn't enough, the sushi doughnut is then topped with a generous portion of rich, fresh uni and finished with a pile of caviar. It's a combination of rich and umami-filled ingredients that is unlike anything you've ever tried! The doughnut is definitely a splurge but is totally worth it, especially for those who are unable to eat standard Kobe beef.
For Special Occasions, Try this Very Special Sushi Cake!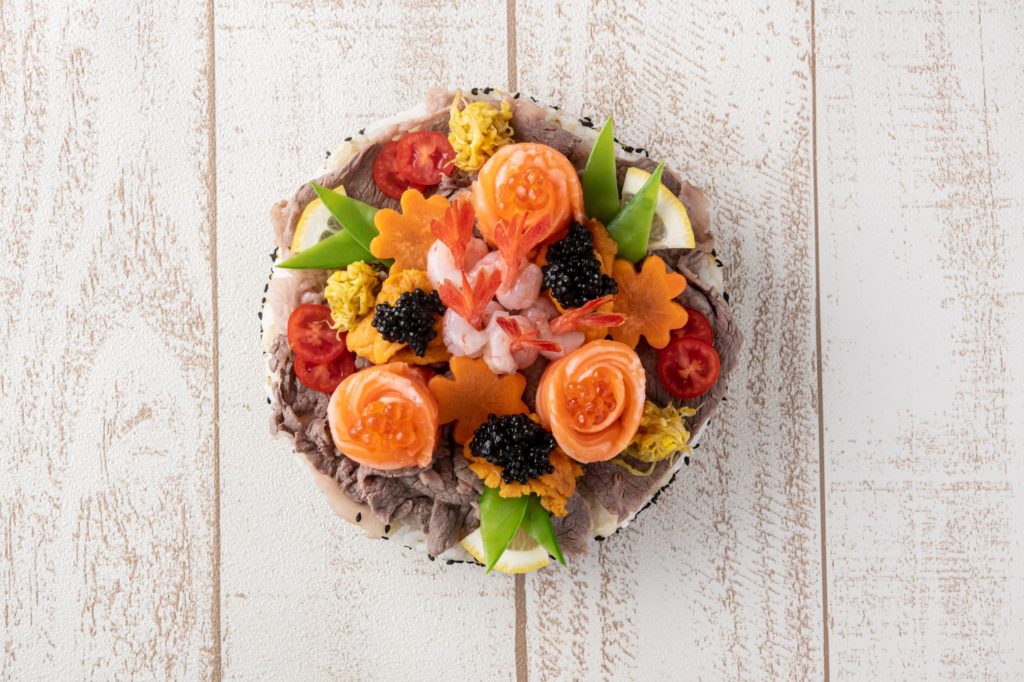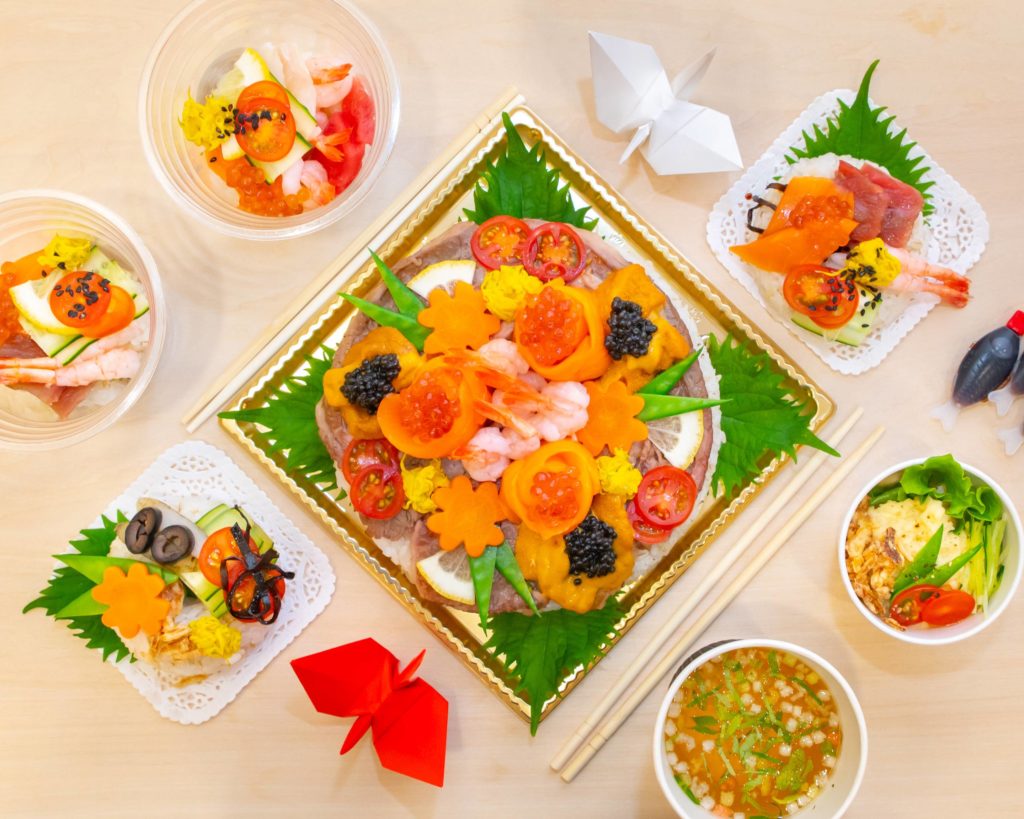 If it's a special occasion, you might want to consider getting a sushi cake! The cake is topped with all of the most luxurious ingredients, including halal Kobe beef, uni, caviar, and sashimi toppings. If it's someone's birthday, the owner will even provide you with a special birthday candle to stick into the cake! The cake is available for ¥5,000 and is well worth the price!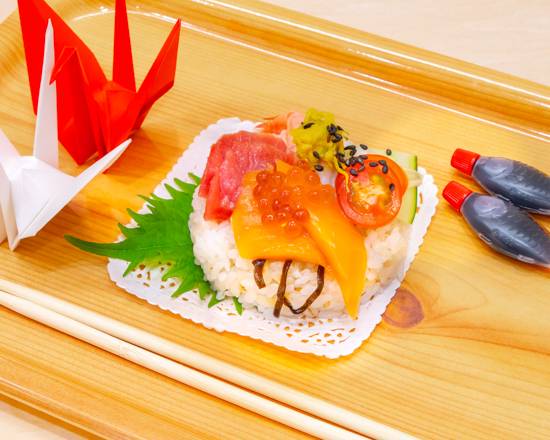 Sushi Time
Address: Arakibiru 1F, 478 Nakauoya-cho, Nakagyoku, Kyotoshi 604-8125
Way to access: Nishiki Market, 3 minutes from Kawaramachi or Karasuma Station
Walk-ins only