The great historical city Kyoto is one of the best cities to shop souvenirs in Japan. From traditional handicraft to matcha products, here are best souvenirs to buy in Kyoto in 2020!
1/ Mamesara (豆皿)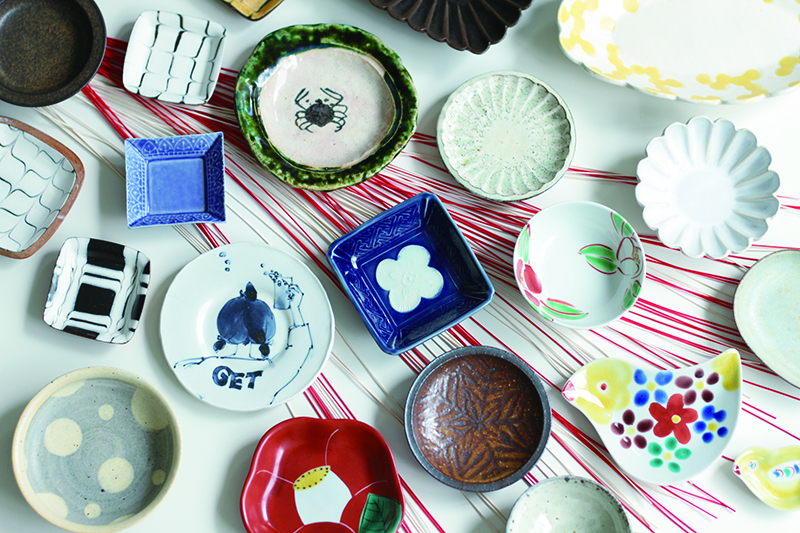 Mamesara is pettit plates (mame means "peas" and sara means "plate") which are commonly used for serving traditional Kyoto dish "Obanzai" (small portions of many dishes on one big plate). Mamesara is a perfect size to take home and great tableware to lighten up your dinning.
2/ SAKE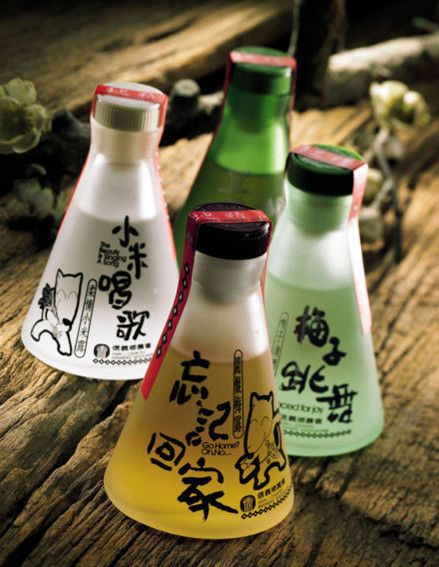 Kyoto is actually a great place to taste Sake. There are nearly 50 Sake breweries in Kyoto and some of them are available to enter for viewing. Kyoto's Sake is not only about the taste but many of them are served in very beautiful bottles.
3/ Japanese-Patterned Phone Accessories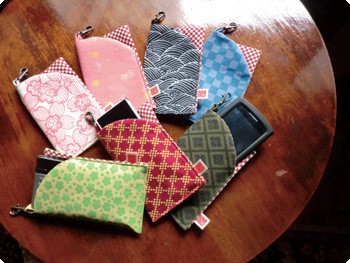 Buying Japanese-patterned items are must. Phone accessories can be the most useful item nowadays! Pick your favourite from various patterns!
4/ Oil-Blotting Sheets (あぶら取り紙)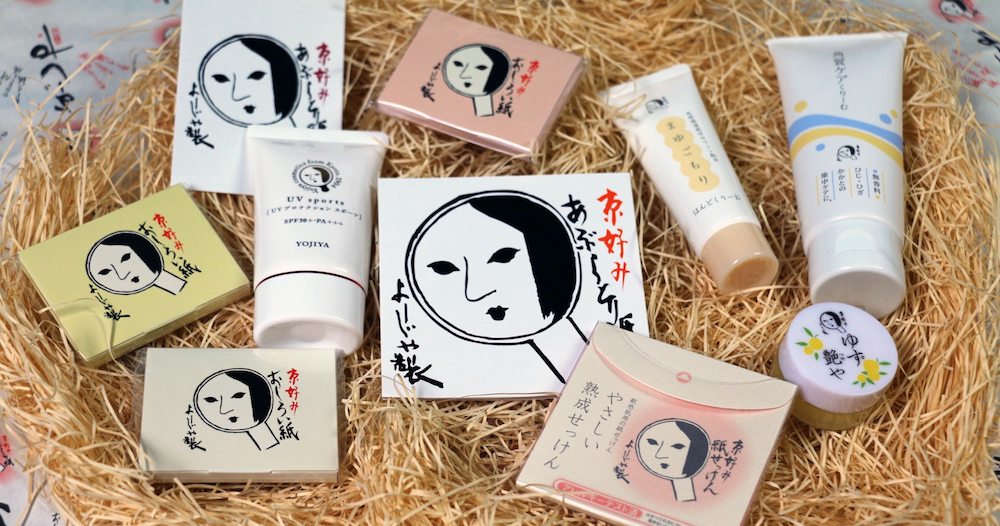 Kyoto has plenty of beauty products. The beautiful Japanese girls "Geisha" are from Kyoto, which can explain us why. The oil-blotting sheets from Yojiya is long time best selling item and this is what every girls travel to Kyoto must get!
5/ Tsubaki Oil (椿油)&Wooden Comb (つげ櫛)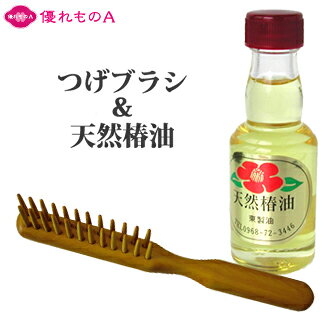 Another must-buy beauty product from the land of Geisha. Have you ever wonder why those Geisha girls have flawless shiny hair? This might be the secret. Tsubaki (camellia) oil is very common hair-care product in Kyoto and the most ideal method is to use it with wooden comb.
6/ Kanzashi (かんざし)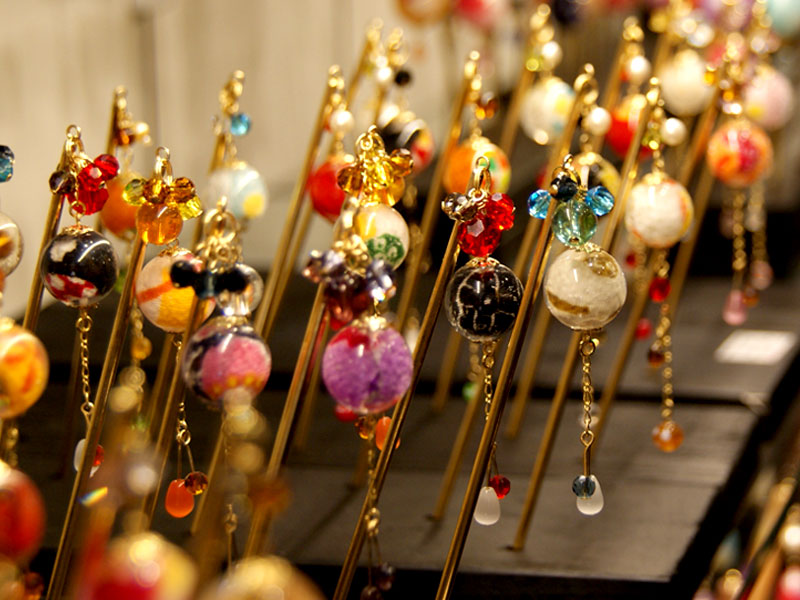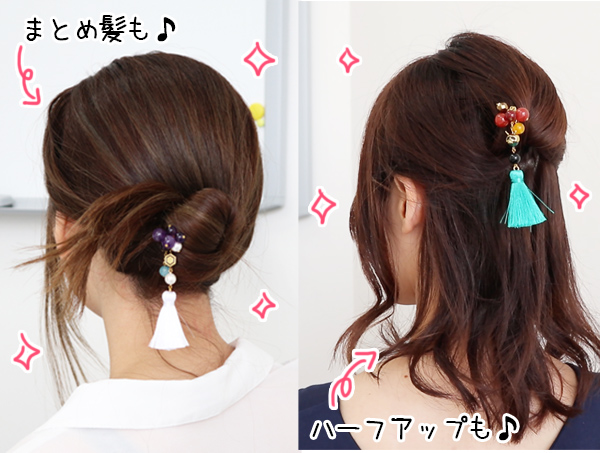 Kanzashi is hair ornaments used for traditional Japanese hairstyle and it's also a must item for Geisha. Thousands of different designed Kanzashi are sold in Kyoto so pick your favourite!
7/ Green tea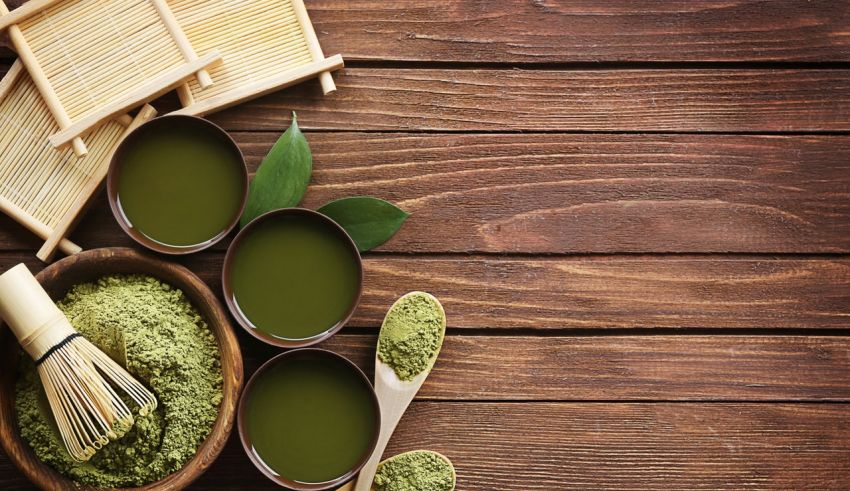 Kyoto is known as the region produces the finest matcha (green tea) in Japan. It's called "Uji Matcha". You may enjoy sipping grounded powdered matcha tea or matcha flavoured ice cream, but don't forget get the local tea while you are in Kyoto!
8/ Starbucks Limited Edition Goods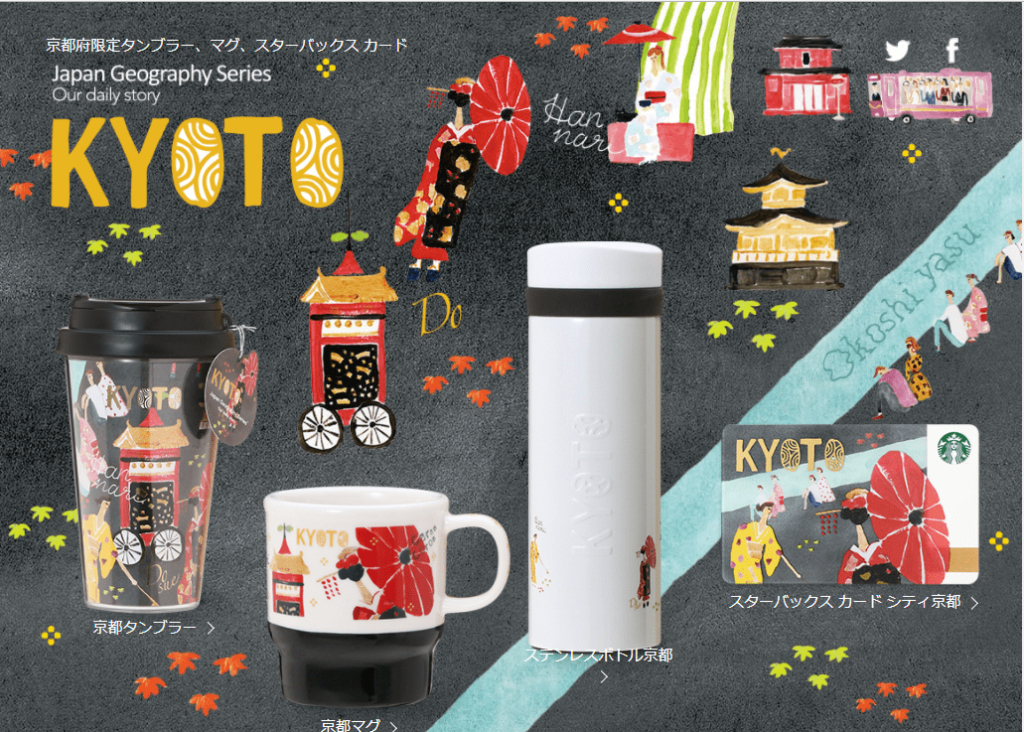 Starbucks Japan has released regional designed tumblers and other items limited in several cities. If you are in Kyoto, don't miss a chance to get limited designed items!
9/ Chopsticks and Cases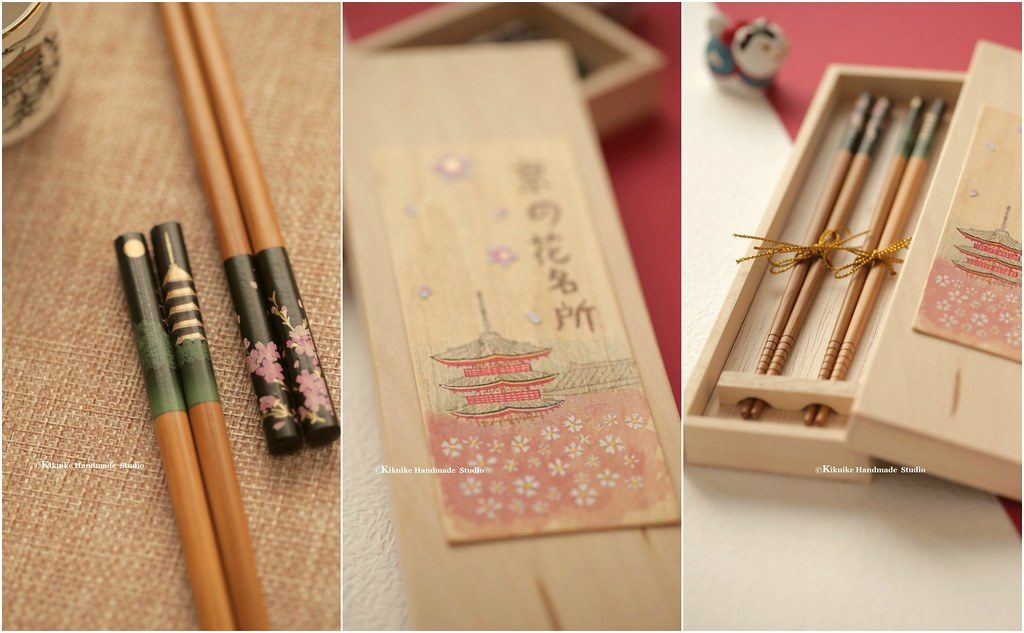 Chopsticks could be the best selling souvenirs in Japan which you can purchase pretty much every souvenir shops. But many shops in Kyoto sell chopsticks with beautiful case which makes the item far more attractive!
10/ Pickled vegetables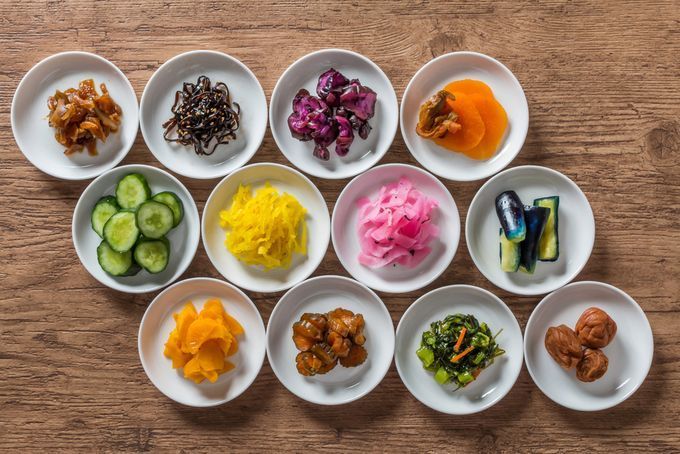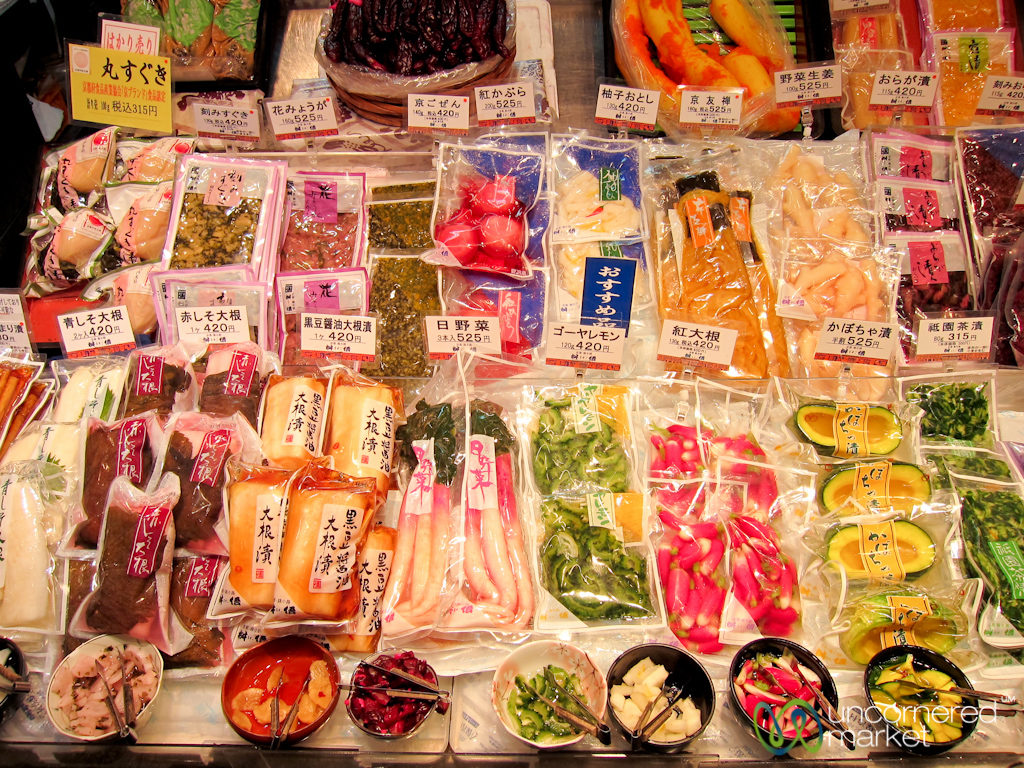 One of the most significant local food in Kyoto is pickles. Pickled vegetables are sold at every market in the town and you can purchase vacuum packed ones to take home!