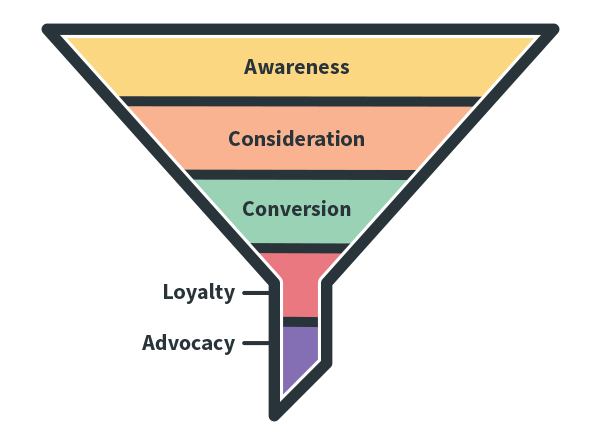 You can not invest in making an event with interesting content, then … let people find it on their own. Know that "organic musk is", but among so many other "musk" opponents, you must know how to catalyze your incense to fly further. Therefore, marketing is also an integral part of event organization. Here's what you need to know about event marketing.
What is event marketing or event marketing?
Event marketing is the use of tools, techniques, and channels to promote an event to your audience, the main goal is to motivate them to buy tickets or attend.
It can be said that marketing has the ability to decide success or failure for your event, and is not a simple battle.
Timeline marketing for events
Of course, there is no perfect timeline or strategy, because each event has different characteristics, such as time, budget or target market. Based on suggestions for common event marketing tactics and ideas, make your own event plan.
Timeline will be divided into 4 stages:
Before an event
Event launch
Daily marketing (day-to-day marketing)
The last push before the event goes live (last call)
Marketing strategy for the event
The main purpose of event marketing is still to increase awareness about the event, aiming to motivate people to participate, buy tickets.
For potential attendees, or those who have attended before, you need to include them in the awareness stage in the marketing funnel. For those who are aware, already aware of the event, what you need to do is persuade them to attend, the stage of interest and conversion.
Here are some methods you can consider to include in your event promotion plan.
STAGE 1: PRE-EVENT
Don't wait until everything in the event is complete before you start marketing and promoting. Marketing will be an integral part of the organization process, needs to be conducted right from the first stage.
Here are some methods you can apply to this stage.
Create a separate landing page for the event
How many people forget that they can create a landing page and maintain and update it to attract interest early, even if all the details have not been completed yet? good. You can gather potential leads (leads) that you can contact again.
Use blog posts to state topics and missions
The next step in event marketing strategy is to tell people why you organized it, just like a "mission" statement. Please use the blog post.
Blog posts are less likely to sell than landing pages. They will focus on the topic of the event, talk about the importance of the event and convince people why they must attend.
Notice on social media
Social media plays an indispensable role in promoting the event, building a community and spreading the "mission" that you wrote on the blog by sharing the link. At this stage, you should have an event hashtag and use it throughout your social media posts.
Facebook is important, but not the only. Don't forget just how big the world of social media is. Depending on the nature of the event and audience you target, consider using Twitter, LinkedIn, Instagram, Snapchat, Pinterest, YouTube, Tumblr, Medium, Reddit, Quora … and many other sites.
Find media partners
Look for and contact support partners or media sponsorships before your event officially launches. This way, they will plan to help you communicate early. You can also ask other partners in the promotion program for you.
Contact Influencer / KOL
Similar to finding a media partner, if you intend to invite Influencer or KOL to appear or PR, promote the event, you should contact us soon. Most of these people have busy schedules and are not always ready for your offer.
Even if they have agreed to cooperate, you also need to prepare a few backup plans because the status of Influencer / KOL unexpected cancellation is not uncommon.
PHASE 2: EVENT LAUNCH
What needs to prepare for the event launch stage to impress everyone? During this time, you continue to post, regular announcements on blogs, social channels and partner channels, media support.
In addition, consider implementing the following activities.
Email marketing
According to the event industry's report, email event organizers have voted as the most effective yet inexpensive tactic, and will certainly be the focus of your campaign. When the event is ready to "air", send a large number of emails to your potential customers.