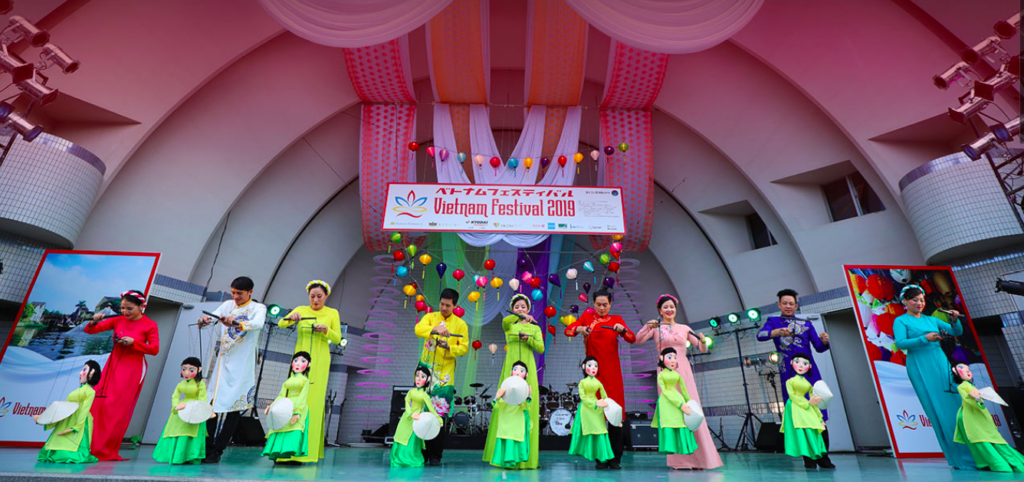 Vietnam Festival 2020
Held at Event Square – Yoyogi Park (Tokyo)
10: 00 ~ 20: 00
Saturday, 16 – Sunday, May 17, 2020
※ Opening Ceremony: 11:00 Saturday, 16th
The Vietnam Festival in Japan is an iconic cultural event between Japan and Vietnam and also the only official exchange event held overseas by the Vietnamese government. Many cultural, artistic, culinary, musical and tourism repertoire of [Vietnam Today] will be introduced.
Moreover, as an event to strengthen the Japan-Vietnam cultural exchange relationship with the largest scale, we will bring the image of a Vietnam with a strong identity.