Some venues may be closed for now to curb the spread of Covid-19, but Tokyo's not on lockdown – there's still lots to do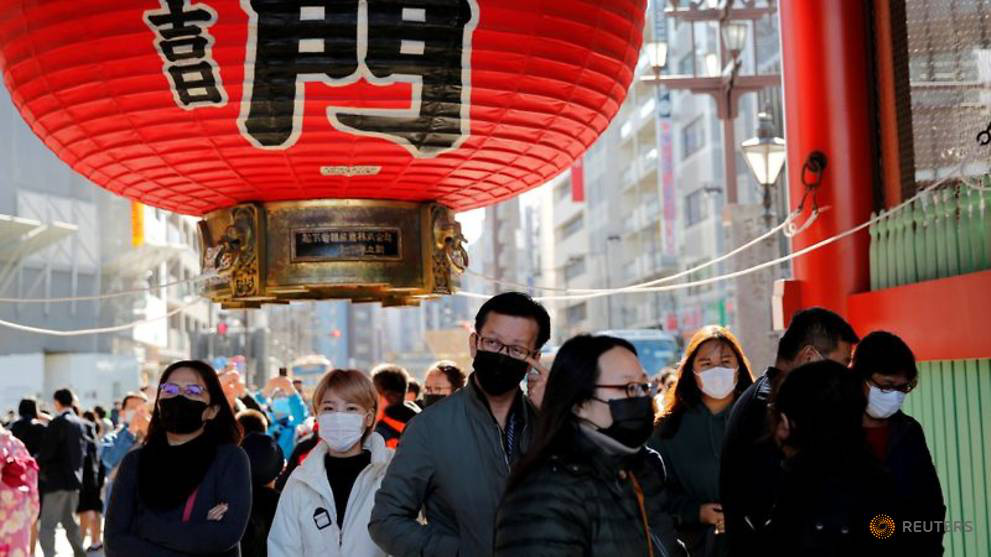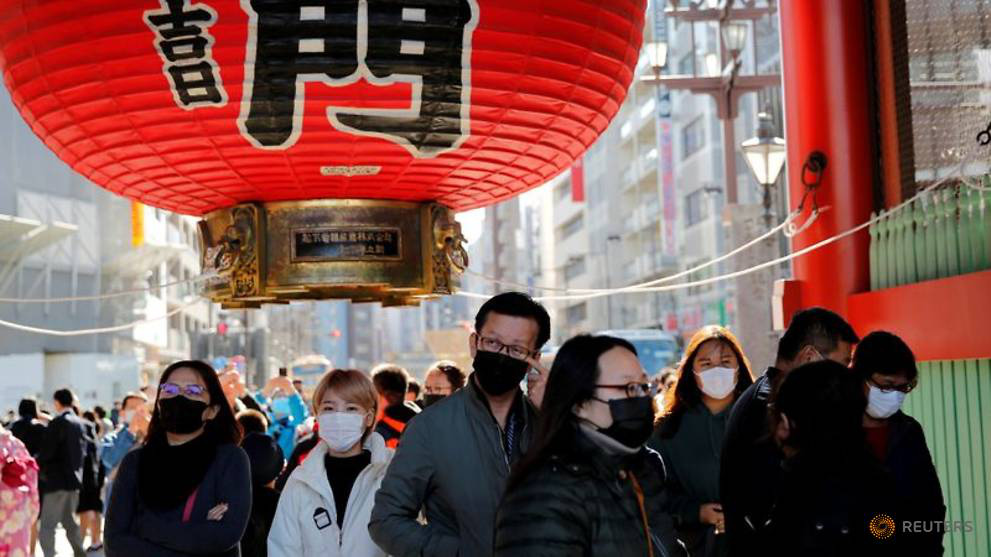 Since the arrival of Covid-19 coronavirus, Tokyoites have been frantically running around panic-buying toilet paper, masks, cleaning supplies and various other daily necessities. While many major attractions and museums in Tokyo and across Japan have closed their doors for two (or even three) weeks to inhibit the spread of the coronavirus, there's still plenty to see and do in Tokyo. Department stores are still open, albeit with reduced hours, and here are our recommendations of things you can still do in Tokyo despite all the frenzy.
Attractions
Shibuya Sky @ Shibuya
Catch the best views of Tokyo at this 360° open-air observation deck on the rooftop of Shibuya Scramble Square. Shibuya Sky is approximately 230 metres above ground and is the highest point in the district of Shibuya.
Attractions, Parks and gardens
Rikugien@Komagome
The traditional Japanese garden Rikugien was designed and directed by Edo-period daimyo Yoshiyasu Yanagisawa between 1695 and 1702. Covering approximately 89,000 square metres, Rikugien is beautiful all year round. In spring, the cascading blossoms of the shidarezakura (weeping cherry) are particularly magnificent.
Health and beauty, Spas
Oedo Onsen Monogatari@Aomi
In addition to housing natural hot spring baths, open-air baths, saunas and more, this Edo era onsen theme park also does a line in festivals, fortune telling, places to drink and dine, shopping, and even overnight accommodation.
Art
3331 Arts Chiyoda@Suehirocho
Opened in March 2010, the site of the former Rensei Junior High School may still look like an educational institution from the outside, but its interiors have been transformed to serve a very different purpose. Each classroom is dedicated to a gallery or creative space, whose occupants are free to experiment with the interior any way they choose.
Attractions
EST@Shibuya
A saving grace for fans of indoor recreation, EST Shibuya is a playground of ping pong tables, billiards and bowling alleys. There are four floors reserved for bowling alleys alone, where if you're hungry you can order a snack from the touch panels available at every lane.
Attractions, Parks and gardens
Shinjuku Gyoen National Garden – cherry blossoms@Shinjuku-Sanchome
You might not expect to find tranquility in bustling Shinjuku, but stump up the ¥500 entrance fee and step into the entirely different world of Shinjuku Gyoen, possibly Tokyo's most beautiful green space. Shinjuku Gyoen is split into a French formal garden, an English landscape garden and a Japanese garden, complete with a teahouse for thirsty explorers.
Attractions, Religious buildings and sites
Meiji Shrine & Inner Garden@Harajuku
From its majestic torii gate and the surrounding forest to the iconic wall of sake barrels, Meiji Shrine (or Meiji Jingu) is easily the most iconic shrine in Tokyo and draws millions of visitors every year.
Shopping
Tsukiji Market@Tsukiji
The Tsukiji Shijo (market), usually just referred to as Tsukiji, holds a special place within Japan's food culture. Although the inner market has moved to Toyosu, there are still plenty of restaurants, food stalls, and takeaways at the outer market, which functions as a shopping district and food hub.
Attractions, Parks and gardens
Hamarikyu Garden@Shiodome
This tranquil garden, once a hunting ground for the Tokugawa shogunate, now cowers in the shadow of the Shiodome development. The garden's main appeal lies in the abundance of water in and around it and the fact that it feels deceptively spacious, thanks to beautiful landscaping.
Attractions, Arcades and amusements
Sega Ikebukuro Gigo@Ikebukuro
Combining dressing up and selfies, the Sega game centre has something to appeal to kids of all ages. On the sixth floor you'll find row upon row of purikura (sticker picture) machines. Before stepping inside one of the booths, be sure to make a stop at the cosplay desk where you can pick from hundreds of costumes.
Shopping
Tokyo Solamachi@Oshiage
This mall at the bottom of the Skytree offers entertainment for an entire day, hosting dozens of shops and restaurants, plus a planetarium, aquarium and observation deck.
Museums
Yayoi Kusama Museum@Waseda
The museum will close from March 9 to March 25 as a precautionary measure to prevent the spread of the coronavirus disease (COVID-19).
The world's first museum dedicated entirely to bewigged contemporary artist Yayoi Kusama hosts two exhibitions annually, focusing on Kusama's entire repertoire, including her 'Infinity Net' paintings, phallic sculptures and, yes, those legendary red polka dots.
Attractions, Religious buildings and sites
Sensoji Temple@Asakusa
Kaminarimon Gate, the colossal vermillion entrance to Sensoji Temple, metropolitan Tokyo's oldest and most popular temple, is quintessential old-school Tokyo, and the temple itself is a sight to behold, too.
Sport and fitness, Climbing
B-Pump Akihabara@Ochanomizu
This climbing gym has daily lessons for beginners who'd like to learn more about bouldering or rope climbing, and also features training sessions for first-timers and children. It's a great place to find new climbing buddies – no reservations are required, and all classes are free of charge (except for registration and entrance fees).
Attractions, Sightseeing
Tokyo Tower@Shiba-Koen
The resemblance to the Eiffel Tower is deliberate, as is the superior height – it is 13m taller than the Parisian structure.
Attractions, Religious buildings and sites
Zojoji Temple@Shiba-Koen
The main temple of the Buddhist Jodo sect in the Kanto area, Zojo-ji was built in 1393 and moved to its present location in 1598. In the 17th century 48 temples stood on this site. The main hall has been destroyed three times by fire in the last century, the current building being a 1970s reconstruction. The most historic element is the Sangedatsumon main gate – dating back to 1605, it's the oldest wooden structure in Tokyo.
Shopping, Bookshops
Daikanyama Tsutaya Books@Daikanyama
You'll find children's toys, bicycle and pet shops elsewhere in the complex. If you're looking to enjoy some vintage periodicals and cocktails in a sophisticated setting, meanwhile, the upstairs Anjin lounge is hard to beat.