Teriyaki is a processing method used in Japanese cuisine whereby the food is smoked or baked while being spread with sauces made primarily of soy sauce, rice wine (mirin) and sugar. With this method, in Japan people mainly use fish: mackerel, salmon, maclin, skipjack tuna, while in the West people use meat – chicken, pork, beef, sheep. Other ingredients such as minced beef, meatballs, and squid are also sometimes used in Japan to evoke the aroma of meats and seafood.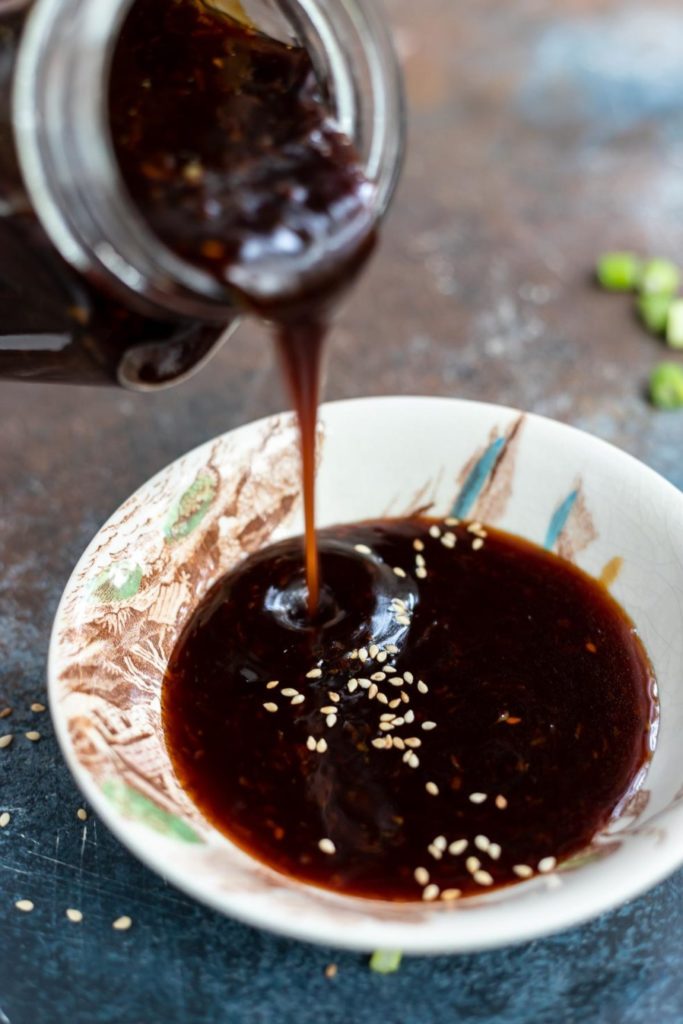 The word teriyaki is derived from the noun teri which means shine – refers to the luster of food, and yaki means to grill. Traditionally, the meat was dipped or spreaded with the sauce several times while cooking. In North America, any dish is made with a sauce similar to teriyaki sauce, or with additional ingredients such as sesame or garlic (not common in traditional Japanese cuisine), described as Teriyaki. Pineapple juice is also sometimes used because it not only provides sweetness, but also provides the enzyme bromelain that helps to soften meat.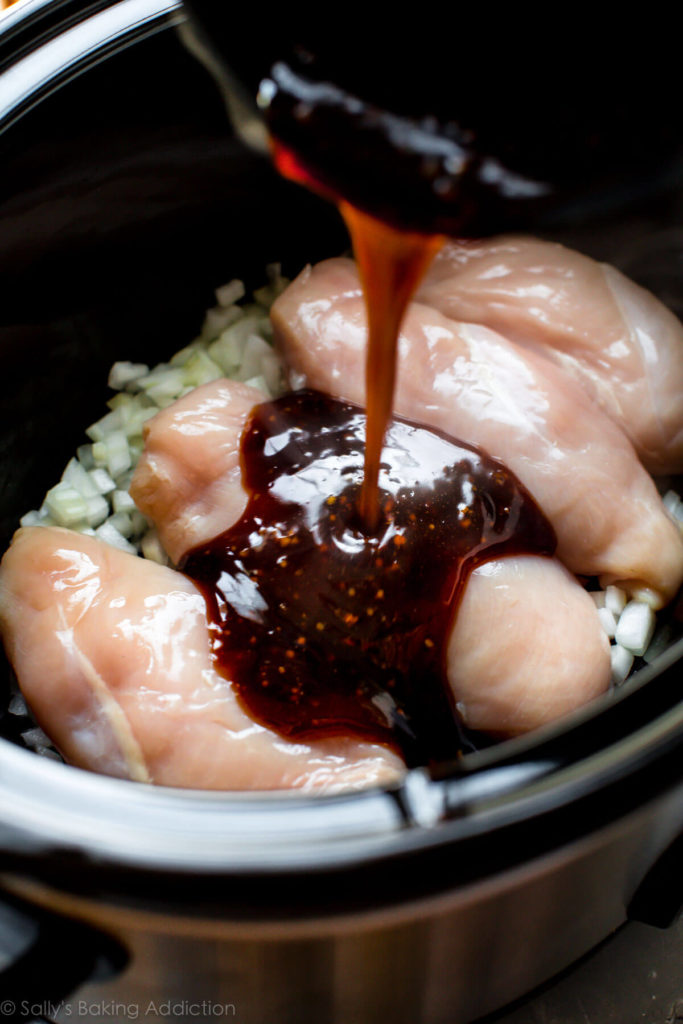 Roasting meat first and then putting sauce on top or using this sweet sauce instead of marinades are non-traditional methods of teriyaki sauce. Teriyaki sauce is sometimes added to chicken wings or used as a dipping sauce.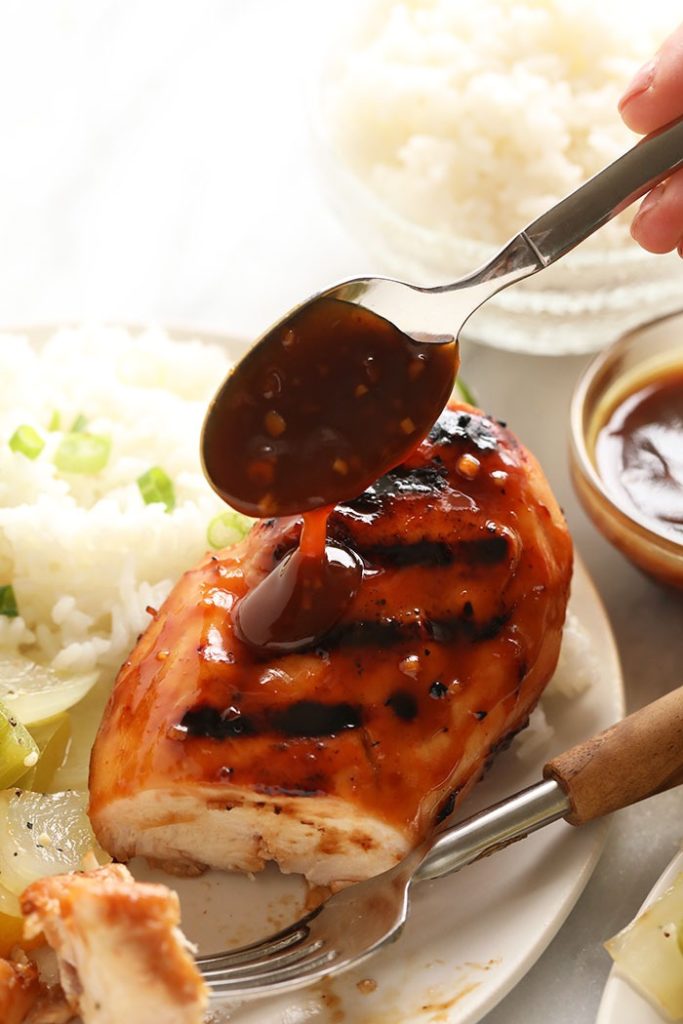 If you're tired of going out to the restaurant to eat instead, why don't you try to cook this teriyaki sauce for a weekend party with friends and relatives, the recipe for this special sauce is really simple. simplified but creates a very masculine flavor that contributes to baked goods become more perfect.
Ingredients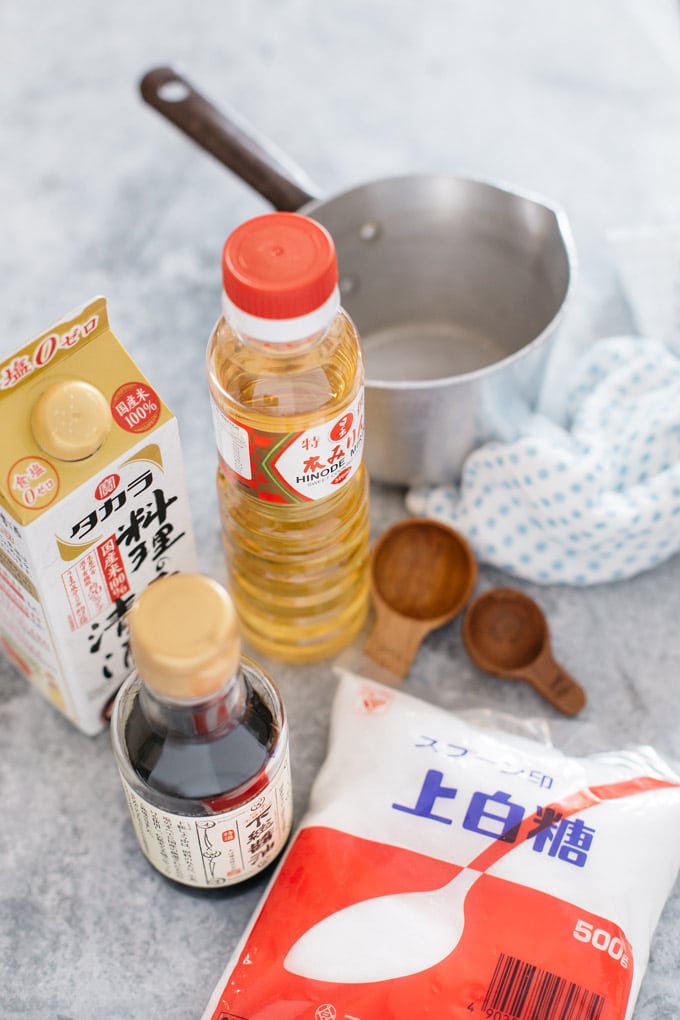 Soy sauce
Brown sugar
Fresh ginger, minced
Garlic, minced
Honey
Sesame oil
Mirin (Mirin is a Japanese sweet wine similar to saka but has lower alcohol content and higher sugar content).
Water + 15g cornstarch
How to make?
Step 1: Put all the ingredients in a small saucepan, stir well until the sauce turns into a gelatinous paste.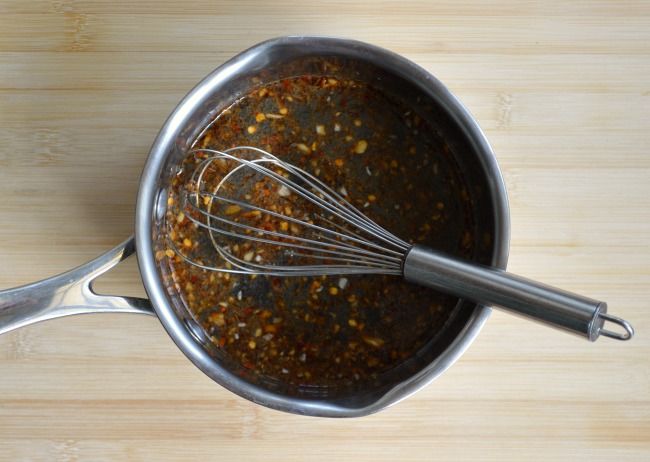 Step 2: Bring the mixture to a boil. When boiling, reduce heat, simmer for about 4 minutes.
Step 3: Empty the box to use.