Omurice rolled rice from Japan is preferred by many people because it is both delicious and easy to make. And, in this article we will reveal you the recipe for delicious Omurice!
***
Omurice is an egg roll rice dish and is very popular in Japan, often appearing in beautiful, eye-catching bento boxes. Omurice is a name that is a combination of the French word "Omelette" and the English word "Rice".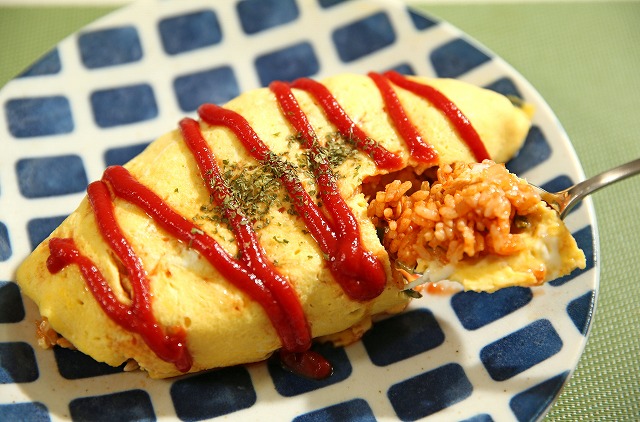 Omurice was created by the Japanese from Western omelette eggs and has adjusted the ingredients to suit the taste of the Japanese. Omurice omelet rice consists of chicken rice mixed with tomato sauce, covered with a soft fried egg, this recipe was born at the end of the Taisho period. Omuraisu became popular in Japan and was first served at a western restaurant, Renga- Tei in Ginza district, Tokyo in 1902.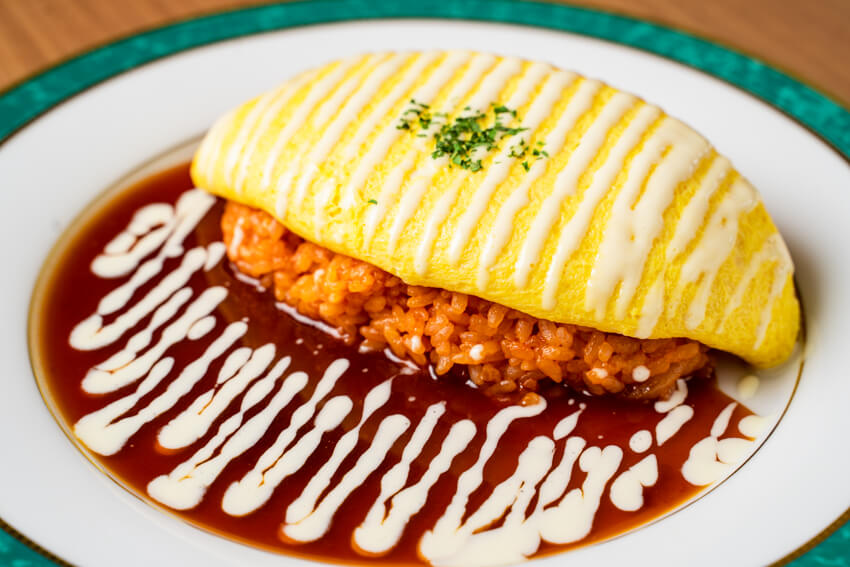 In 1908, after the Kagome Company started to market ketchup and Nihonbashi Mitsukoshi store pioneered the placement of decorative flags on the Omurice plate, Omurice became a booming boom across Japan, becoming Showa-flavored stars.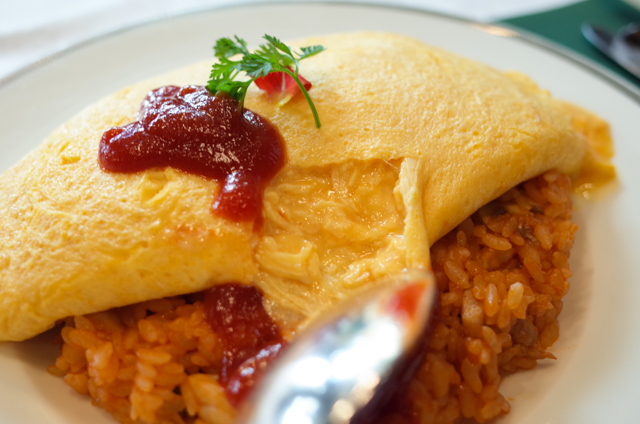 Omurice rolled egg rice is created by many Japanese, with different ingredients such as: Omurice curry, Pecori OmuRice … In addition, another variation of the main dish can include peas, carrots, mushrooms, green peppers, onions and kimchi; Pork or beef can be a substitute for chicken.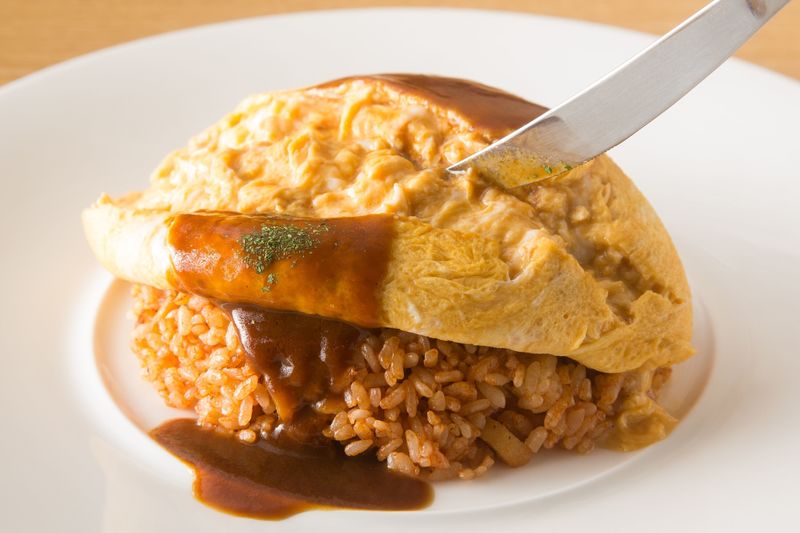 Ingredient:
Chicken thigh bone strain
Ketchup
Mushrooms, onions, peas
Fresh rice ball (or slightly dry cooked rice to cool)
Eggs
Fresh cream or milk, salt, pepper, cooking oil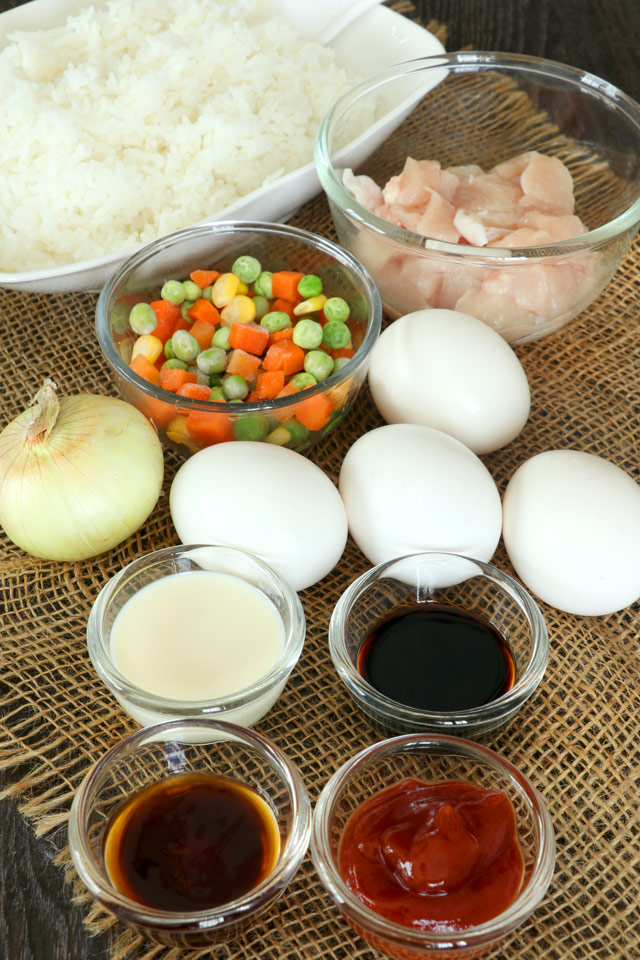 How to make it!
Step 1: Clean and prepare raw ingredients: sliced ​​mushrooms, chopped onions, cut chicken into bite-sized pieces.
Step 2: Heat the pan, stir the chopped onion and cooking oil in 2-3 ′ until tender.
Step 3: For the chicken to stir fry together, seasoning with salt, pepper just enough to cook until the chicken is almost fully cooked.
Step 4: Add mushrooms, peas, rice, tomato sauce, gently mix with rice to infuse spices, seasoning and then turn off the heat.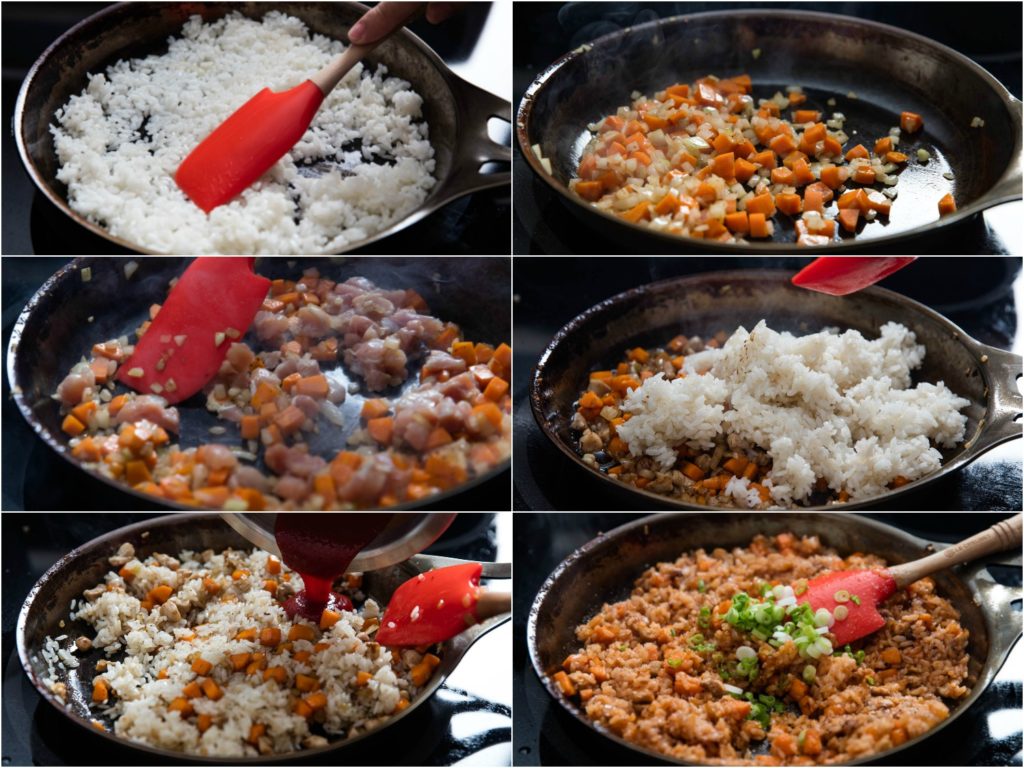 Step 5: Beat the egg with fresh cream, pepper and salt
Step 6: Turn on the stove, pour the eggs into the pan, evenly spread them over the pan.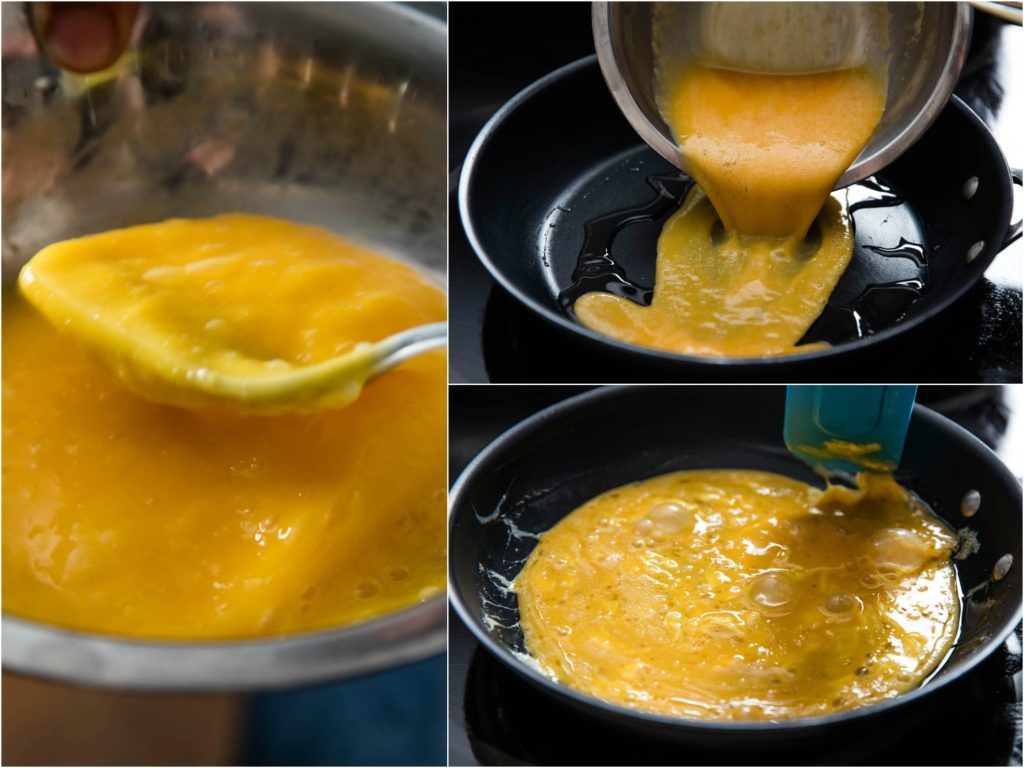 Step 7: When the egg is almost done, pour the rice over, then gently flip the egg over the surface of the rice,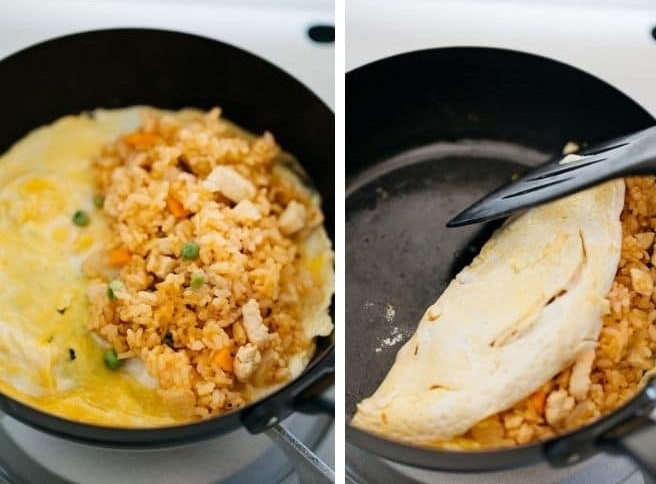 Step 8: Put the rice roll egg on the plate and enjoy with tomato sauce is sprinkled on.
Enjoy!