Would you like to go to the library when you want to read slowly in a comfortable space or spend all day relaxing, sipping coffee and cake at a stylish cafe to change your mood? The image of "library" = "place to borrow books" is still strong, but recently there are modern art libraries, such as buildings with various designs and elaborate interiors. This time, we will introduce some wonderful libraries from all over Japan in Tohoku, Kanto, Chubu and Kyushu where you can enjoy such buildings and spaces themselves.
Tohoku
International Liberal University Nakajima Memorial Library (Akita)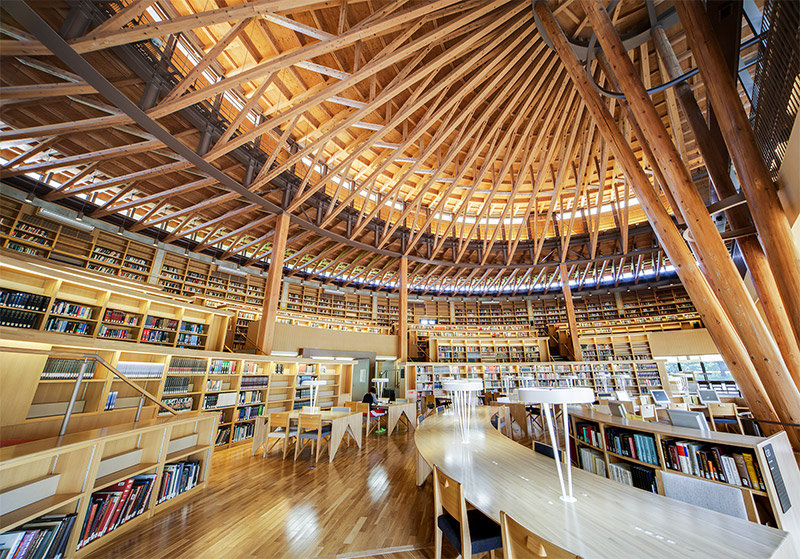 The Nakajima Library, an international liberal arts university, known for its unique education that fosters global human resources. It is open 24 hours a day, 365 days a year under the philosophy of providing an environment where students can study anytime.
The hall, where the roof structure has an overwhelming presence, is rich in Akita cedar and is a space where you can feel the peace due to the scent and warmth of wood. Designed by Mitsuru Senda, he received numerous awards such as the Murano Togo Award, the Japan Architect's Association Award International Architecture Award 2010, and the 2014 Good Design Award. There are approximately 75,000 books, mainly academic books. There are only universities where all classes are taught in English, and more than half of them are foreign books. If you like books, why don't you visit there?
Sendai Mediatheque (Miyagi Prefecture)
"Sendai Mediatheque" on Jozenji Street in Sendai is a multicultural facility with a library, theater, gallery, and civic activity space. It is a building designed by Toyo Ito, one of Japan's leading architects who won the Pritzker Prize, which is called the Nobel Prize in the architecture world. It is highly regarded internationally for its beautiful exterior and sharp structure design.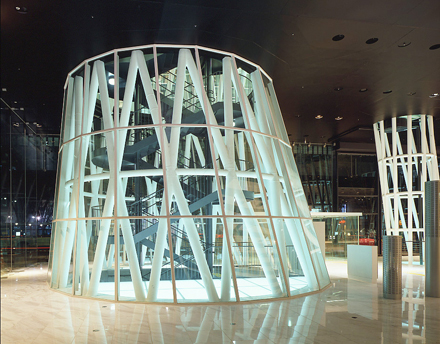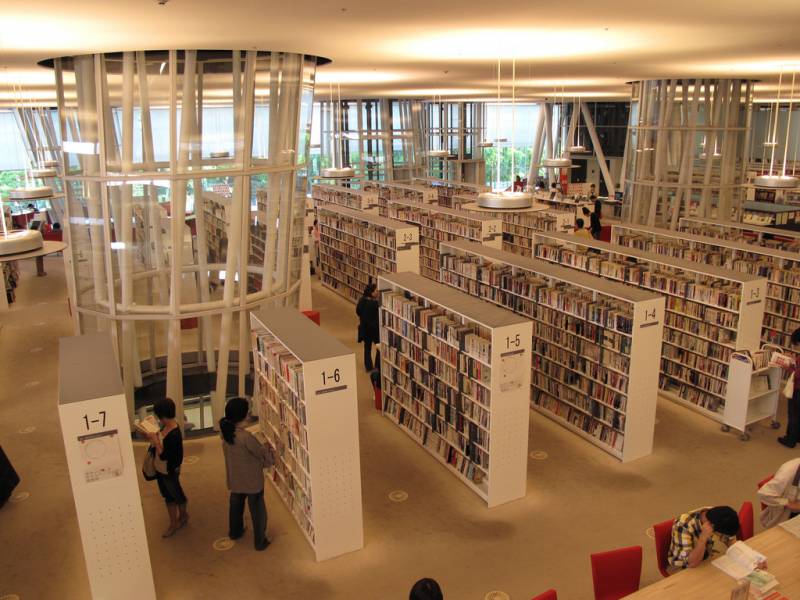 There is a floor for each genre, the second floor is the "Children's Book Floor", the third floor is the "General Book Floor", and the fourth floor is the "Local / Reference Book Floor". From the inside, you can overlook Jozenji-dori, a row of zelkova trees, and you can feel a sense of unity between inside and outside. It's also good to read in a space where modern technology and design are combined.
Kanto
Tama Art University Hachioji Library (Tokyo)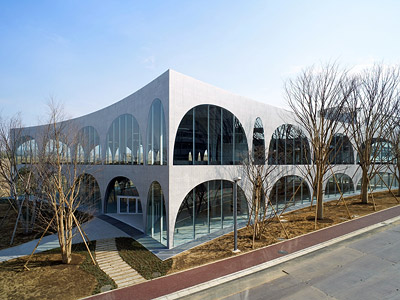 This is also the Tama Art University Hachioji Library designed by Toyo Ito. It has a novel design that integrates glass and concrete. The design that uses a lot of concrete and arch is full of artistry. This is the "Mug Table" on the first floor. The design is modeled after the bookstore "flat stand". Since there is a stool, you can browse the magazine on the spot with the glass floated on the table as a table.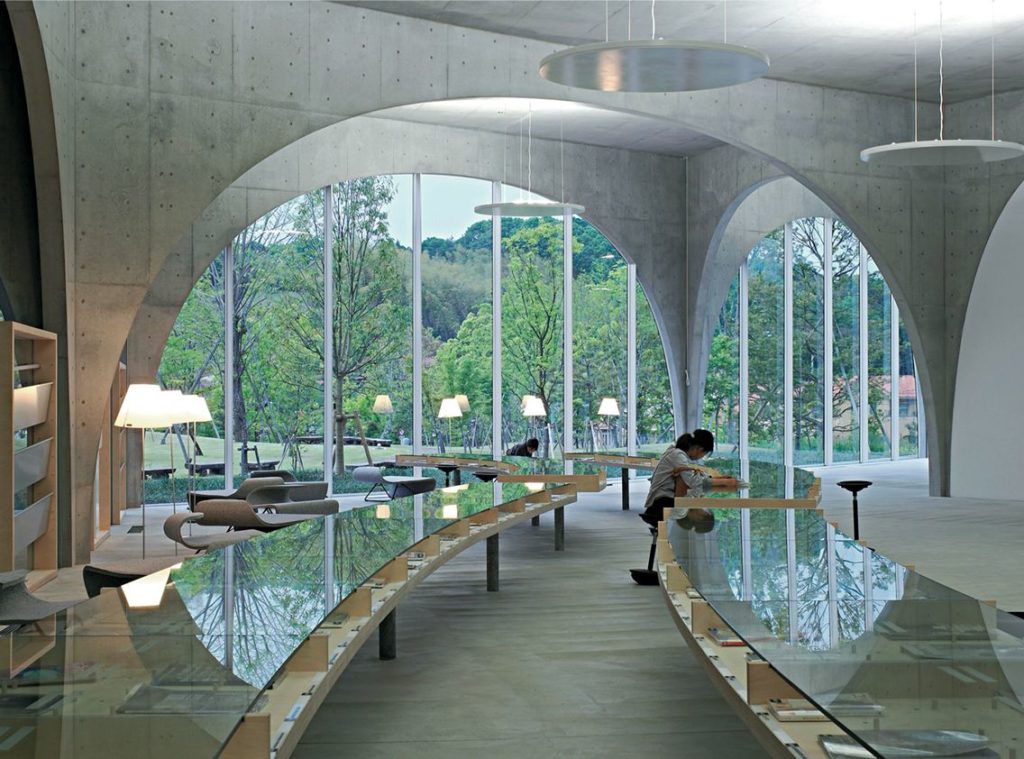 In the reading seat on the west side of the 2nd floor, there are zelkova leaves within reachable distance, so you can feel as if you are reading on a tree. The original curtains are also wonderful. It seems to have been produced by Yoko Ando, ​​NUNO's textile coordinator and designer. There is also a "AV booth" perfect for discussions and a chair reflecting the image of an airplane business class seat, and a "media sheet" where you can enjoy watching movies.
Kita-ku Central Library, Tokyo (Tokyo)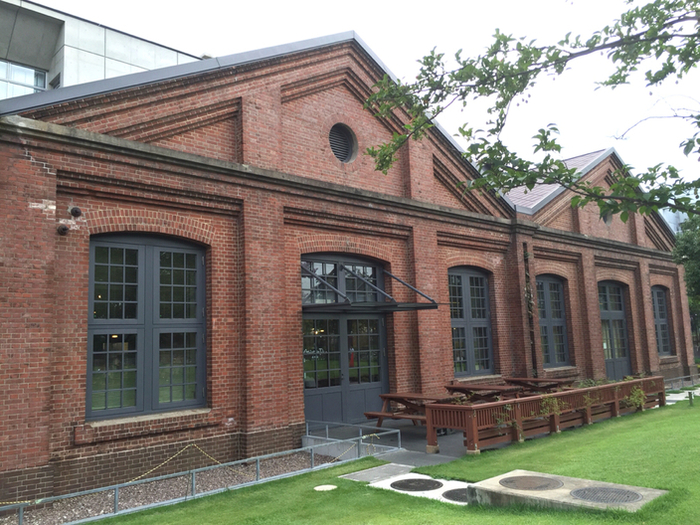 Central Library of Kita-ku, Tokyo, known as "Red Brick Library". A red brick warehouse built in 1919 is left in part of a modern building, making it a retro but modern quaint building. There is also a green square and it looks nice. The entrance hall also incorporates a red brick outer wall, creating a space where you can feel a retro look. The first floor has a general open room and the second floor has a library for kids.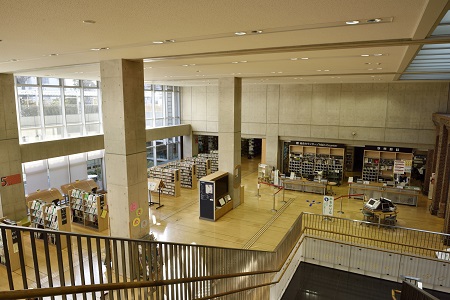 In addition, there are various special spaces such as a free space where you can bring your own lunch boxes and drinks, a research room, and a computer room. In the library there is a cafe "Atelier de Reeve Red Brick Cafe". You can enjoy the same delicious cake, coffee and lunch set as the main store in Shirokane.
Creation Hall Musashino Place (Tokyo)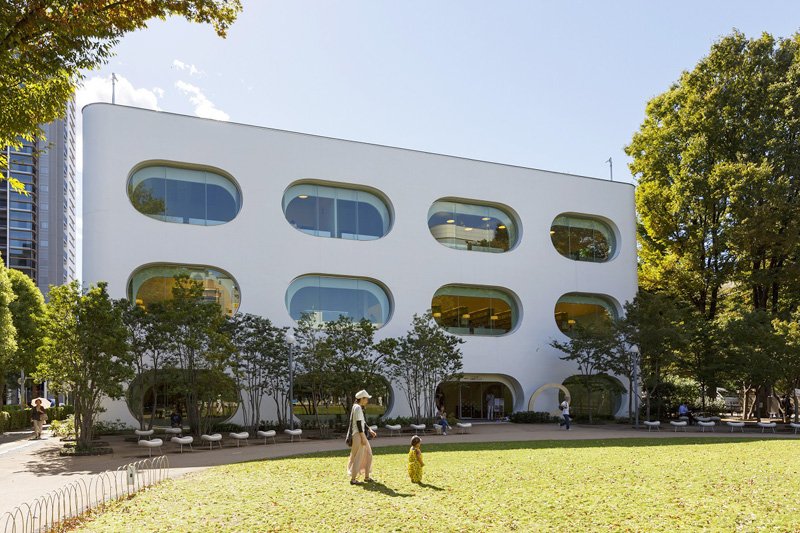 Musashino Place is a complex facility located in Musashino City, Tokyo, which is famous for its clean, spacious and functional library, which is a one-minute walk from JR Musashisakai Station and is reputed to be open until 10:00. It is designed to be a cozy place that concentrates on reading, learning, research and research, and will not get tired even if you stay for a long time. In the hall, where the walls are white and rounded, the generations and activities used vary depending on the floor, but it is attractive that they are connected by a colonnade.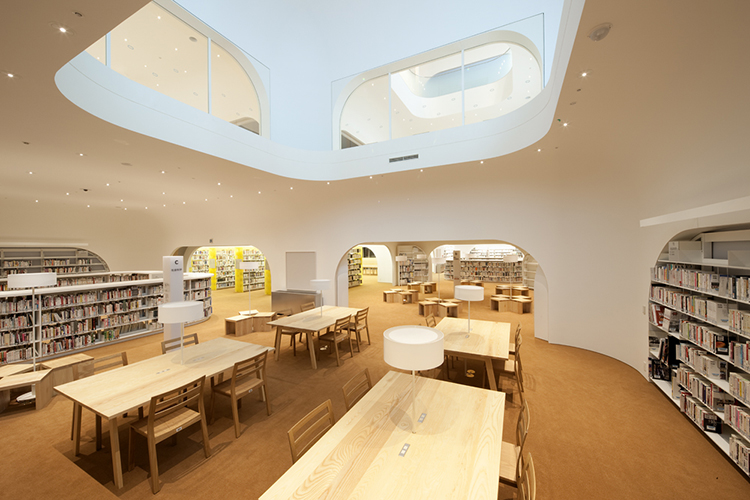 There are approximately 170,000 collections and 600 titles of magazines. The 2nd basement is an "art book", the 1st basement is a "main library", the 1st floor is a "magazine and newspaper", and the 2nd floor is a "children's book and a life-style book". There is "Cafe Fermata" on the first floor. How about delicious coffee while looking at books and magazines?
Mito City Western Library (Ibaraki Prefecture)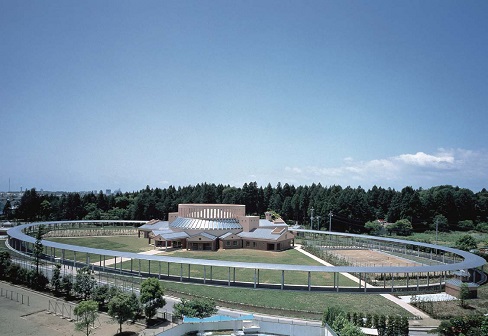 "Mito City Western Library" is a wonderful building with a foreign atmosphere. This is a popular spot for the movie "Library War". Designed by architect Chiaki Arai, he received the "Yoshida Isuzu Award", known as the Yodogawa Prize in the Architectural World.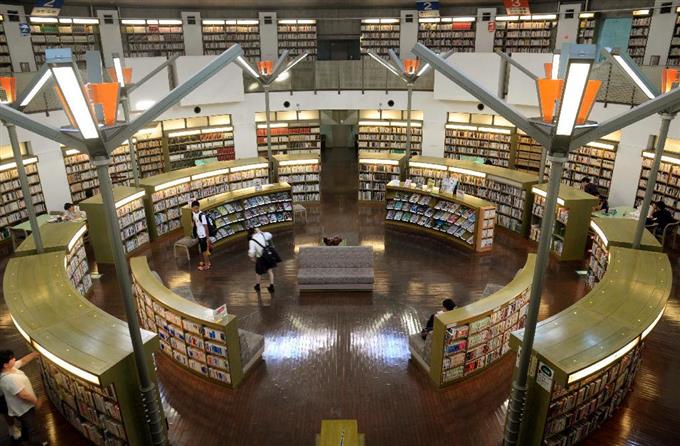 The center is atrium and the wall on the second floor is a bookshelf. About 100,000 books are surrounded by a circle, reminiscent of the large corridor of St. Peter's Square. Although it is a highly designed library, it has a calm atmosphere. There is also a sofa on the 2nd floor, so let's enjoy reading slowly if there is a book you are interested in.
Chubu
Gifu City Central Library (Gifu Prefecture)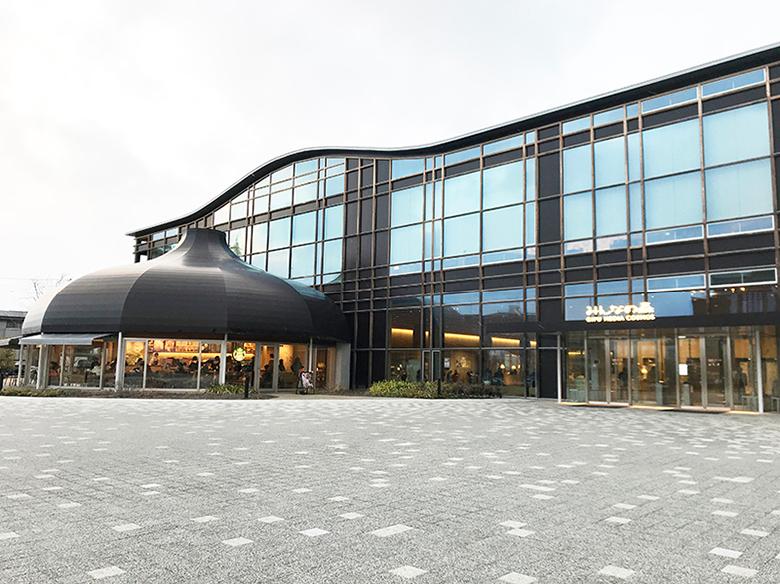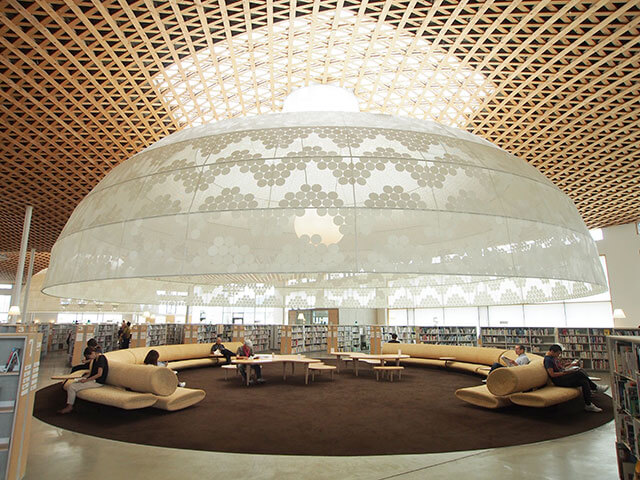 Gifu City Central Library, one of the bases of the Minna no Mori Gifu Media Cosmos, opened in July 2015, is aiming to be a "stay-type library close to citizens". The lattice roof using firewood is beautiful. All the kites are made from Gifu prefecture-produced "Tono Hinoki", and this design is also by architect Toyo Ito. The hall is quite large with 910 reading seats, and there is a reading cafe space where you can read a drink with one hand. It's nice to read slowly on the terrace where you can see Mt. Kinka. Chairs and tables full of warmth of wood. This table uses strand board produced in Gifu Prefecture, which is made by cutting finest thinning wood of the highest quality produced in Japan and molding it with a safe and pollution-free adhesive.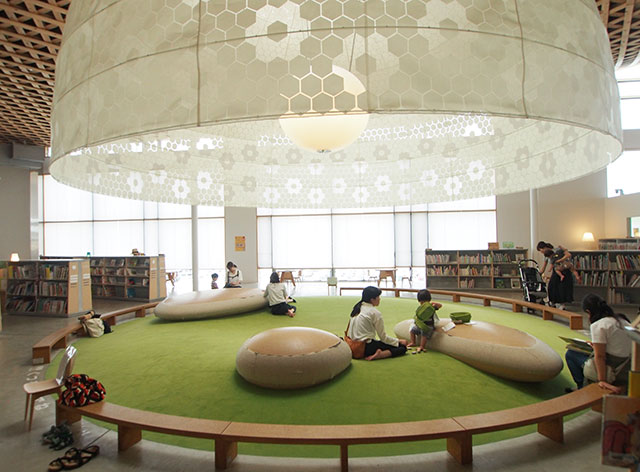 There is a space called "globe" in the hall, which is a space that can be used according to the way each person spends, such as a children's glove, a young adult glove, and a literature glove. There is also a "parent and child glove" where you can wear shoes and enjoy books. There is a shop and Starbucks cafe in the entrance hall. After reading, take a break with coffee.
Toyama Glass Art Museum and Library (Toyama Prefecture)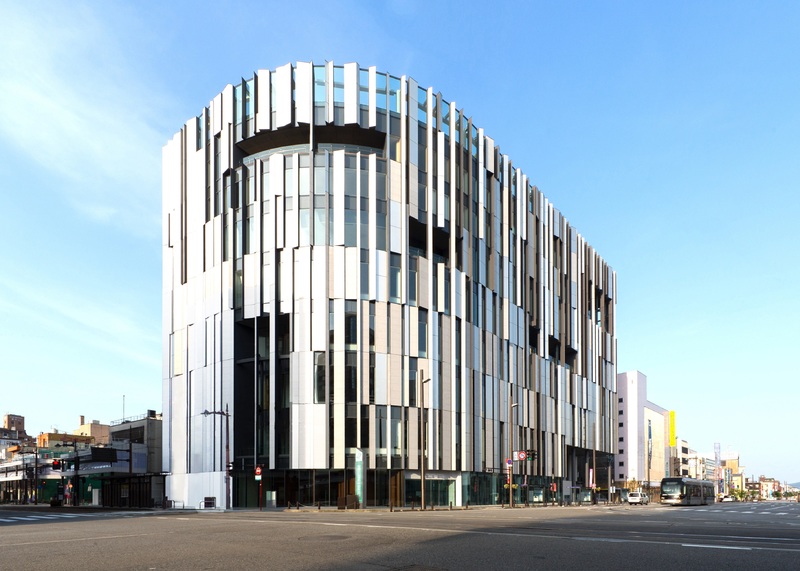 "Toyama Glass Art Museum / Library" in the "TOYAMA Kirari" complex with museums and cafes. The exterior of the Tateyama mountain range is inspired by Toyama, using panels made of different materials such as glass, aluminum, and white granite. The building has a warm design with impressive trees. Created by architect Kengo Tsuji, it is a beautiful art space with a spacious and open feeling.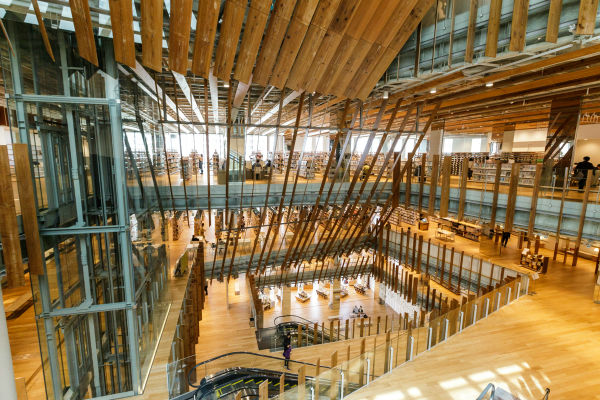 The hall is not divided into floors, but has a unique structure with an art museum and library in the same space. The library has 450,000 books, the 3rd floor is the "Children's Book Floor", the 4th floor is the "General Book Floor", and the 5th floor is the "Reference Book Floor". There is a magazine corner in the reference book floor, and there are about 500 magazines lined up in a row, so it's perfect. The information corner on the first floor is also nice to open from 7:00 in the morning. You can read books borrowed from the library at the "FUMUROYACAFE TOYAMA" cafe. You can eat lunches and desserts using 麩, so please try it!
Kanazawa Umi Mirai Library (Ishikawa Prefecture)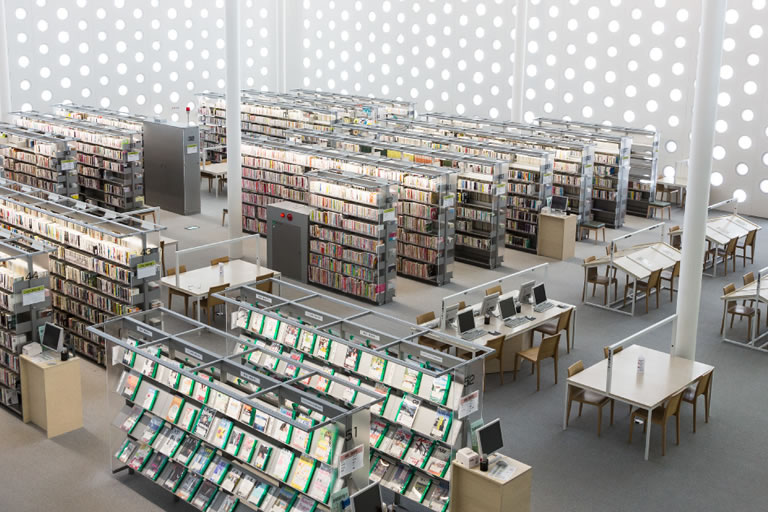 The "Kanazawa Umi Mirai Library" is highly regarded around the world, including being selected as one of the 20 best libraries in the world. The harmony of the blue sky, the white buildings, and the green grass square is beautiful. It is not only the appearance that is beautiful. The wall of the white square building has about 6000 round glass windows embedded in it.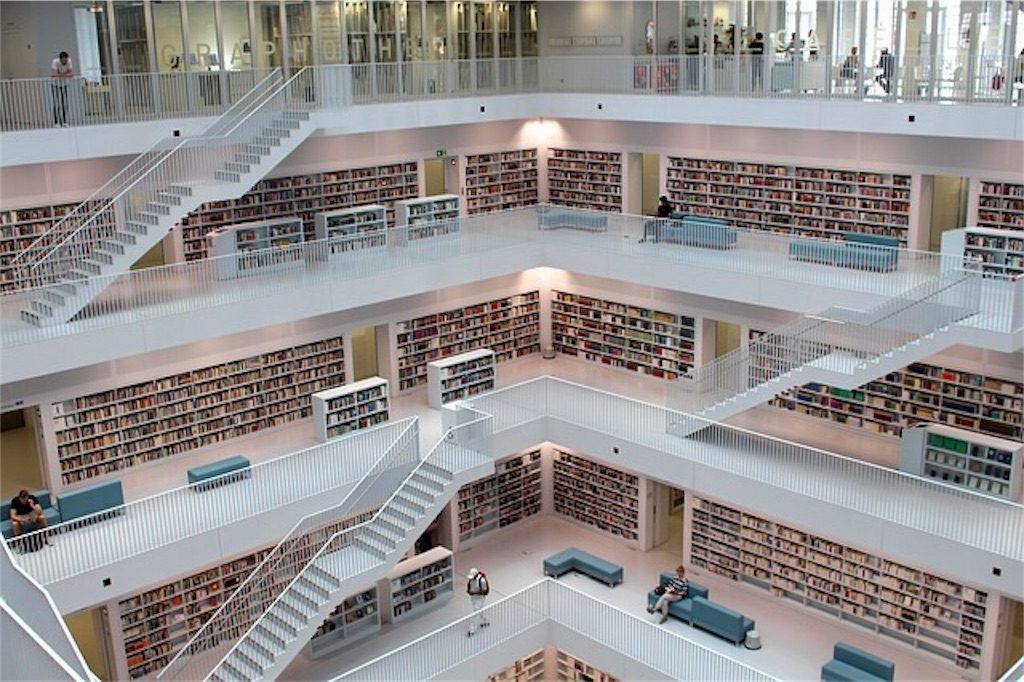 Even in snowy Hokuriku, the interior of the building is bright enough to require no lighting throughout the year. There is a feeling of opening in the reading room that has become an atrium. There is an Internet seat on the 2nd floor and a study seat on the 3rd floor, making it a perfect place to study. If you have such a nice library, your study will progress. This white, futuristic building is actually an elevator. The elevator is beautiful. It seems that you can taste a little extraordinary.
Kyushu
Takeo City Library (Saga Prefecture)
Takeo City Library was completely renovated and reopened in April 2013. It is a sightseeing spot that represents Takeo City where many people come from outside the prefecture. Because Takeo City Library is operated by TSUTAYA (CCC), it is a slightly different library that is both a library and a bookstore. There are about 200,000 collections and about 30,000 books for sale. You can borrow books and buy them. A nice point is that anyone living in Japan can borrow a book. If you find a good book when you stop by, you can borrow it. Let's use "home delivery return" when returning.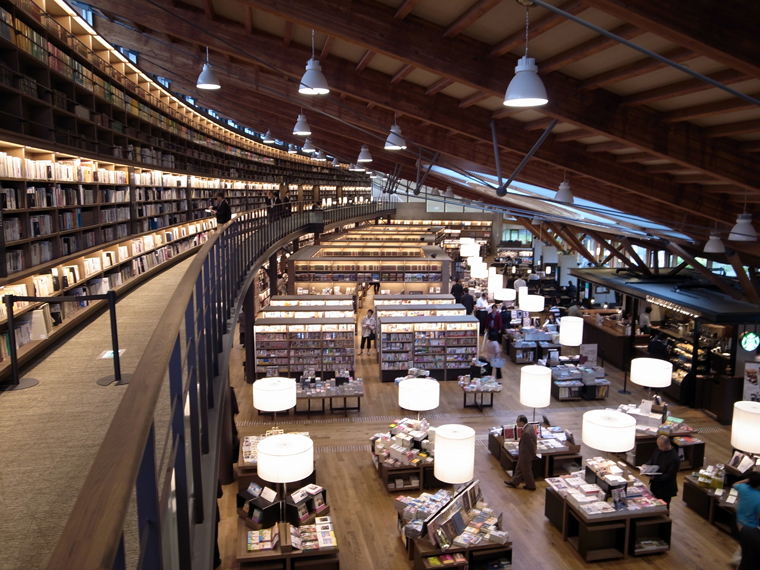 Building based on white and tree is modern atmosphere. Although it is a library, many young people visit it because it can be used easily like a bookstore. The Takeo City Library also borrows iPads. There is a time limit of only one hour per day, but this is a nice service. Drinks purchased at Starbucks can be taken to the viewing space. You can read your favorite book carefully while drinking delicious coffee. There are also events in the library, so please check it out ♪