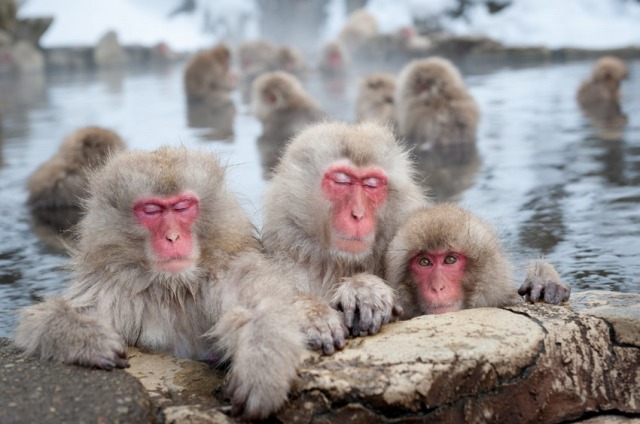 Japan has many volcanoes, so there are many hot springs and many businesses take advantage of this water source to open Onsen services. Depending on the mineral composition included in the water, Onsen has a different smell, color and effect.
There are several types of Onsen supply as follows: The type of use of circulating hot water, hot water is poured into the bath, the water overflowing the tub will be heated and returned to the bath. Another type is that, water overflowing from the basin will not allow to flow back into the tub. In recent years, many people prefer to use the latter type. In addition, there are many people who come to Onsen bath as a form of treatment.
Onsen Japan is both a place to improve health, and a place for entertainment and relaxation.
Types of Onsen and its effect
Although it is called the same Onsen, but it is divided into 2 categories, Onsen for therapy and ordinary Onsen. For those who come to the Onsen bath for treatment, they will go to the dedicated bath to restore health, in addition they also drink hot mineral water to treat diseases and recover wounds.
With the therapeutic Onsen service, each type will have different effects, although it does not contain special ingredients, it is also believed that when bathing here, it can cure some common diseases.
These include neuralgia, myalgia, arthralgia, shoulder pain, muscle numbness, muscle tension, bruises, chronic gastrointestinal disease, hemorrhoids, poor fatigue, etc. The ingredients are different in the water, but it cannot be guaranteed to be effective for everyone.
On the other hand, since Onsen also has negative effects on people with heart disease, arteriosclerosis, high blood pressure, please be aware.
In addition to healing purposes, there are also Onsen facilities that serve the entertainment needs in the form of relaxing onsen and onsen on a large scale. Most people who come for entertainment purposes are family, couples, and friends, and they often choose the Onsen areas to return during the day or to stay at the inns called Ryokan.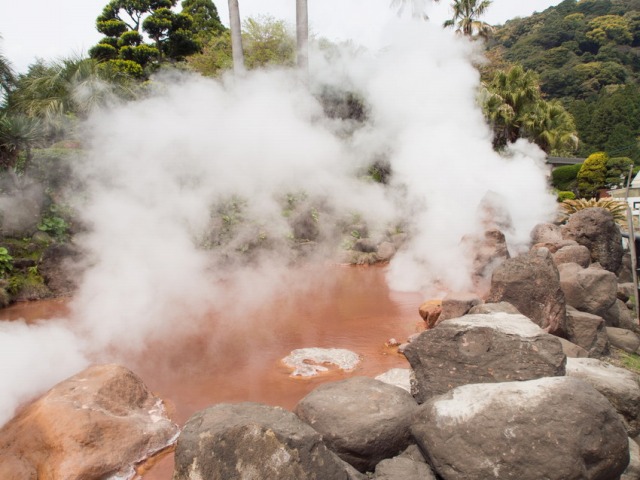 In addition, there are also people who come to the Onsen complexes to enjoy, enjoy hot springs, swimming pools, cuisine, amusement parks … Besides, in Japan, in addition to the so-called Onsen facilities Sento, with no lodging facilities, also has hot springs with a unique landscape like the Underworld, including special mineral ingredients, and hot spring water that flows into the bath through a ground surface or wooden floor.