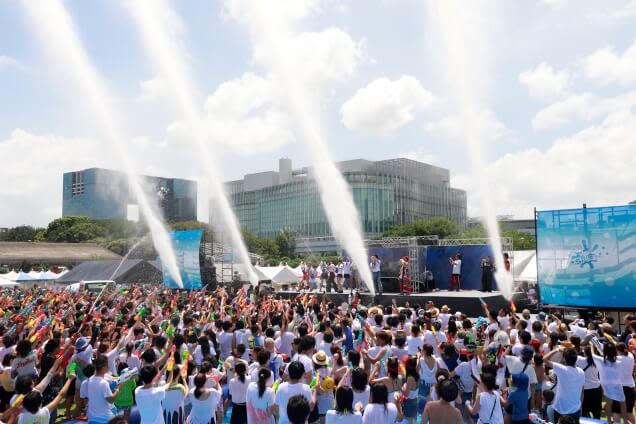 Summer in Japan, though not too harsh, is enough to make people feel hot and tired. Therefore, the water festival "Fun Fun Splash Festival 2019" will be a very desirable event with many interesting and attractive activities for everyone.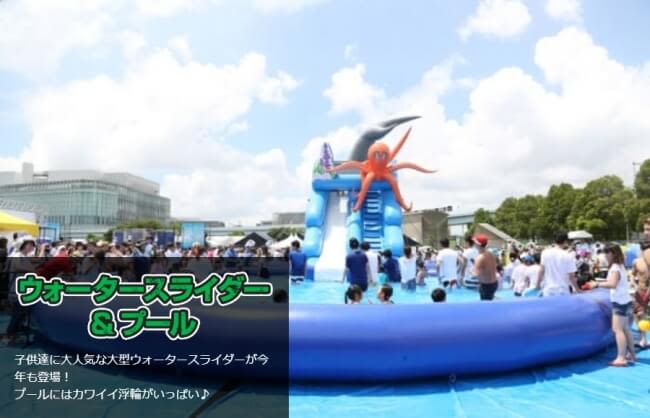 During the 4th Fun Fun Splash Festival, guests had the opportunity to use water guns to participate in "wet" matches with the goal of shooting water at all other participants. Besides, visitors can also play throwing water balls at each other, or use buckets to pour water on others. These are extremely interesting experiences, helping to cool down somewhat in this hot summer.
At the water festival, visitors can also enjoy exciting and exciting music events. Here, many professional DJs and artists are invited to perform and bring to the guests the moments of real explosion with modern music.
Water splash festival also features the large water slide for children with lots of cute floats. This place promises to be an entertainment destination not to be missed for children when attending this festival.
Fun Fun Splash festival is really an event not to be missed when here, the difference in age or gender is removed and only the joy of immersing in water and entertainment with water is left. .