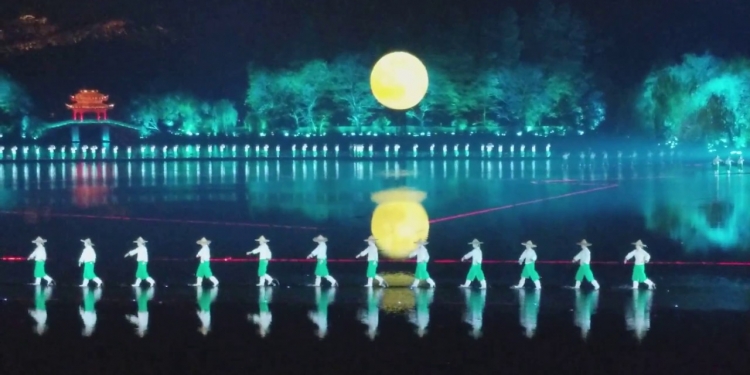 Not only landscape, people, food, but culture is also a key factor to attract tourists to a locality, a country, even becoming a core value in some tourist destinations. Famous calendar in the world. Talking about the construction of art programs, especially the reality show to promote tourism and local culture, it is impossible not to mention the famous "Impressive" series of director Truong Nghe Muu at China: Impression of Ba Luu (2004) staged in Guilin, Guangxi Province; Impression of Lijiang (2006) in the ancient town of Lijiang, Yunnan province and Impression of West Lake (2007) in Hangzhou, Zhejiang province.
Each show is the result of a long process of research on culture, people, landscapes, legendary stories and especially the spirit of the local people. All the essence of that place is expressed throughout the music, performance art, special stage design. Each show is a unique art program, helping viewers penetrate, feel more deeply about where they are going. Therefore, although happening regularly every day, these shows are still not very "hot", still attracts tens of millions of domestic and international tourists every year.

Impressive Lijiang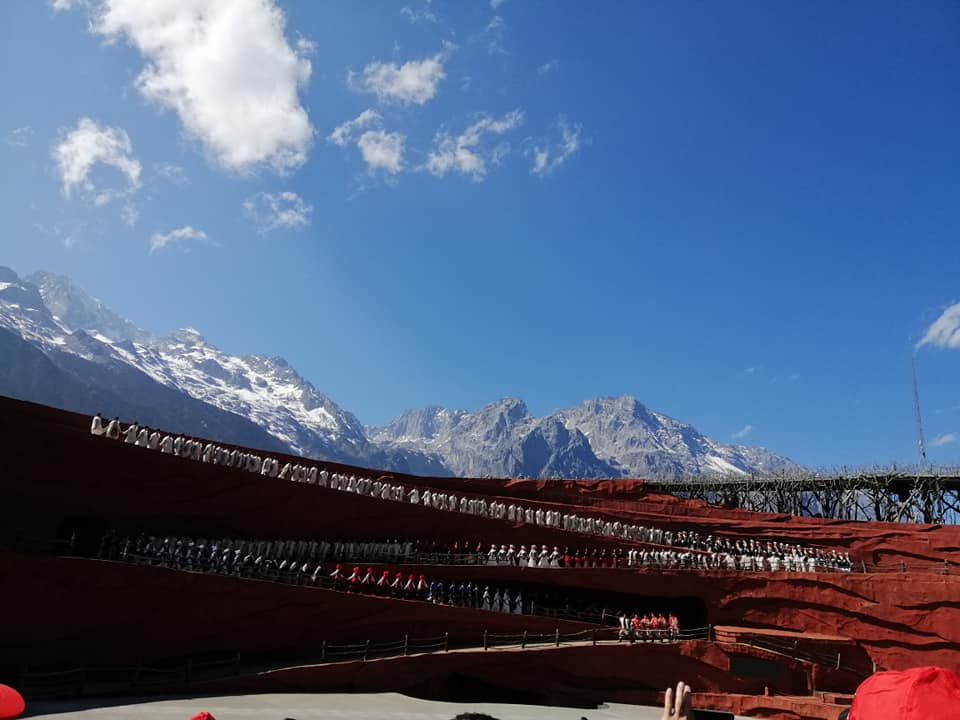 Fixed outdoor stage, taking in the legendary Ngoc Long mountain backdrop, red painted stage, striking on the deep blue sky makes viewers feel the grandeur of nature and earth here. All 500 performers are ethnic minorities living around Ngoc Long Mountain, the main performance costumes are the traditional costumes of ethnic minorities in Van Nam designed stylized. The most special thing is that the performance does not use a microphone, the actor raises his voice both rustic and clear, soaring in space and heaven and earth.
Impressive Tay Ho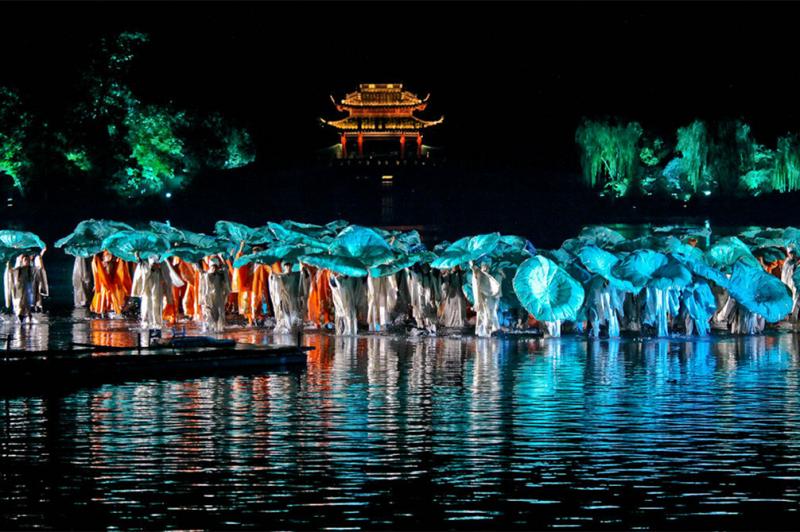 The most special thing in Tay Ho Impression is the half-sunken stage right on the surface of the West Lake, amidst the vast sky and sky, the actor seems to be walking on the water of unreal ripples. Attractive content taken from the legendary story between Bach To Tran and Hua Tien combined with sound, light and skillful cast makes the show as captivating as it gets visitors.
Impressive Ba Luu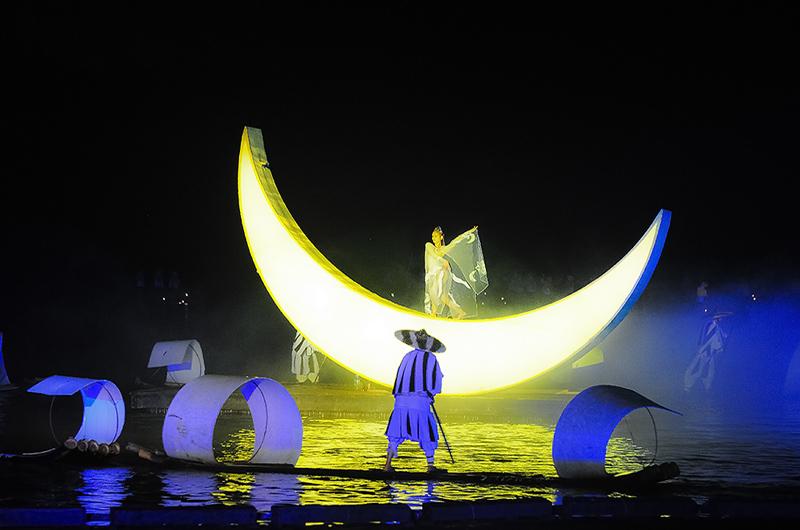 Like the Tay Ho Impression, Ba Lu's Impressionist program was also performed on the Li River in Guilin by the ethnic minorities in Zhuang. Based on the legend of Ba Luu, the Zhuang ethnic daughter has great singing ability and the story of her journey to overcome many obstacles in her love. Still the great performances of the actors blending in the same color, sound, costumes to bring a memorable show to the viewers.
In addition, director Zhang Yimou also staged a lot of real-time cultural show shows such as Impressions of Hainan Island (China), Impressions of Melaka (Malaysia), Smile of Angkor (Cambodia), … Each show has its own characteristics with costumes, stories, cultural characteristics of each region and become a highlight to attract tourists in each locality.