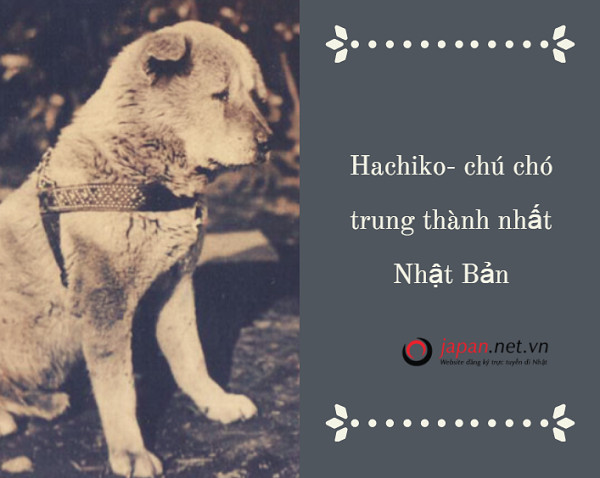 1. Hachiko dog – the most loyal dog in Japan
Hachiko belongs to the Akita – the "national dog" of Japan. Hachiko is a small, white-haired dog born in November 1923. In 1924, 1-year-old Hachiko was adopted by Professor Hidesaburo Ueno and brought to his home near Shibuya Tokyo Station.
Professor Ueno is a kind person who is single, so he spends most of his free time caring, teaching, and talking with Hachi. Because Hachiko was not allowed to follow Professor Ueno to the university where he was teaching, every morning Hachiko saw off Professor Ueno to Shibuya station and 3pm waited for him there.
On May 21, 1925, Hachiko sent off the professor as usual, but this was the last day Hachiko was allowed to take his employer to work because he suddenly died of a brain hemorrhage while teaching. , leaving Hachiko to wait for the station day after day for 9 years, 9 months and 15 days thereafter.
The story of Hachiko, a loyal dog of Japan, quickly spread throughout Japan and is considered a shining example of loyalty. Many Japanese people went to Shibuya station just to look at Hachiko, feed him, or gently pat his head on his head to wish him luck.
After 7 years of waiting, in 1932, a student of Professor Ueno wrote an article on the front page of Tokyo Asahi to tell about this touching story, many Japanese people immediately concerned about the middle dog. into this city, people call it "chukhen" – loyal little dog.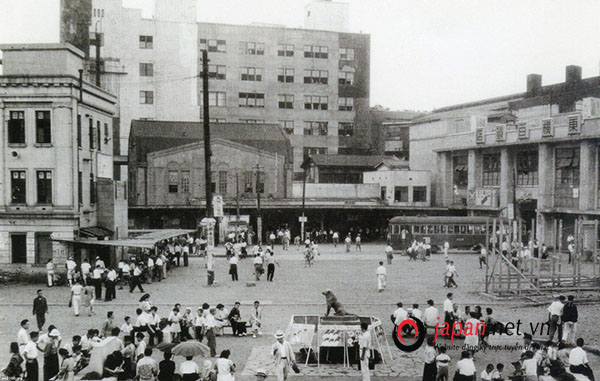 Over the years, Hachiko was still at the station at 3pm, even though he had arthritis and was now too old to be sick. Until March 8, 1935 after nearly 11 years of waiting, Hachiko was found dead in the very same place where he had been waiting for his master for many years.
The Shibuya Station the next day witnessed a large plaza filled with flowers and incense smoke, and lots of Japanese people mourned. Hachiko's death appears on the front page of many major newspapers, not only that the Japanese people also spend a day mourning Hachiko
2 .The popularity of Hachiko dog in Japan
The heartwarming story of Hachiko's dog loyalty that has crossed the Japanese border but is famous all over the world, it was made into the movie Hachi: A Dog's Tale by Hollywood filmmakers. Hachiko's story is retold with the poignant text of writer Luis Prats and Zuzanna Celej's impressive watercolors.
See the details of the movie Hachi: A Dog's Tale HERE
Hachiko's body was later preserved, stuffed and displayed at the National Museum of Nature and Science of Japan in Ueno prefecture, Tokyo as an eternal symbol of loyalty.
At the Shibuya station where Hachiko used to look after the professor a year ago, he lost the sculpted bronze statue of the resident here. However, during World War II the statue was melted to make bullets and in 1948, Ando Teru's son Takeshi made a new Hachiko statue located at Shibuya Station to this day. Each year on April 8, a Hachiko memorial is held at Shibuya station.
There is also a statue of Hachiko erected in his hometown right in front of the Odate station. In 2004, a new statue was erected on a pedestal in front of the Akita Breed Dog Museum in Odate City.
In 2015, Tokyo Agricultural University erected a bronze statue of Hachiko on campus depicting the sight of Hachiko rejoicing with his employer after 10 years of separation.